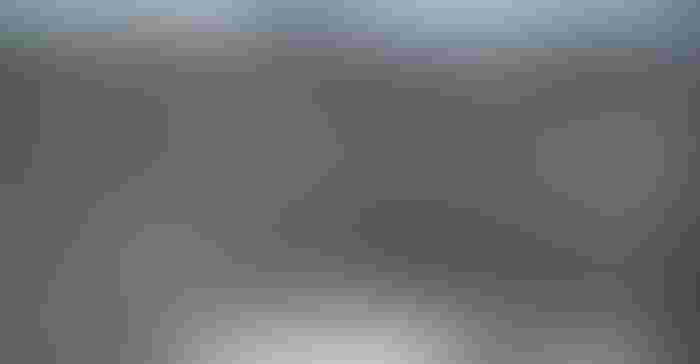 It was a perfect storm. Record snowfall in February, plus heavy rains in early March, combined with excessive snowmelt from the Rocky Mountains led to an overwhelming amount of runoff in the Missouri River and its tributaries this spring.
On March 14, Spencer Dam collapsed. Later that night, between 11 p.m. and midnight, the U.S. Army Corps of Engineers increased water releases at Gavins Point Dam downstream to 100,000 cubic feet per second, before dropping it back down to 90,000 on the morning of Friday, March 15 — an increase of about 60,000 cubic feet per second from Thursday morning.
As of Wednesday, March 20, releases had been reduced to 28,000 cubic feet per second and may be reduced more to prevent additional flooding.
However, increased flows, combined with heavy rainfall, ice jams and snowmelt, all contributed to heavy flooding along the Niobrara, Platte, Elkhorn and Missouri rivers over the past week.
Throughout the week, Nebraska Gov. Pete Ricketts surveyed the damage of flooding throughout the state. As of Wednesday, Ricketts said 77 out of Nebraska's 93 counties had declared an emergency because of flooding — in excess of 75% of Nebraska's counties.
"This is clearly the most widespread disaster we have had in our state in our state's history," Ricketts said.
Initial damage estimates include $439 million in infrastructure damage, $85 million in damage to private homes and businesses, $400 million in losses to Nebraska's cow-calf sector, and $440 million in losses to Nebraska crop producers.
On top of these losses, Ricketts noted that 200 miles of state roads will need to be repaired, 11 state bridges will need to be replaced, and three bridges will need to have approaches reconstructed. These are preliminary numbers and subject to change, and they don't include county roads or bridges.
Not long after Ricketts submitted an expedited request for federal disaster assistance for Nebraska, the state received word that President Donald Trump had approved the request for federal funding. Ricketts noted the recovery will be a long-term process and will take months to repair infrastructure in some places — and longer in others.
"This really is the most extensive damage our state has ever experienced, and it is going to be a months-long process as we recover from this," Ricketts said. "I know the spirit of Nebraskans — we work together. One of the strengths of our state is we pull together in times of trouble. We're already seeing that. I expect you'll see Nebraskans pull together to solve these problems, and we'll do it faster than anybody else, but it will take time for us to pull all this together to repair all this infrastructure."
Looking ahead to planting
With planting time only weeks away, farmers in Nebraska are looking ahead to spring — and the additional challenges the flooding will bring when planting time comes.
Jay Uehling, who farms along the Logan Creek bottom near Uehling, Neb., notes the majority of his bottom ground acres have been flooded, dumping silt, sand and trash to various degrees on fields. However, he notes, "That's nothing compared to people whose homes are flooded."
"We're far luckier than people in some other places," Uehling adds. "I don't have livestock, for instance. It's a shame to see some of the places where livestock were lost. From that standpoint, I'd say we're fortunate."
Some of the worst damage, Uehling says, is on creek banks.
"I've got some fields where it's kind of ugly — the water must have been flowing fast, and it looks like it took off as much soil as it could and would have taken off more if the ground wasn't frozen," he says. "There are going to be some issues with sand — not on entire 160-acre fields, but there are some places that are going to have to have some work done for sand removal."
The flooding also left considerable damage to county roads.
"We've got some roads where there are 3- to 4-foot gullies in the road bed," Uehling adds. "That's probably pretty widespread. Before the flooding, the road ditches were full of snow, so the water had to go somewhere and it went down the road. It's just amazing what water will do.
"For transportation, in my situation, we'll be able to get to everything and we'll have access to fields. We'll have to drive around, but we won't have to drive 100 miles to get to them. For farmers who had to cross a creek to farm, and now go 10 miles out of the way to plant, it's pretty inconvenient."
Chad Christianson, who farms in Dodge County, Neb., along Maple Creek, a tributary of the Elkhorn River, itself a tributary of the Platte River, has several fields affected by the flood.
"I have four fields that were affected right along Maple Creek," Christianson says. "It dumped a bunch of silt and trash on those fields. It washed away a pivot stop and took out 50 feet of the field along with the creek. If I hadn't had the pivot walked out, it would've been lost too."
However, what will likely have the biggest effect on agriculture is the damage to rural roads, he adds.
"Roads are going to be the worst," Christianson says. "Some fields might only be accessible from the roads. I don't know how those guys are going to be able to get to the fields for planting. First, they're going to have to inspect all the bridges. But the gravel roads are probably going to be last, because the highway system has to be up and running."
"I'm pretty lucky, because I know there are guys that have it a lot worse than me. I feel very fortunate to farm the ground I do," Christianson adds. "At this point in March, we haven't even hit spring rains yet. Upstream, all the dams and levees have been damaged. If we get big rain events again this spring, it could be really ugly again real fast. Farmers deal with enough already let alone a natural disaster. This spring, if Mother Nature's not gentle to us, it's going to make things even worse."
About the Author(s) Tyler Harris is the editor for Wallaces Farmer. He started at Farm Progress as a field editor, covering Missouri, Kansas and Iowa. Before joining Farm Progress, Tyler got his feet wet covering agriculture and rural issues while attending the University of Iowa, taking any chance he could to get outside the city limits and get on to the farm. This included working for Kalona News, south of Iowa City in the town of Kalona, followed by an internship at Wallaces Farmer in Des Moines after graduation.
Coming from a farm family in southwest Iowa, Tyler is largely interested in how issues impact people at the producer level. True to the reason he started reporting, he loves getting out of town and meeting with producers on the farm, which also gives him a firsthand look at how agriculture and urban interact.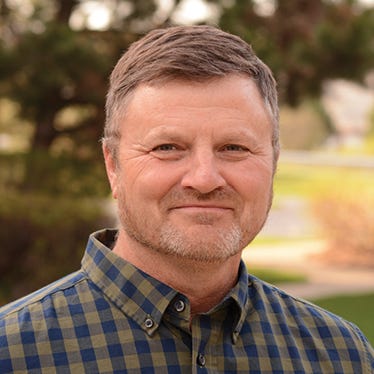 Curt Arens began writing about Nebraska's farm families when he was in high school. Before joining Farm Progress as a field editor in April 2010, he had worked as a freelance farm writer for 27 years, first for newspapers and then for farm magazines, including Nebraska Farmer.
His real full-time career, however, during that same period was farming his family's fourth generation land in northeast Nebraska. He also operated his Christmas tree farm and grew black oil sunflowers for wild birdseed. Curt continues to raise corn, soybeans and alfalfa and runs a cow-calf herd.
Curt and his wife Donna have four children, Lauren, Taylor, Zachary and Benjamin. They are active in their church and St. Rose School in Crofton, where Donna teaches and their children attend classes.
Previously, the 1986 University of Nebraska animal science graduate wrote a weekly rural life column, developed a farm radio program and wrote books about farm direct marketing and farmers markets. He received media honors from the Nebraska Forest Service, Center for Rural Affairs and Northeast Nebraska Experimental Farm Association.
He wrote about the spiritual side of farming in his 2008 book, "Down to Earth: Celebrating a Blessed Life on the Land," garnering a Catholic Press Association award.
Subscribe to receive top agriculture news
Be informed daily with these free e-newsletters
You May Also Like
---