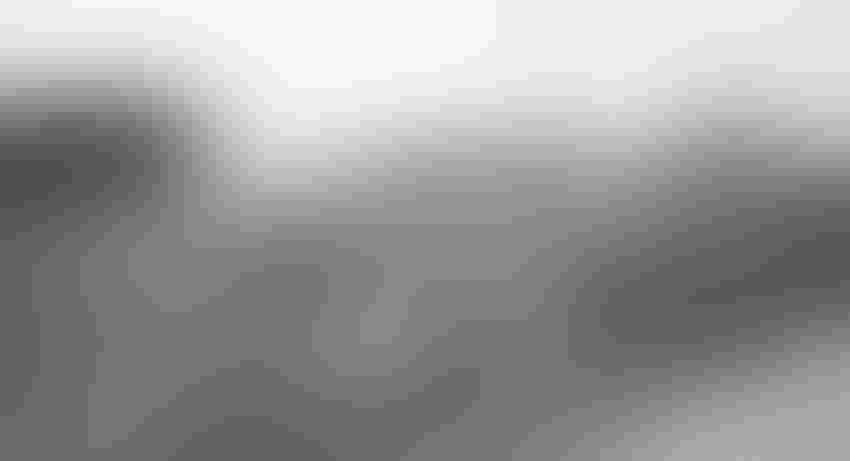 In 1936, USDA and farm organization leaders began working on a new law that would combine the conservation features of the 1936 law with mechanisms for dealing with drought emergencies, as well as falling prices due to crop surpluses. In this photo, a Louisiana conservation field day.
Natural Resources Conservation Service
The 1920s were not kind to U.S. farmers. Although the decade started well, by 1926 farmers were struggling as increased plantings and production led to falling prices for the rest of the decade, and throughout much of the 1930s.
When Franklin Roosevelt was elected president in 1932, one of the first tasks for his new administration was trying to figure out what to do with nearly 12 million bales of surplus cotton. Thousands lost their farms because they couldn't make it on nickel-a-pound cotton.
That was the backdrop for the era in which Delta Farm Press Publisher William S. McNamee grew up. Born in 1925, he began working for Delta Farm Press when it was just an insert in the Clarksdale, Miss., newspaper. After returning home from serving in the Army in World War II, he rejoined the publication and eventually became its owner.
Throughout his career, he never wavered in his belief in the high loan rate, mandatory set-aside type of farm programs that he thought had rescued cotton farmers and producers of other crops from the depths of the Great Depression prior to the war.
"B.F. Smith and the Cotton Council guys — they left me," McNamee once said, referring to the late executive vice president of the Stoneville, Miss.-based Delta Council, and leaders of the National Cotton Council. "They used to believe in the same things I did, but they changed their philosophy because of pressure from the merchants and suppliers."
Beginning in 1926, when farmers harvested a previously unheard-of 19 million bales, surplus stocks of cotton began to grow. The next four years saw smaller crops of 12 million to 14 million bales, partly because of the destruction caused by the 1927 flood in the Mississippi Delta, but the carryover continued to build until it reached the 12 million bale figure in April 1933.
During that period, the season-average price in 1931 hit an all-time low of 5.66 cents per pound.
A DIRE SITUATION
During the administrations of Presidents Calvin Coolidge and Herbert Hoover, the federal government did little more than provide increased credit to help farmers. In fact, Coolidge twice vetoed the McNary-Haugen bill, which many observers consider to be the precursor of the price support programs that followed later.
By the time Roosevelt was inaugurated in March 1933, many industry leaders such as Oscar G. Johnston, who later founded the National Cotton Council, believed something had to be done to keep the rural countryside from turning into an empty, desolate wasteland.
On May 12 that year, Congress passed the Agricultural Adjustment Act of 1933, which "aimed to restore farm purchasing power of agricultural commodities to the prosperous 1909-1914 level," according to a report compiled by USDA's Economic Research Service in 1984. That goal became known as parity.
The report's authors, Douglas E. Bowers, Wayne D. Rasmussen, and Gladys L. Baker, said parity was supposed to represent "an equality of exchange relationship between agriculture and industry, or between persons living on farms and not on farms. The 1909-14 period was chosen as the base because it was considered one of relatively normal relationships, with prices not changing very rapidly."
The secretary of agriculture was given authority to accomplish parity through such methods as securing voluntary reduction of the acreage in basic crops through agreements with producers, and use of direct payments for participation in acreage control programs. Other provisions involved regulating marketing through voluntary agreements with processors, associations of producers and other handlers of commodities or marketing orders; licensing processors and other handlers to eliminate unfair practices; and determining the necessity for and rate of processing taxes.
For cotton producers the situation was dire. "The price of cotton had fallen from 29 cents a pound in 1923 to 6.5 cents in 1932," the report's authors note. "Increased cotton acreage and favorable weather threatened to drive prices even lower, and increase a carryover which had already reached three times normal size."
CONSERVATION MEASURES INCLUDED
A cotton plow-up campaign was announced in June, with the objective of eliminating, during the first year, 10 million acres, or 25 percent, of the growing crop," the report said. "This objective was reached."
Some of the 1933 Act's provisions were too much for the U.S. Supreme Court, which ruled in the Hoosac-Mills case that the federal government did not have the right to regulate the local business of farming through acreage controls and crop destruction orders.
Congress responded with a stopgap measure — the Soil Conservation and Domestic Allotment Act of 1936 — that paid farmers for shifting from soil-depleting crops such as cotton and corn to soil-conserving legumes and grasses. Although well-intentioned, the 1936 law did not produce the economic benefits of the higher prices resulting from the implementation of the 1933 AAA Act, and, in 1936, USDA and farm organization leaders began working on a new law that would combine the conservation features of the 1936 law with mechanisms for dealing with drought emergencies, as well as falling prices due to crop surpluses.
"This new law — the Agricultural Adjustment Act of 1938 — used the term 'parity' for the first time in legislation, referring to parity prices and parity income for the producers of cotton, wheat, corn, tobacco and rice," the report said.
Parity would also be a term used by McNamee in numerous editorials he wrote in Delta Farm Press and in the Southeast Farm Press, Southwest Farm Press, and California-Arizona Farm Press editions he launched in the 1970s.
Although he and leaders of the American Agriculture Movement, who agreed with McNamee on many of his positions, would later modify their request that loan rates be set at 110 percent of parity, they still believed acreage controls were the only way farmers could keep from producing themselves into bankruptcy. (The USDA continued to calculate parity prices for those crops until the 2014 farm bill.)
PROVIDED A FLOOR
The Agriculture Adjustment Act of 1938 became the pattern for much of the farm legislation that followed. It served the country well in World War II by helping keep a floor under prices so farmers did not have to endure the boom and bust periods that often occurred in times of high demand. 
As World War II ended, some experts were concerned it would be followed by a recession or depression in agriculture similar to the one after World War I. Thus, in the Agricultural Act of 1949, Congress left support prices for basic commodities at 90 percent of parity in 1950, and between 80 percent and 90 percent in 1951 if acreage allotments or marketing quotas were in effect, except for tobacco. For the 1952 and succeeding crops, cooperating producers of basic commodities were to receive support prices at levels varying from 75 percent to 90 percent of parity.
(The 1949 Act became part of the permanent farm law governing U.S. agriculture. Since 1949, all farm bills have been an amendment to the 1949 Act; if Congress fails to pass a new farm bill before the old one expires, the parity provisions of the 1949 law take effect.)
In the 1950s and 60s, farm organizations began to move away from the concept of parity because of the crop surpluses that occurred with the development of new varieties and hybrids and improved crop production practices. Beginning with the Food and Agriculture Act of 1965, Congress began passing four-year farm bills that included voluntary acreage reduction programs and lowered price supports to world levels. The secretary of agriculture could also make five- to 10-year contracts with farmers who agreed to convert farmland into conservation uses.
MARKET-ORIENTED POLICY
The move to less government involvement continued with the passage of the Agricultural Act of 1970. Following the election of President Richard M. Nixon in 1968, Secretary of Agriculture Clifford Hardin sought a more market-oriented farm policy. 
In the Agriculture and Consumer Protection Act of 1973, Congress replaced higher loan rates and acreage controls with a new system of target prices and deficiency payments that would be made when season-average prices dropped below a reference price. House and Senate Agriculture Committees elected not to use the parity formula in setting target prices, a move which disappointed McNamee and others who believed in the principles of the older farm legislation.
Increased exports to the Soviet Union and other countries in the early 1970s raised farm incomes for a time, but by 1976 and 1977 increased production had pushed farm prices back below the cost of production. The discontent in farm country produced the much-publicized "tractorcades" that brought hundreds of farmers to Washington. 
Congress passed the Emergency Assistance Act of 1978, which gave the agriculture secretary authority to increase target prices for wheat, feed grains, and upland cotton for 1978 through 1981 crops whenever a set-aside was in effect for one more of those crops. It also imposed a moratorium on Farmers Home Administration foreclosures.
"Between 1978 and 1980, prices for the major supported commodities recovered," Bowers, Rasmussen, and Baker wrote in their report. "However, food prices also increased by more than 20 percent, and Congress reacted negatively to farm bills that might further raise prices or increase government outlays."
END OF GOVERNMENT CONTROLS
With the election of another Republican administration in 1980, growing concerns about the federal deficit led to the writing of the first farm bill in which the budgetary process was a critical issue.
Shortly after President Ronald Reagan's Secretary of Agriculture John Block proposed a farm bill eliminating target prices and disaster payments and suspending rice and peanut acreage allotments, both Houses of Congress passed budget resolutions calling for major cuts in spending, including for agricultural programs.
In the Agriculture and Food Act of 1981, House and Senate Agriculture Committees managed to preserve some of the provisions of the 1977 law, including target prices, loan rates, and acreage set-asides. But the secretary of agriculture was given greater discretion to adjust target prices, and most observers believed the new law would significantly reduce the cost of farm programs.
The 1981 law marked the beginning of the end of more than 50 years of higher price supports and government controls on planting and selling of crops. The trend continued through the 1985 and 1991 farm bills, before culminating in the 1996 Freedom to Farm Law, which generally marked the end of government controls on agriculture.
The 1981 law was also a watershed moment for McNamee, who continued to argue in his editorials against the move to a more market-oriented agricultural policy until 1984, when he sold Farm Press Publications to a British company. He lived in retirement in Clarksdale, Miss., and continued to be active in politics until his death in 2003.
FREEDOM TO FARM (OR FAIL)
The Federal Agriculture Improvement and Reform or FAIR Act of 1996 was a drastic departure from previous farm bills. It took the amount of money USDA had spent on average for deficiency payments over the last five years — $5.5 billion — and distributed it to farmers in Agricultural Market Transition Act, or AMTA, payments.
Farmers were no longer required to reduce acreage under set-aside programs or to plant their traditional acreage bases. Hence the term "Freedom to Farm" that many applied to the new law (some also called it "Freedom to Fail," because of its lack of price supports).
Two years later, after a series of currency devaluations in Asia caused farm prices to fall around the world, Congress passed a bill that provided what became known as "double AMTA payments" to help farmers weather the downturn. The 2002 and 2008 farm bills also included provisions designed to help farmers continue their operations through the economic downturn that occurred after George W. Bush took office in 2001 and the recession that hit the U.S. economy following the home mortgage debacle in 2006 and 2007.
The latest farm bill — the Agriculture Act of 2014 — occurred at a time when farm prices had rebounded and risen to their highest levels in decades. The relative prosperity being enjoyed by farmers, and a new push for reducing government spending, led Congress to pass a law that relied on federal crop insurance programs rather than price supports to provide a safety net for farmers. The new law ended the old AMTA payments, which had become known as direct payments.
For the first time since the initial farm bill in 1933, cotton was not included as a program crop due to the fallout from the case brought by Brazil against the U.S. cotton program. In a disaster bill passed in February of this year, Congress restored cotton to Title I of the 2014 farm.
Subscribe to receive top agriculture news
Be informed daily with these free e-newsletters
You May Also Like
---