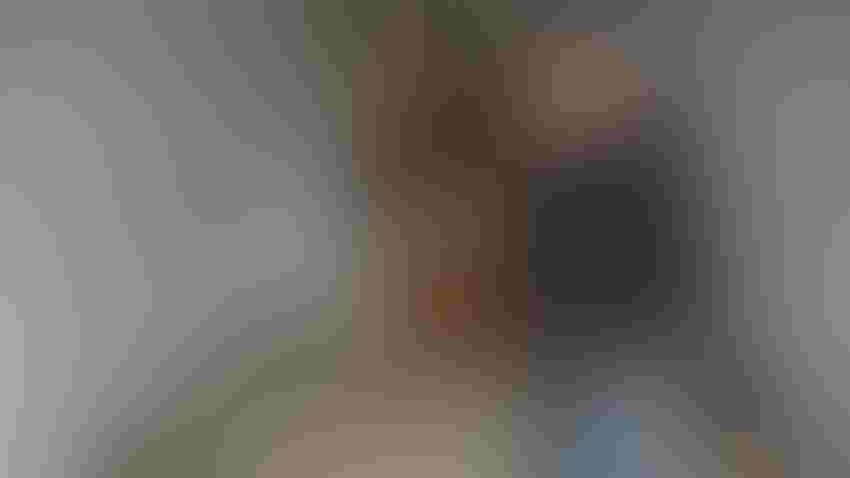 OFFICE AND MORE: About 100 feet of the 120-foot-long west wall of Steve Pitts' new farm shop features a 12-foot-wide, enclosed lean-to added on the main frame of the building. He is standing in the future utility room, with future office space behind him and open storage space at the far end.
Photos by Tom J. Bechman
Steve Pitts, Milan, Ind., and his wife, Donna, invested in a new shop in 2022. They also wanted office space without sacrificing lots of working space. How could they achieve both goals?
"The answer was enclosing a lean-to on one side of the building," Pitts says. "That left all the rectangular space available for working on equipment and or storing seed."
Pitts needs seed storage because he is a dealer for Stewart Seeds. But he also farms, so the rest of his 73-by-120-foot shop is devoted to equipment repair or storage.
The 12-foot-wide, enclosed lean-to runs along 100 feet of the building. A wood-fired furnace occupies outside space in the offset between the lean-to and the end of the building. Lean-to space nearest the outside furnace will become a utility room.
"The manifold for our in-floor heating system is against the west wall, and we will enclose it," Pitts explains. He adds that about half of the total run of the lean-to will become office space.
The remaining part, open to the main building, will become extra room for the shop.
"I didn't want to waste any space," Pitts says. "That's extra room which can be used for inside storage."
Storage room 'plus'
Tim Stafford, Tipton, Ind., and his sons, Jordan and Jarren, are putting finishing touches on their new shop. Work began two years ago but was stretched out so they could spread expenses over time while doing as much work themselves as possible.
One remaining task is finishing a storage room in the front corner, adjacent to offices on one side and open shop space on the other. The area above the one-story storage area is an open loft for storing items that are not needed every day.
Jordan explains that the storage room will house things like GPS receivers and other high-tech equipment. Keeping high-tech items in a designated location away from the bustle of the shop is important, he says.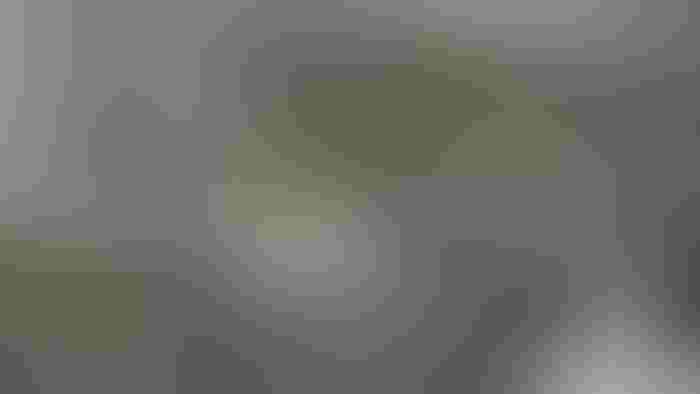 INSTANT HOT WATER: If you've spent literally minutes waiting for water to warm up at the far end of your house, you will appreciate this under-the-sink water heater Tim, Jordan and Jarren Stafford installed in a storage room adjacent to their farm office and shop space.
The room also will serve as a utility room. Eventually, it will house the third boiler for the in-floor hot-water heat system. This boiler will serve an exterior pad outside the shop doors, plus the sidewalk to the office.
The room is already equipped with a sink for washing up. "We installed a hot-water heater under the sink, and it provides instant hot water," Tim says. "Not having to wait on hot water is a real plus. It's very convenient to slip in here and wash up after working in the shop."
Subscribe to receive top agriculture news
Be informed daily with these free e-newsletters
You May Also Like
---