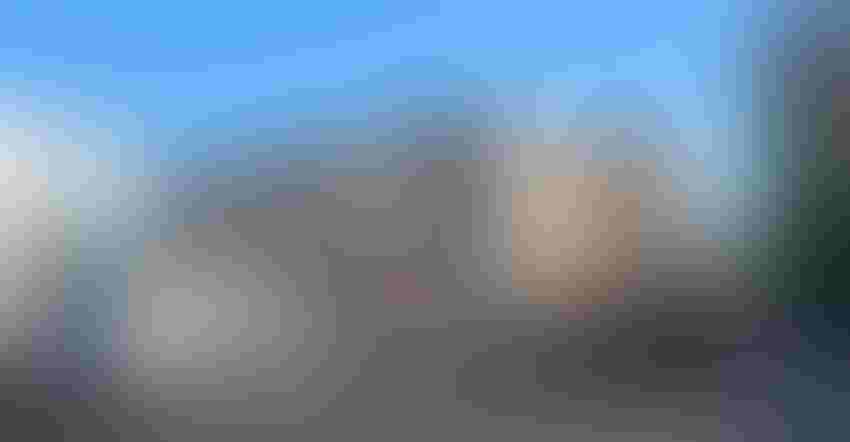 A bipartisan letter led by Sens. Amy Klobuchar, D-Minn., Chuck Grassley, R-Iowa, Patty Murray, D-Wash., and John Thune, R-S.D., urges the Environmental Protection Agency "to utilize the upcoming RVOs for 2023 and 2024 to continue to increase volumes of biomass-based diesel" and advanced biofuels. A total of 24 senators signed the letter, championing the public benefits of continued growth in biodiesel and renewable diesel production and use.
The letter also coincides with a new study that finds more emission benefits at a lower cost from accelerated fleet turnover and use of biofuels and renewable fuels rather than switching to electrified medium and heavy-duty trucks.
"Farmers and biofuel producers are an essential part of the solution to the nation's economic, environmental and energy security challenges. They deserve certainty in this policy," the senators' letter states. "A multiyear rule would provide the predictability and market signals that the biomass-based diesel industry needs to grow."
Biodiesel and renewable diesel are the first advanced biofuels under the Renewable Fuel Standard to reach commercial-scale production nationwide. In producing more than 3 billion gallons annually, the letter notes biofuels producers utilize a variety of biomass feedstocks including surplus vegetable oils, recycled cooking oils and animal fats, and other waste fats and oils.
The letter notes that the availability of U.S.-produced biodiesel and renewable diesel generated a 4% savings in the price of diesel fuel in 2021 – a reduction of $0.22 a gallon at current fuel prices, according to a recent study from the World Agricultural Economic and Environmental Service. The senators also note that the production of clean-burning, homegrown biofuels supports 13% of the value of soybeans grown in the U.S. – giving soybean growers another important market for their crop.
The letter continues, "With the increased use of biomass-based diesel, we can advance efforts to diversify our nation's fuel supply while creating and sustaining jobs, strengthening local economies, generating tax revenues, and improving energy security."
Grassley says, "Advanced biofuels, including biodiesel, have a critical role to play in addressing some of the economic and energy challenges we're facing today. In addition to supporting 65,000 jobs in rural communities across the country, homegrown biodiesel and renewable diesel can help lower prices at the pump and bring us one step closer to being energy independent once again. The time is right for EPA to send a clear signal to farmers and biofuel producers that more of these fuels are needed well into the future."
Clean Fuels welcomed the letter. Clean Fuels' Vice President of Federal Affairs Kurt Kovarik states, "The biodiesel, renewable diesel and sustainable aviation fuel industry is working with farmers and others to sustainably grow and meet America's demand for cleaner fuels. Our efforts are generating new jobs and economic growth, providing consumers savings at the pump, and achieving emission reductions right now. We encourage the administration to continue its support for homegrown solutions to our economic and environmental challenges by providing a multiyear RFS rule as soon as possible."
Grant Kimberly, executive director of the Iowa Biodiesel Board, says, "Our industry is growing rapidly to meet consumer demand for clean fuel, and we believe this is just the beginning. Our producers stand ready and willing to work with EPA on even more ambitious volumes for 2023 and beyond, to the great benefit of our economy and carbon reduction strategies."
Renewable diesel GHG benefits
Medium and heavy-duty trucks operating in 10 Northeastern states (Connecticut, Delaware, Massachusetts, Maryland, Maine, New Jersey, New York, Pennsylvania, Rhode Island, and Vermont) that have adopted California's low emission (LEV) and zero emission vehicle (ZEV) regulations were studied by Stillwater Associates for the Diesel Technology Forum. An analysis was undertaken to analyze the environmental benefits attainable from three strategies in the 2022-2032 period; electrification, accelerated fleet turnover and use of biodiesel and renewable diesel fuel.
This study demonstrates that accelerating fleet turnover and the use of renewable and biodiesel fuels can deliver significantly more benefits that outweigh those possible from EVs in the region in the study period. As these fuels can be used in all diesel vehicles today, fueling the diesel vehicles in the study with 100% renewable diesel resulted in three times larger cumulative greenhouse gas reductions by 2032 than the EV scenarios. Using B20 – a 20% blend of biodiesel with 80% petroleum diesel – provided about the same cumulative GHG reduction.
"The urgency to implement solutions to reduce greenhouse gases from transportation and address climate change is heard on a daily basis. Transitions to new energy sources still have considerable uncertainties and longer timeframes – a decade or more -- to meaningful implementation," says Allen Schaeffer, executive director of the Diesel Technology Forum. "Some solutions will be available sooner than others and at larger scale than others. Advanced diesel technology, as well as renewable and biodiesel fuels, are key available solutions that can deliver big impacts today."
"All eyes seem to be focused on electrification as the best if not the only strategy for the future fuel and technology in the transportation sector. This work has illuminated that's overly simplistic; that there are significant, less expensive, and more available emissions reduction strategies for these workhorse vehicles which can enable greater emission reductions to be delivered more rapidly," says Gary Yowell, automotive engineer at Stillwater Associates.
Beyond GHG emissions, the research also highlighted the impacts of an advanced diesel versus electrification strategy on regional air quality as well, finding that the business-as-usual case replacing pre-2007 model year diesel vehicles which lacked diesel particulate filters with advanced technology diesel vehicles provided the largest particulate matter reduction. This is due to new technology diesel engines' 98% PM reductions compared to EVs' 95% PM reduction assuming power from the U.S. Grid Mix.
Subscribe to receive top agriculture news
Be informed daily with these free e-newsletters
You May Also Like
---