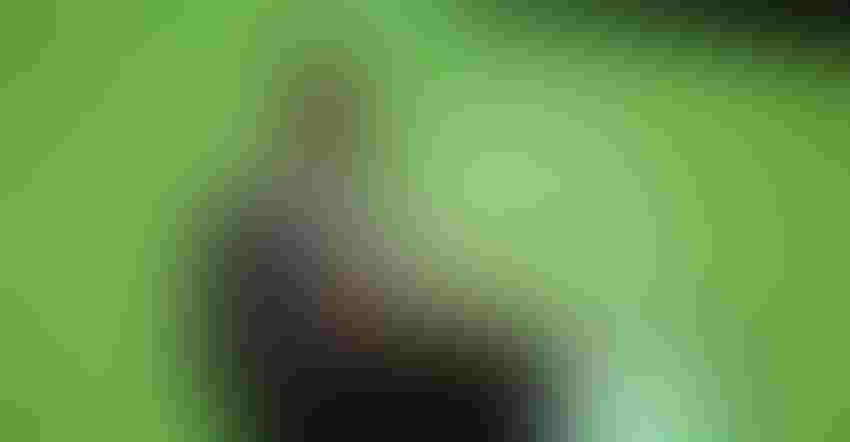 EPA PROMISES SUPPORT: EPA Administrator Michael Regan spoke to almost 100 Growth Energy members who traveled to Washington, D.C. for Growth Energy's 13th Annual Biofuels Summit on September 13. He says the agency will live up to its agreement to release its Set rule proposal transitioning the future RFS volume blending levels by November 2022 and finalized by June 2023, and that EPA would promulgate a rule on Midwest governor's E15 waiver request in time for next summer's driving season.
Growth Energy
While speaking at Growth Energy's 13th Annual Biofuels Summit on Sept. 13, Environmental Protection Agency Administrator Michael Regan promised the agency would move forward on "providing a path for stable growth of renewable fuels and reinforce the foundations" of the Renewable Fuel Standard program as the agency finalizes its renewable volume obligations "RFS Set rule" for future years and action on year-round E15 use.
Regan says earlier this summer EPA finalized the renewable volume obligations for the 2020, 2021 and 2022 years, with the 2022 RVO set at the largest volume ever finalized by the EPA. The agency also denied more than 100 small refinery exemptions that were pending before the agency.
"Together these actions reflect this administration's commitment to setting and strengthening the RFS program while supporting domestic low carbon alternatives to fossil-based transportation, which Congress intended when adopting the RFS more than 15 years ago," Regan says.
The 2007 RFS provisions did not provide EPA with volume blending mandates beyond 2022. EPA is committed to undertaking new rulemaking – called the Set – which will usher in a new era for the RFS, marking the first year a baseline for biofuel volumes. Regan says in a recent consent agreement with Growth Energy, it will provide a proposal on the Set rule no later than Nov. 16, 2022, and a finalized rule by June 4, 2023.
While Skor spoke with Regan in a fireside chat, Regan shared the agency plans to build on what they've done in establishing the RVOs for 2020, 21, 22 and build on that positive momentum. EPA is required to analyze multiple factors to determine the volume obligations including, but not limited to, environmental and economic costs, job creation, price, energy security and rural economic development.
Speaking on a media call shortly after Regan's remarks, Renewable Fuels Association President and CEO Geoff Cooper says that RFA has been actively engaged with the EPA on the Set rulemaking and outlining the industry's priorities.
"It really boils down to continued growth in all categories of renewable fuels," explains Cooper on what they want to see in the Set rule. "The intent of Congress when it passed the 2007 Energy Independence and Security Act was growth in all forms of renewable fuels well past 2022. And we think EPA has a statutory obligation to continue expanding the volumes for the various categories of renewable fuels that are regulated under the RFS."
Cooper says they believe the Set rule provides EPA an opportunity to publish a few years of standards at a time such as three years, rather than the current yearly rulemaking cycle. This would provide certainty and stability to the marketplace, Cooper explains.
Cooper also says he believes the Set rule provides an opportunity to clean up some other issues with the RFS, such as new pathway registrations and approvals and finally spell out the rules around e-RINS for electricity to participate in the RFS.
Year-round E15 authority
Regan says the agency is working as "quickly as possible" in promulgating a rule based on requests from eight Midwest states who petitioned for an E15 waiver under the Clean Air Act for year-round use permanently.
In her comments at the summit, Skor marked the end of the summer driving season on Sept. 15, noting that a permanent fix for E15 is vital before the next summer driving season. "EPA's emergency waiver only applies to this summer's driving season. We continue to work hand in hand with our retail partners to demand a permanent fix so drivers can access lower-cost E15 year-round, nationwide, in the summers to come." 
Earlier this year Regan did provide a temporary waiver for E15 use during the summer and he promised to finalize action on the governor's waiver "in time for the 2023 summer driving season."  
Cooper also notes that EPA could take a regulatory pathway that would allow the request made by the Midwest governors to apply to all 50 states. "We have strongly suggested they do that," Cooper says.
Congress can also take legislative action to allow for E15 use year-round. In June, the House approved the Lower Food and Fuel Costs Act (H.R. 7606) which included a permanent legislative fix for the summertime Reid Vapor Pressure waiver, extending the 1-psi waiver to blends of 10% "or more."
Cooper says this is the first time E15 legislation has cleared one of the chambers on Capitol Hill, and the challenge is now to determine whether that's a way to advance that legislation in the Senate yet this year. He says a legislative solution would be the "cleanest and fastest way" to resolve the problem of year-round E15 use, but it's also the "most uncertain path forward."
Transition to electric vehicles
Regan says the Biden administration, including himself and Secretary of Agriculture Tom Vilsack, remain committed to biofuels as part of the climate solutions sought by the administration.
"We recognize that electric vehicles are a significant part of the future," Regan says, but also that biofuels and liquid fuels will also play a critical role in the transition to more electric vehicles and "ensuring this country doesn't miss a beat," he says. He adds "agriculture and rural America will play a critical role in reducing our carbon footprint."
Another major win for the biofuels industry came with the passage of the Inflation Reduction Act. Cooper plans to attend an event on the South Lawn of the White House on the afternoon of Sept. 13 to celebrate the passage of the Inflation Reduction Act.
"We're very excited about this package," Cooper says of the IRA. "We think it could be transformative for the industry. I think our members believe that the Inflation Reduction Act is probably the biggest deal for the biofuels industry since the RFS was expanded in 2007."
He says he's most excited by the establishment of the Sustainable Aviation Fuel Tax Credit and technology-neutral Clean Fuel Production credits, which determines the value of the credit based on the performance of the renewable fuel in reducing carbon emissions. The bill also includes $500 million for infrastructure grants for higher biofuels.
About the Author(s)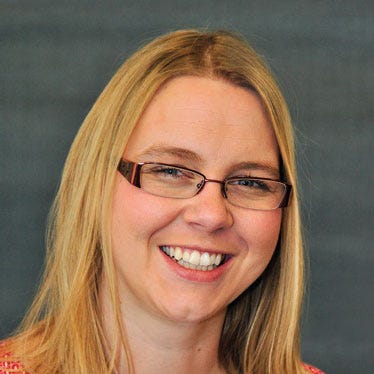 Policy editor, Farm Futures
Jacqui Fatka grew up on a diversified livestock and grain farm in southwest Iowa and graduated from Iowa State University with a bachelor's degree in journalism and mass communications, with a minor in agriculture education, in 2003. She's been writing for agricultural audiences ever since. In college, she interned with Wallaces Farmer and cultivated her love of ag policy during an internship with the Iowa Pork Producers Association, working in Sen. Chuck Grassley's Capitol Hill press office. In 2003, she started full time for Farm Progress companies' state and regional publications as the e-content editor, and became Farm Futures' policy editor in 2004. A few years later, she began covering grain and biofuels markets for the weekly newspaper Feedstuffs. As the current policy editor for Farm Progress, she covers the ongoing developments in ag policy, trade, regulations and court rulings. Fatka also serves as the interim executive secretary-treasurer for the North American Agricultural Journalists. She lives on a small acreage in central Ohio with her husband and three children.
Subscribe to receive top agriculture news
Be informed daily with these free e-newsletters
You May Also Like
---