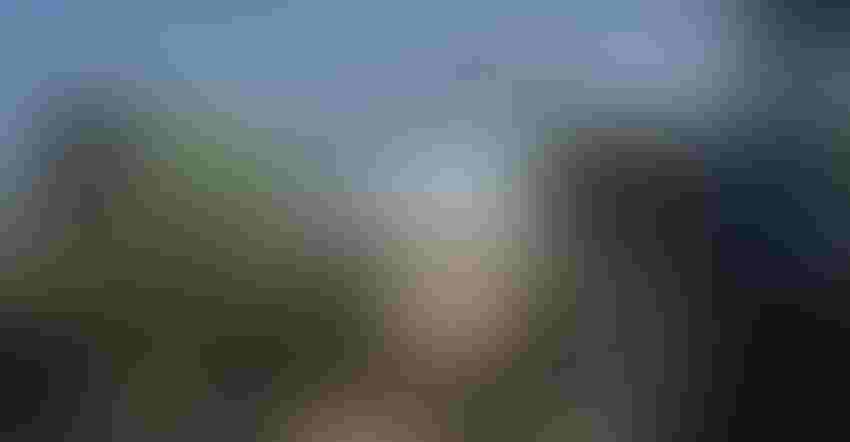 Harvest. It happens every year, yet every year accidents and injuries happen, too.
Dr. Michael Pate, Nationwide Insurance associate professor of agricultural safety and health with Pennsylvania State University's department of agricultural and biological engineering, offers easy-to-remember guidelines all farmers should follow. 
An ounce of prevention…
However you measure prevention, it's worth many times its weight in cures. Many accidents are preventable with proper safety awareness.
"One of the things that sometimes gets overlooked is taking the opportunity to get organized," says Pate.
"Inspect those pieces of equipment and practice preventative maintenance," he says. "Check for equipment that's worn out or out-of-condition to avoid damage and downtime. Make sure everything is properly adjusted and ready to go when the time comes to get into the field to take the crop out."
In addition to keeping equipment running in top condition, farmers should also understand how their equipment operates, according to Pate.
"Look over the owners' manuals, reacquaint ourselves with equipment controls and have a plan for maintaining that equipment when we come out of the field," Pate says.
"Always make sure equipment like augers and conveyors are working correctly and have the necessary guards and signage that are supposed to be on the equipment."
"On any equipment that you enter or exit out of, look for problems that could cause slips or trips, such as loose ladders, platforms or handrails. Check for anything that might be protruding that could impede the use of the equipment," says Pate.
He also reminds farmers to check safety locks, first aid kits and fire extinguishing equipment, particularly on combines.
"Getting organized and looking for hazards helps a great deal to prevent problems and promote safety," he says.
Beware silent but deadly hazards
"Not to make light of safety, but it's important to remember that some hazards can go without notice. They're quiet but as they build up can become very dangerous," says Pate.
Some of the hazards he's referring to include the risk of fire that comes from grain dust.
"We should make sure we take the time after we pull equipment out of the field to clean it so we don't develop a buildup of dust," Pate says.
"Also, as you're handling grain dust, know that those can be an explosive hazard, especially if they're contained. For example, when we start getting into grain bins and grain handling, the accumulation of grain dust can be hazardous," he says.
Pate reminds farmers to use proper personal protective equipment as well.
"Another issue is that if you're chopping silage and putting it in a conventional silo, you have the opportunity to encounter silo gas or even silo fires," Pate adds.
Don't bite off more than you can chew 
While we want to finish harvest as quickly as possible, it's critical to respect limitations.
Pate says, "Know the capacity of your equipment, such as how many acres you can handle in a day and how you're going to approach various fields."
"Look at whether your grain drying equipment can handle what you're going to pull out of the field," he adds. "If you have a smaller dryer you might want to consider going to a grain handling facility that has enough capacity to dry the grain. This is especially important if you end up harvesting high-moisture corn."
Pate also stresses the importance of efficiency with equipment and labor.
"If you have to transfer equipment from one field to another, know the best time to move equipment on the roads. Plan ahead to avoid overhead power lines with larger augers when you're moving equipment around in the field," he says.
In addition, grain engulfment is always a big concern. Safe grain storage depends on various factors, Pate says, including temperature and moisture. Failing to consider these conditions at time of storage creates entrapment risks.
"Many entrapments occur when the grain inside the bin has bridged or formed clumps that bind to the walls," he says. "Then folks go in to knock those out, and it creates a huge problem with entrapments and engulfments."
Pate advises farmers to stay out of the bin as much as possible. "If you do have to enter the bin, make sure somebody knows that you're in the bin. Use the buddy system—make sure there's one person outside the bin who can help or people who are properly trained."
"Use personal protective equipment, such as a respirator," he continues. "And make sure that you have proper safety equipment, such as a harness." 
Pate notes that farmers should never allow children to be on grain wagons or grain truck beds or unloading equipment.
Lock out, tag out
Pate stresses the importance of turning off augers or other material handling machines, such as locking out or tagging out equipment prior to entering a bin or working on equipment.
"We don't want to work on energized equipment," he says. "It should be locked out so nobody can re-energize it and tagged out, with a notification that the equipment is turned off." 
This harvest season, Pate urges farmers to make the time to survey and recognize risks that could become hazards.
"Taking a moment now to look at what you've got and what you need to do will go a long way to ensure a safe harvest," he concludes.
Subscribe to receive top agriculture news
Be informed daily with these free e-newsletters
You May Also Like
---