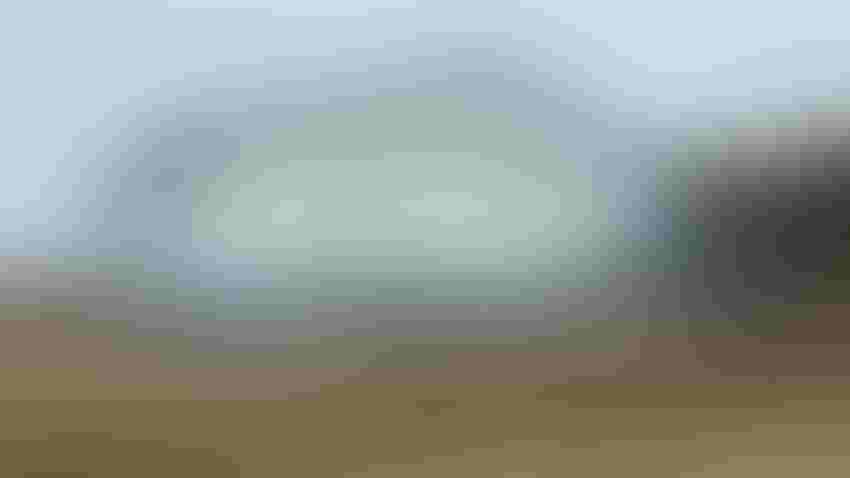 PLACE TO REPAIR: Performing equipment repair and maintenance was the primary purpose of Jay Kokes' shop, so it includes a hydraulic door, floor anchors and repair machinery.
Photos by Loretta Sorenson
by Loretta Sorensen
Many farmers dream of building a customized farm shop, and up until 2021, Jay Kokes of Wagner, S.D., was among them. He finally made the shop he'd imagined since his teens a reality.
While the family farm has a 60-by-120-foot shop that was built in the last decade, it was mostly used for equipment storage.
Ideas for the new shop incubated in Kokes' thoughts over time, but the final push to start the build started several years ago with the closure of the local gas station. "I had to drive 13 miles to get a tire fixed," he says. "When I got there, the guy told me to come back in 45 minutes. I knew right there it was time to start doing my own repairs."
The farm's new 70-by-72-foot building with 20-foot sidewalls gives the crew room to complete repairs in a climate-controlled environment. "This one is focused on equipment repair," Kokes says of the shop, which in turn, saves their farm time and money.
FAMILY BUSINESS: Kokes included a kitchen and office space off of the main shop, perfect for crew meals and business meetings. Matt (left), Jay, Myles and Lori Kokes stand in the kitchen portion of their shop.
Rising labor costs make it more cost effective for farmers like the Kokes family to complete their own repairs on the farm. "Right now, we're putting around $16,000 worth of new parts on our 24-row John Deere planter," he says. "If a dealer did the work, we'd likely pay around another $16,000."
The purchase of John Deere's Service Advisor software was another investment made to complete their own repairs.
With the space and features provided in this new shop, the crew — Kokes, his son Myles, hired hand Cole Neugebauer and friend Pat Weichmann — are able to service vehicles and complete repairs on the farm with the help of the shop hoist and tire machine.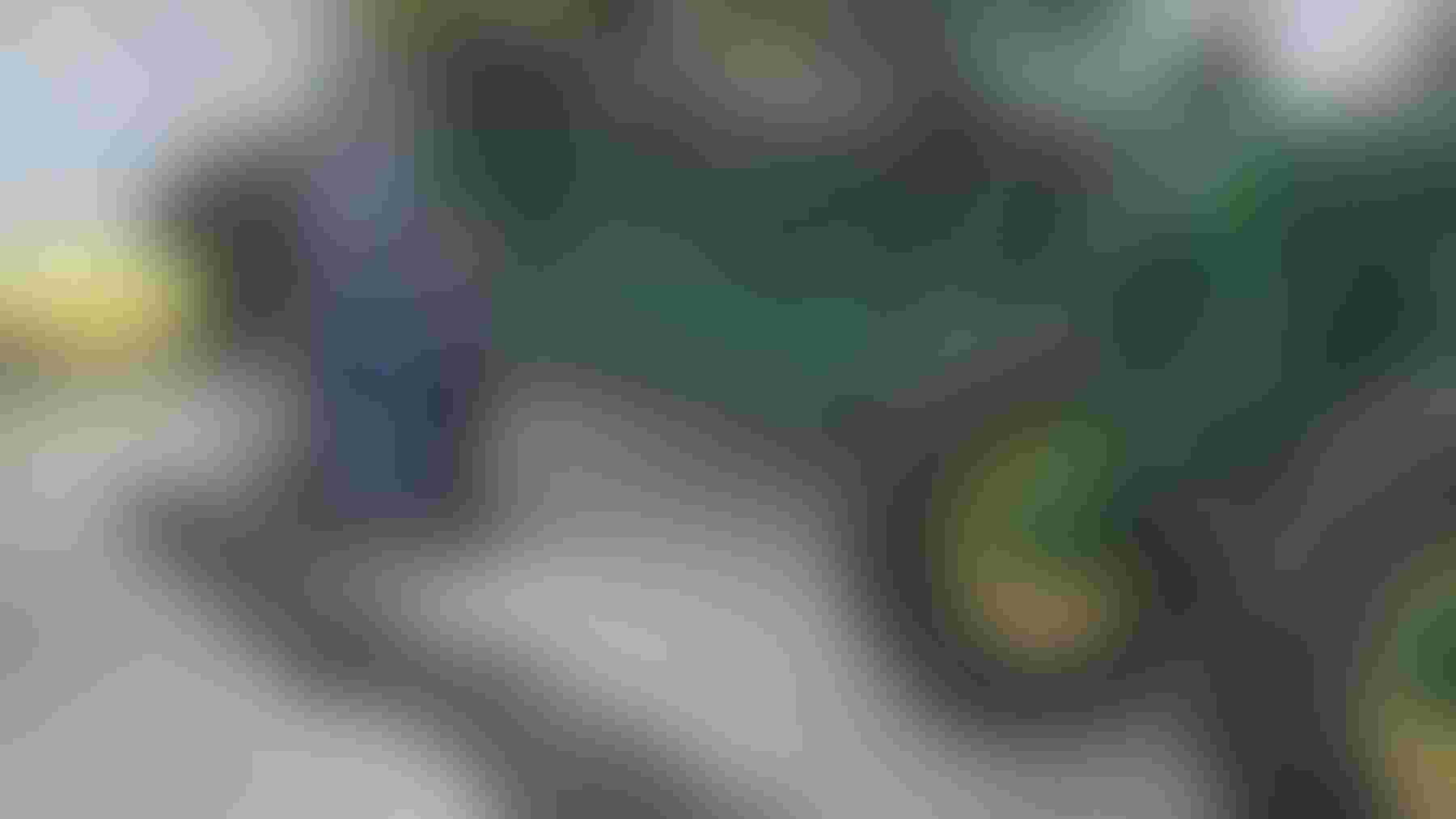 SAVING FUNDS: With rising labor costs for machinery repairs, the Kokes decided to build the new shop to complete their own maintenance and repairs. Their latest repair job was on their 24-row John Deere planter, which likely saved them about $16,000 by doing it themselves.
Local companies were used to complete the build, with Ethan Co-op lumber supplying materials and Corsica's D&L Construction putting the shop together.
Custom features
Kokes took plenty of time to think through the needs of the farm when building this new shop, including what to invest in and what to skip.
"I was advised to install a heated floor, but I couldn't justify the cost," he says. Instead, insulation between the concrete floor and the ground beneath has proven to be adequate, as the shop is maintained around 60 degrees F in the winter and 75 degrees in the summer.
Rather than heated flooring, Kokes invested in the shop's main purpose: to repair equipment. A 36-foot-wide-by-20-foot-high hydraulic door is on the south side of the building. Its size allows it to accommodate most large equipment, including the recently repaired planter.
Floodlights sit on either side of this door inside to better light projects. "I learned about these lights through a Facebook shop talk forum," Kokes says.
Additional doors along the west side of the shop give access to the repair equipment and to store the tractor and feeder wagon when not in use. A vintage John Deere tractor once owned by Kokes' late uncle, Ernie Kokes, sits along the north wall.
Next for the shop were custom tool benches and a welding table on wheels, both built by Melius Manufacturing of Crooks, S.D., which provide places for heavy hammering. The work benches sit underneath a loft space, which stores extra supplies and an air compressor.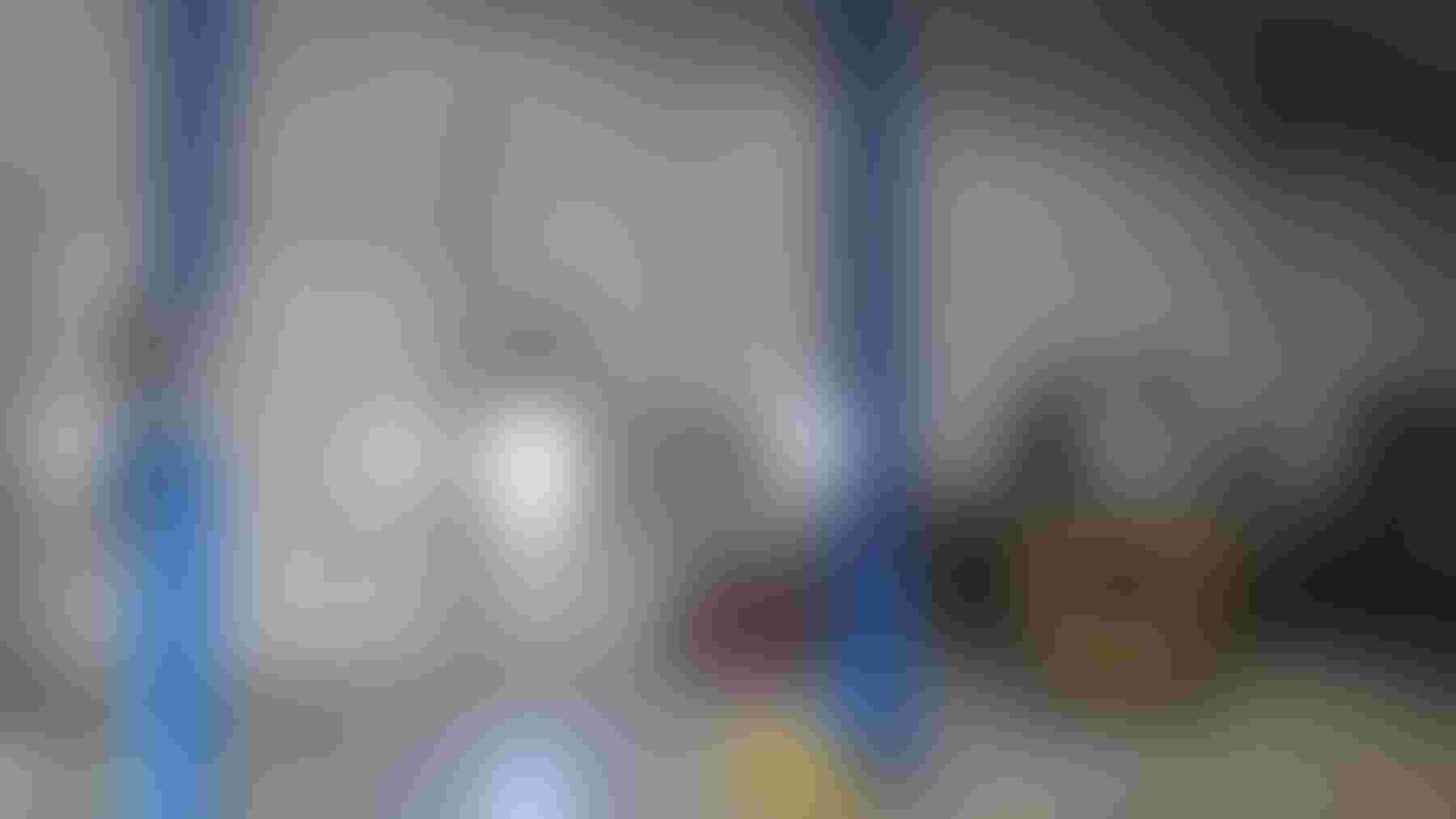 AT-HOME TIRE SHOP: With the closure of a local gas station leading to long drives and wait times for tire repairs, Kokes made sure that his shop would have everything needed for tire repair. From the lift to extra room for storing tires, he has a one-stop shop for repairs.
John Deere green makes another appearance in the cabinets found throughout the shop, storing items such as oil filters, lubricants, oils and tools. A shop sink was installed in the work area, which Kokes says was a great addition. Room for tire storage and farm chemicals is found near the back of the shop.
"Before we had a climate-controlled space, we weren't able to store any chemicals over the winter," Kokes says.
Multipurpose building
The shop also features a 20-by-30-foot space for a kitchen, washroom and office space, which is heavily used by the employees and family.
Kokes, well-known for his cooking skills, prepares nearly all of the crew's meal right in the shop. "It's easy to get something started and stay working until it's ready," he says. "We don't have to go to the house to eat, and it's a great place to meet with salesmen or insurance agents."
LIGHT IT UP: Originally found in a Facebook farm shop forum, LED floodlights installed on either side of the hydraulic door help light up projects no matter the time of day.
As with most farm shops, theirs is no stranger to gatherings. So far, the shop hosted their daughter Michaela and son Myles high school graduation parties, a John Deere open house, a township meeting, and a farm Mass.
Durability and longevity stayed in mind throughout the build, with easy-to-clean flooring throughout the kitchen and office area. He says if they built it again, they would add a bedroom to house the occasional guest.
Kokes says that in the time they've had the shop, he's been pleased with how it has worked. "You can always build things bigger and nicer, but this shop meets our needs and is working really well."
Loretta writes from Yankton, S.D.
Subscribe to receive top agriculture news
Be informed daily with these free e-newsletters
You May Also Like
---