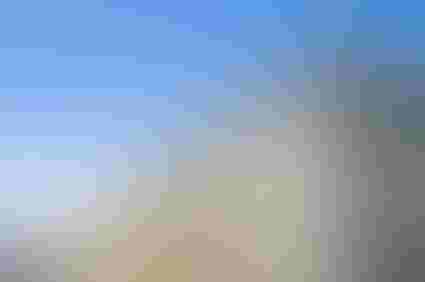 Thoughts are starting to turn to the transition to a Biden Administration and, with it, who could help direct policy that most affects agriculture. Although those within agriculture see the Cabinet-level agriculture secretary as important, the reality is that the position is a second- or third-tier post and could widely depend on who gets nominated earlier.
For agriculture, 17 individuals have been selected to be part of President-elect Joe Biden's transition process, nearly all of whom have experience working at the U.S. Department of Agriculture or other agencies. Of these tasks, personnel recommendations are perhaps the most important. At USDA, the secretary of agriculture and 14 other high-ranking positions are appointed by the President and require confirmation by the Senate. Many other agency leadership positions must be filled during the transitions but do not require Senate approval.
Randy Russell, agricultural lobbyist and leader of the Russell Group, said the USDA transition team is a "reasonable, thoughtful group." The agriculture secretary pick may end up coming down to geographic considerations and overall Cabinet diversity, Russell said.
Top of the list right now for the agriculture post is former Sen. Heidi Heitkamp of North Dakota, Rep. Marcia Fudge of Ohio and Russell Redding, commissioner of agriculture in Pennsylvania. Other names mentioned include former presidential nominee Sen. Amy Klobuchar of Minnesota and Kathleen Merrigan, the first agriculture deputy secretary in the Obama Administration.
Since her defeat in 2018, Heitkamp has devoted time through her One Country Project to elevate the need for Democrats to focus on rural America.
However, a coalition of more than 160 environmental, food justice, sustainable agriculture, workers rights, animal welfare, social justice, public health and anti-hunger organizations sent a letter to Biden, Vice President-elect Kamala Harris and their transition team opposing Heitkamp as a potential nominee for USDA secretary.
"Heitkamp is the wrong choice for the USDA because she has aligned herself with corporate agribusiness at the expense of family farmers, supports fossil fuel interests and holds views that are out of step with the Democratic Party and the majority of Americans," the letter said.
The letter also pointed out that there are "many other highly qualified candidates, including several women candidates and candidates of color." Fudge, a longtime member of the House Agriculture Committee and chair of the nutrition subcommittee and previous conservation subcommittee, has also indicated her interest in the position. She would be the first African American woman to become USDA secretary.
In recent days, progressive groups have coalesced around Fudge as the strongest candidate to lead USDA, citing her leadership on measures to strengthen protections for slaughterhouse workers and her opposition to industry efforts to increase line speeds at processing plants. Fudge has also been an ally of family-scale farms and regional food systems and is an advocate for communities historically underserved by USDA. Fudge was also a vocal critic of the Trump Administration's plan to slash Supplemental Nutrition Assistance Program (SNAP) benefits, calling it a "war on people in need."
None of the major commodity groups – including the sometimes more progressive groups like the National Farmers Union and the National Sustainable Agriculture Coalition – have formally endorsed any of the discussed candidates.
Redding, who grew up on a dairy farm, was nominated as Pennsylvania agriculture secretary by Gov. Tom Wolf, a Democrat, and confirmed by the state Senate in 2015. He served a previous term as Pennsylvania agriculture secretary under Gov. Ed Rendell, also a Democrat, from 2009 to 2011. Redding has worked in the Pennsylvania Agriculture Department for a total of 16 years and was also an ag policy adviser to Sen. Harris Wofford, D., Pa.
Many of the most recent agricultural secretaries came into the post serving as a state governor, including current Secretary Sonny Perdue of Georgia, Tom Vilsack of Iowa, Ed Schaffer of North Dakota and Mike Johanns of Nebraska.
Russell said it will be important for the next agriculture secretary to have a good working relationship with Biden so that when there is a disagreement, such as with agricultural biotech approvals, they can go "toe to toe" with the Environmental Protection Agency or the U.S. Department of the Interior.
Subscribe to receive top agriculture news
Be informed daily with these free e-newsletters
You May Also Like
---