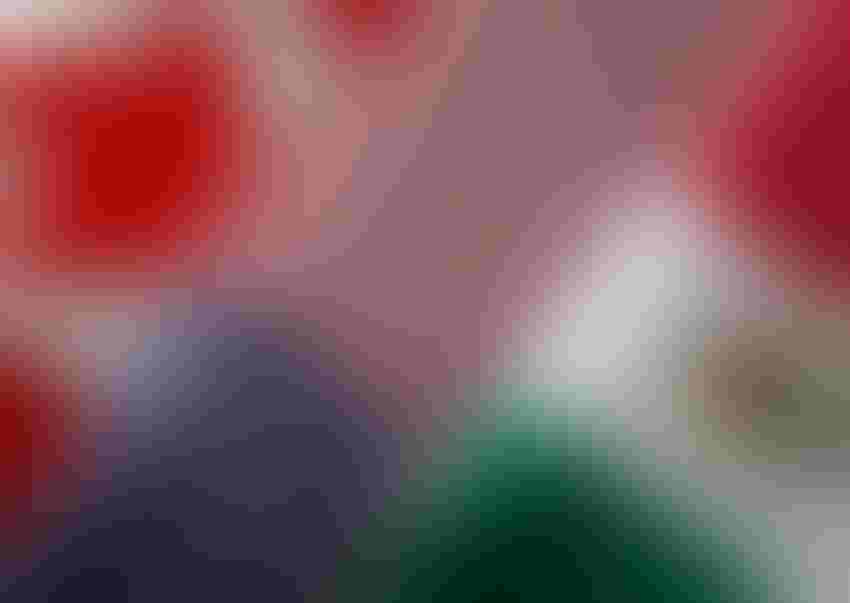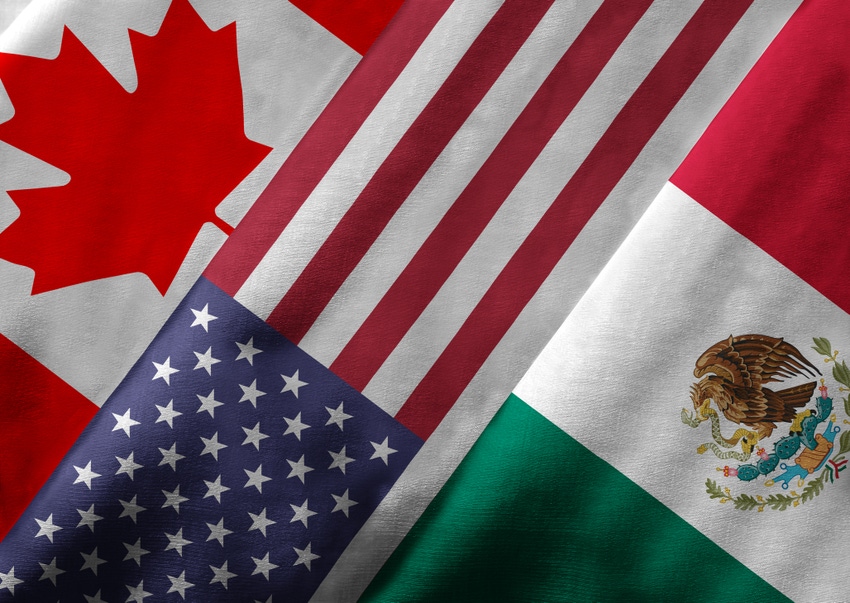 Editor's note: Late Wednesday Trump backed away from the idea of withdrawing from NAFTA, but markets are still riled - read on to see reaction when the news first broke.
Politico reported Wednesday that the Trump administration is considering withdrawing from the North American Free Trade Agreement. 
The report has commodity groups nervous, as Mexico and Canada are large trading partners.
"An executive order as reported will have an immediate effect on sales to Mexico, market prices and the profitability of U.S. farmers, who are already facing below cost of production prices. Our top grain market is not a negotiating tactic," said U.S. Grains Council president and CEO Tom Sleight. "There is strong support and rationale to update and modernize NAFTA. Before today, we believed we were on track to have a reasonable discussion about how to update the agreement in ways that make sense for all parties. We hope we can get back to that position soon."
"Without mincing words, initiating a process to withdraw from NAFTA is a terrible idea, and it will only mean a longer and more difficult struggle for farmers to recover in this economy," said American Soybean Association president Ron Moore, a soybean farmer from Roseville, Illinois. "With surplus production and domestic prices lagging, we need more opportunities and easier avenues to sell our products abroad, and signaling the U.S. intent to withdraw from NAFTA runs absolutely counter to that goal."
Mexico is the No. 2 market overall for soybeans, with farmers sending more than $2.5 billion in soybeans, meal and oil to Mexico last year. Canada is the No. 3 buyer of soybean meal and the No. 10 buyer of oil. 
"If any actions to announce the intent to withdraw from NAFTA are underway, the administration should immediately abandon such plans and focus instead on ways to work with Canada and Mexico to modernize and optimize the agreement during a renegotiation," Moore said. 
"Withdrawing from NAFTA would be disastrous for American agriculture," said NCGA president Wesley Spurlock. "We cannot disrupt trade with two of our top trade partners and allies. This decision will cost America's farmers and ranchers markets that we will never recover.
"NAFTA has been a huge win for American agriculture. Corn and corn product exports today account for 31% of farmer income. Mexico is the top export market for corn. Canada is also a top market for corn and ethanol. With a farm economy that is already weak, losing access to these markets will be a huge blow that will be felt throughout the ag value chain."
Mexico is the largest U.S. wheat buyer, importing more than 10% of all U.S. wheat exports this year.
"NAFTA truly opened the door to the strong and growing market opportunity in Mexico. Closing that door would be a terrible blow to the U.S. wheat industry and its Mexican customers," the U.S. Wheat Associates (USW) and the National Association of Wheat Growers (NAWG) said in a media statement.
"USW and NAWG understand that there are several elements of the trade agreement that could be re-examined and modernized. However, we believe withdrawing from NAFTA would be a serious mistake. It could lead to new tariffs on U.S. wheat and threaten to undermine the long-standing, loyal relationship U.S. wheat farmers have built with Mexico's wheat buyers and food industry. That would be devastating to U.S. wheat farmers already facing unprofitable prices and increasingly aggressive wheat exporting competitors."
Source: ASA, U.S. Grains Council, U.S. Wheat Associates, National Association of Wheat Growers, NCGA
Subscribe to receive top agriculture news
Be informed daily with these free e-newsletters
You May Also Like
---