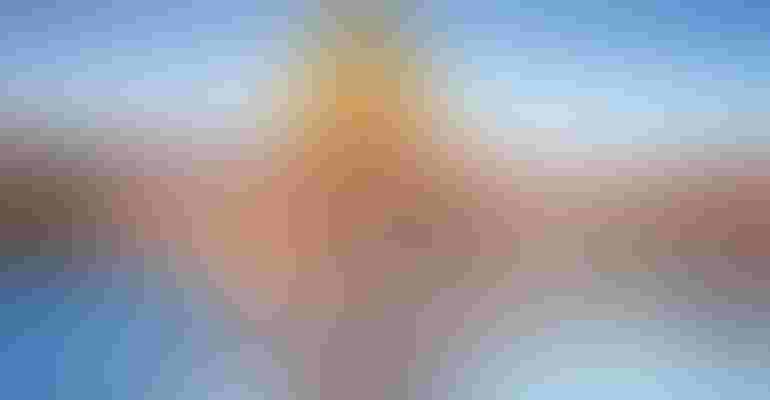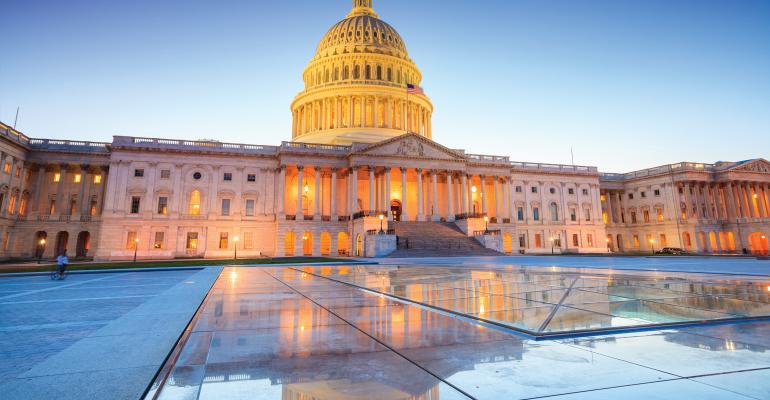 Agriculture has an opportunity to lead on climate change, said Sen. Debbie Stabenow, ranking member of the U.S. Senate Committee on Agriculture, Nutrition and Forestry, during today's hearing "Climate Change and the Agriculture Sector."
The importance of agriculture to the overall U.S. economy can not be overstated, explained Tom Vilsack, president and CEO of the U.S. Dairy Export Council. The bounty produced by American agriculture engages 43 million people – 28% of the U.S. workforce works in agriculture and agricultural-related industries. Food security is a basic building block of national security.
Vilsack joined Debbie Lyons-Blythe of Blythe Family Farms in White City, Kansas; Frank Mitloehner, a professor in the animal science department at the University of California in Davis, and Matthew Rezac of Rezac Farms in Weston, Nebraska, at the witness table for today's hearing.
A former agriculture security, Vilsack talked about the Net Zero Project, which is designed to demonstrate how dairy can produce food while minimizing climate impact. The Net Zero Project will use demonstration farms to explore the impacts of several state-of-the-art technologies and management techniques.
"The goal is not to find a single, transformational technology," Vilsack said. "The goal is to highlight entire suites of practices and technologies, which are available to and economically viable for farms of varying sizes and geographies."
Related:Opportunities exist for ag in climate change discussion
Lyons-Blythe said cattle producers provide the important climate service of sequestering carbon in the soil, with cattle producers grazing cattle on about 660 million acres, nearly a third of the United States land mass.
"Since our livelihood is made on the land, through the utilization of our natural resources, being good stewards of the land not only makes good environmental sense; it is fundamental for our industry to remain strong," Lyons-Blythe said. "Climate change policies that unfairly target cattle producers fail to recognize the positive role of cattle and beef in a healthy, sustainable food system and misguided policies can threaten the viability of our industry."
She spoke about the U.S. Roundtable for Sustainable Beef, which she said is an example of ranchers leading the way in the sustainability conversation.
"Cattle ranchers took the initiative to identify their unique footprint in beef sustainability, demonstrating their positive contributions to landscapes, wildlife populations, rural communities, our nation's economy, and a global food supply," Lyons-Blythe said. "But we also reflected on opportunities where we can improve. It demonstrates our commitment to doing right by the land, responsibly raising animals, caring for the people who raise beef, and making money to support our families and the next generation of beef producers."
Mitloehner debunked the myth that livestock produces more greenhouse gases than the entire transportation sector.
"Falsehoods do nothing to help us arrive at solutions to real and major climate change mitigation, and that is perhaps the biggest shame of it all," he said.
Some have used the misinformation for their own gain, but in reality, Mitloehner said, solely plant-based agriculture isn't the answer.
Instead, finding the best way to use each acre is. Marginal farmland is not suited to growing fruits or vegetables, but it does grow grass.
"We can use marginal agricultural land to raise ruminant livestock that is able to eat feed such as grasses that are inedible by humans and upcycle them too high-quality animal-based foods," Mitloehner said.
He also addressed the topic of food waste, saying that 40% of the food produced in the United States goes to landfills and that food waste is the largest contributor to agriculture's overall carbon footprint. The majority of food waste occurs at the consumer level.
Nebraska farmer Rezac talked of breaking out of the "well, that's how we've always done it" trap.
He read books, talked to people and figured out he needed to focus on soil health to be profitable.
"Instead of just treating the symptoms of poor soil health, we diagnosed the root cause and the world opened up," Rezac said.
Technology is critical, he said. Second, no one has all the answers.
"It takes all of us working together – farmers, the government, and the private sector – to deliver climate solutions," he said.
What others are saying:
 "Farmers and ranchers aren't just on the frontlines when it comes to the devastating effects of climate change, they're also critical to our ability as a nation to successfully adapt to and mitigate the effects of a changing climate," said Alyssa Charney, National Sustainable Agriculture Coalition Senior Policy Specialist.
I agree, @SenStabenow. If we don't take significant steps to reduce emissions, climate change will cause further disruption to our rural economy and put the American food supply at risk. Thank you for your leadership on this issue. https://t.co/sZuD9g4w24

— Senator Tom Carper (@SenatorCarper) May 21, 2019
About the Author(s)
Subscribe to receive top agriculture news
Be informed daily with these free e-newsletters
You May Also Like
---