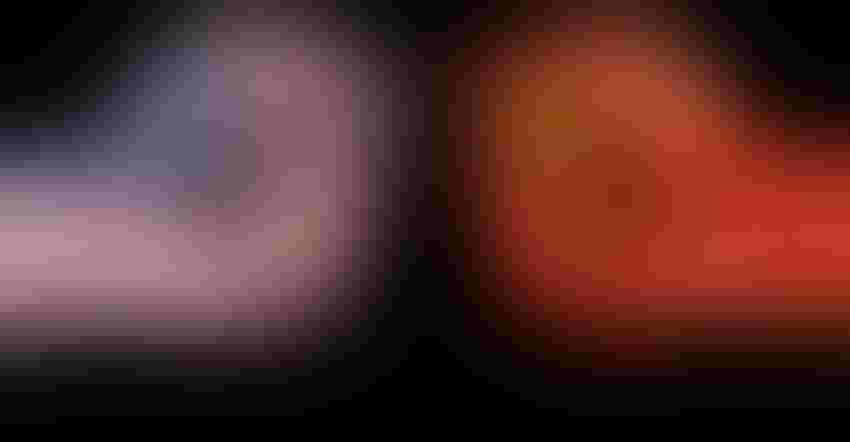 andriano_cz/iStock/GettyImages
by Bloomberg News
China confirmed that it will impose 25% tariffs on an additional $16 billion worth of imports from the U.S. from Aug. 23, matching an earlier move from Washington in another ratchet higher for the trade war between the two nations. 
The U.S. decision to levy 25% tariffs on the same value of Chinese goods is "very unreasonable," and China will have to retaliate to protect its rightful interests and the multilateral trading system, China's Ministry of Commerce said in a statement.
The tit-for-tat protectionist measures are poised to surge even higher, with the U.S. reviewing 10% duties on a further $200 billion in Chinese imports that it may even raise to 25% after a comment period ends on Sept. 6. Should the U.S. proceed with those tariffs, China's ready to slap duties on an additional $60 billion of American goods. 
"We're not yet past the point of no return but we're edging closer to it," said Wang Tao, head of China economic research at UBS AG in Hong Kong. "The risk is that the U.S. administration's gamble to strong-arm China into giving into all U.S. demands without some compromise only leads to successive rounds of higher and higher tariffs."
All Imports 
President Donald Trump has suggested he may tax effectively all imports of Chinese goods, which reached more than $500 billion last year. Reserve Bank of Australia Governor Philip Lowe Wednesday warned that escalation of the dispute could be "very damaging for the world economy."
China's exports grew faster than expected in July, while imports surged, showing both domestic and international demand continue for now to shrug off the uncertainty of the trade conflict with the U.S. The world's largest exporter, China is still benefiting from robust global demand even as increasing tensions and rising trade barriers with the U.S. weigh on the outlook.
The revised Chinese list released today added hundreds of new items to be hit with tariffs, and now covers items as diverse as coal, medical instruments, waste products, cars and buses. The tariffs will come into effect simultaneously with the U.S. ones, at 12:01 p.m. in Beijing, according to the statements. 
The U.S. announced earlier this week that its own tariffs on $16 billion of Chinese goods would start on Aug. 23. U.S Customs will begin collecting duties on 279 product lines ranging from motorcycles to steam turbines and railway cars, the U.S. Trade Representative's Office said in an emailed statement on Tuesday. 
The U.S. had already levied 25% duties on $34 billion in Chinese goods on July 6, prompting swift in-kind retaliation from Beijing. At the weekend, Trump said he had the upper hand in the trade war, while Beijing responded through state media by saying it was ready to endure the economic fallout.
A U.S.-China trade war will reduce global output by 0.7% by 2020, with China's economy taking a 1.3% hit and U.S. GDP dropping 1%, Oxford Economics said in a research note Tuesday, before the new list was released. While there's no major risk of the world lapsing into "damaging stagflation," the possibility remains of a "bigger blow-up" that sharply reduces trade, as in the 1930s, it said. 
--With assistance from Andrew Mayeda, Natalie Lung and Jeff Kearns.
To contact Bloomberg News staff for this story: Miao Han in Beijing at [email protected] ;Kevin Hamlin in Beijing at [email protected]
To contact the editors responsible for this story: Jeffrey Black at [email protected] James Mayger
© 2018 Bloomberg L.P
Subscribe to receive top agriculture news
Be informed daily with these free e-newsletters
You May Also Like
---