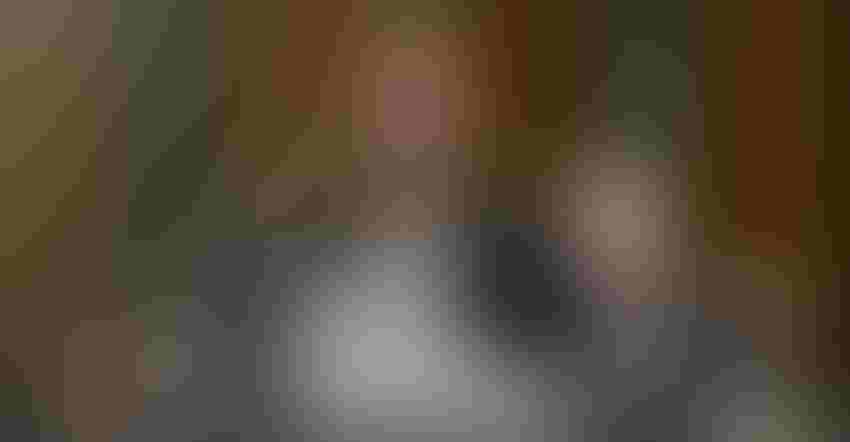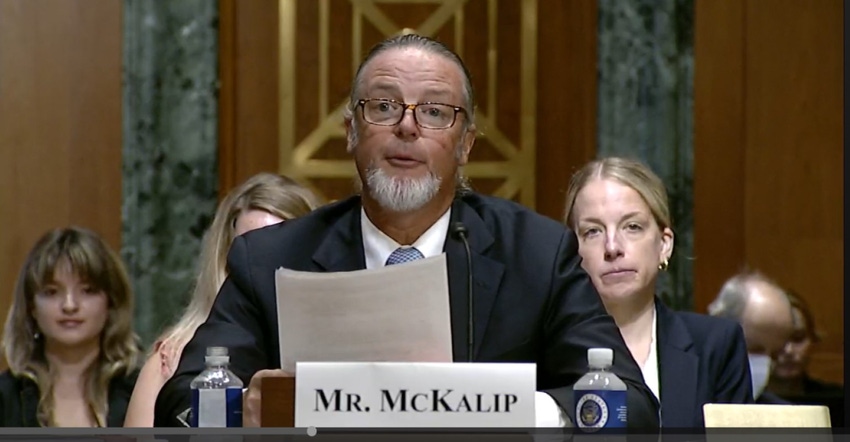 AG TRADE ADVOCATE: USDA adviser Doug McKalip testifies before the Senate Finance Committee on Thursday, July 28, to offer how he would advocate on behalf of farmers if confirmed to the position of chief agricultural negotiator at USTR.
During his nomination hearing July 28, chief agricultural negotiator nominee Doug McKalip shared with Senate Finance Committee members the experiences that will help guide him if confirmed to continue to advocate on behalf of farmers to increase market opportunities and break down trade barriers.
While starting off the hearing, Senate Finance Committee Chairman Ron Wyden, D-Ore., says McKalip brings nearly 30 years of federal public service to his nomination, including in a variety of roles focused on ag policy and the well-being of rural communities in America. He's currently a top adviser to Agriculture Secretary Vilsack on trade, ag safety, national security and a host of other issues. He's served in several other leadership positions at the Department of Agriculture and with the Domestic Policy Council.
"He's got a lot of fans on both sides of this committee, and his nomination comes at an absolutely critical time," Wyden says.  
McKalip says in his current role at USDA, he helped spearhead negotiations that led to greater market access in Mexico for U.S.-grown potatoes which have been ongoing for 10 years. "I am proud of the results and believe that we need to double down in our resolve to get similar tangible outcomes for our producers on a wide range of commodities."
McKalip says that win was the result of close collaboration between USDA and the U.S. Trade Representative. "It is vital for our agriculture industry and our producers that we maintain this partnership – and based on my history at USDA, I look forward to doing exactly that."

McKalip says he's also been directly involved in negotiations with his Canadian counterparts on dairy policy. "This experience has provided me a direct appreciation for the difficult steps and tenacity that we must exhibit to ensure that the promises of past trade agreements are realized."
During opening comments, ranking member Mike Crapo, R-Idaho, says, "Nationally, one in three acres planted in the United States will be exported. But we can sell even more. What is holding us back is, again, a misplaced Biden administration policy: a moratorium on new trade agreements, and limited enforcement of existing agreements."
McKalip assured members of this committee that utilizing full enforcement authority under USMCA and our other trade commitments and initiatives around the globe will be a top priority.
Crapo says that the administration's focus on "frameworks" rather than real trade agreements lack crucial market access obligations. Crapo discussed that India applies an average ag tariff of 36% and also has non-science based restrictions. China is the largest ag market for U.S. products, but U.S. trade policy also needs to look beyond just "frameworks where government officials can talk," Crapo continues.
Wyden noted that the China trade deal negotiated under the Trump administration "failed to set up real enforcement and let many of the Chinese government's key trade rip-offs go unaddressed." China has failed to meet its commitment to import American ag products, only buying 58% of the total goods and services it agreed to buy in 2021. "That's less than it was buying before the Trump trade war began," Wyden says.

"I also look forward to ensuring farmers and ranchers are front-and-center as USTR looks to strengthen our trade relationships, execute new initiatives, and address challenges like China. USTR initiatives such as the Indo-Pacific Economic Framework for Prosperity present an excellent opportunity to knock down regulatory barriers and help our producers expand exports," McKalip adds. 
During questioning from members, McKalip notes that he wants to advocate for trade to be the central pillar of the four-pillar strategy of the Indo Pacific Economic Framework. He also says he wants to see that have the ability to be enforceable. "I will be an advocate in the process to push for actual enforcement mechanisms," similar to USMCA, that provides a leverage toolbox to hold trade partners accountable.
Sen. Rob Portman, R-Ohio, who is a former U.S. Trade Representative ambassador during the George W. Bush administration, shares that he hopes McKalip will champion the need to change the posture of IPEF to one that also includes market access.
McKalip did note that government-to-government discussions with Vietnam have encouraged them to switch policy on biotechnology more closely aligned with the U.S. and allow for better flow of U.S. goods to these marketplaces. Discussions within the IPEF allow for others to hopefully follow the science on biotech approval.
"The positions that many Asian countries have with respect to biotech approvals don't represent the current science. They don't represent where the science is heading, for example with genome editing. So we have an opportunity to basically advance and get those policies more closely in line with reality," he says.  
Portman also asked about what could be done on fertilizer access. McKalip notes that one challenge in the fertilizer market right now is China's shutting down of key nitrate-based ingredients used in manufacturing.
"If confirmed to this position as chief agricultural negotiator, I would want to work directly to engage with my Chinese counterparts to see how we can open up the flow of key inputs that can be used here for manufacturing fertilizer, because having those shut off is quite frankly affecting the marketplace," McKalip says.
When asked about pursuing finishing an agreement started under the Trump administration with the United Kingdom, McKalip agreed that there is a "tremendous opportunity" there as they have left the European Union. He says if confirmed, the UK would be a "major regional focus" to expand agricultural exports.
About the Author(s)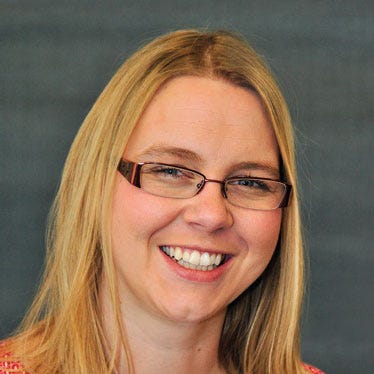 Policy editor, Farm Futures
Jacqui Fatka grew up on a diversified livestock and grain farm in southwest Iowa and graduated from Iowa State University with a bachelor's degree in journalism and mass communications, with a minor in agriculture education, in 2003. She's been writing for agricultural audiences ever since. In college, she interned with Wallaces Farmer and cultivated her love of ag policy during an internship with the Iowa Pork Producers Association, working in Sen. Chuck Grassley's Capitol Hill press office. In 2003, she started full time for Farm Progress companies' state and regional publications as the e-content editor, and became Farm Futures' policy editor in 2004. A few years later, she began covering grain and biofuels markets for the weekly newspaper Feedstuffs. As the current policy editor for Farm Progress, she covers the ongoing developments in ag policy, trade, regulations and court rulings. Fatka also serves as the interim executive secretary-treasurer for the North American Agricultural Journalists. She lives on a small acreage in central Ohio with her husband and three children.
Subscribe to receive top agriculture news
Be informed daily with these free e-newsletters
You May Also Like
---