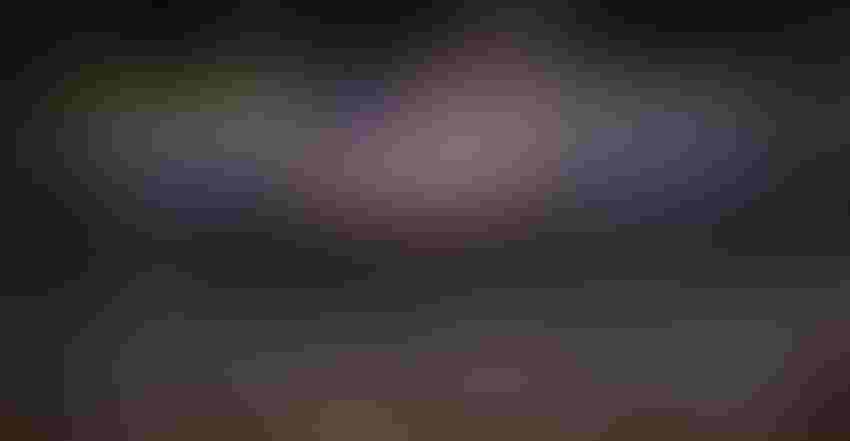 "Promises made. Promises kept," were the words of President Trump earlier this week when he rallied in Council Bluffs, Iowa, on his announcement that he would be directing the Environmental Protection Agency (EPA) to initiate rulemaking to expand fuel waivers for E15. But that promise has yet to become a reality. 
"Today we are unleashing the power of E15 to fuel our country all year long, not just eight months," he said, yet the EPA still needs to draft final rules, offer comment period and release final regulations.
Regulations currently require retailers in many areas of the country to stop selling E15, a blend of gasoline and 15% ethanol approved for all 2001 and newer vehicles, during the summer months.
President Trump promised during his run for president to support the Renewable Fuels Standard and has, for months, been trying to come up with a compromise for different stakeholders, including ethanol producers as well as refiners that have complained about the higher renewable identification number (RIN) prices.
"I made that promise to you during the campaign. I made that promise to you during the primary," he said at the rally.
And that "promise" still has an uphill climb before giving the needed demand boost to farmers.
Trump announced an intent to move forward on year-round E15 use, but EPA will still need to publish a formal rule-making to change the regulations. Growth Energy CEO Emily Skor said she's hoping and expecting that to happen in the "coming days and weeks."
Related:Pressure building to allow year-round sales of E15
It is likely that EPA would then offer a 60-day comment period, which may also include a field hearing, for EPA to take information, consider all comments and then issue a final rule.
Many expect litigation to follow the final rule's release. Skor said the White House seems confident in the legality of changing the regulations.
It's unknown how EPA will approach its rule-making regarding whether it will propose one pathway for making the change or offer different options and allow the comments to reflect which option is best.
Legislative fix available
House Agriculture Committee Ranking Member and Congressional Biofuels Caucus Co-Chair Collin Peterson, D-Minn., welcomed the news and pushed for legislation to make progress on renewable fuels more permanent.
Peterson said he expect the action will likely get tied up in the courts, and hopes instead lawsuit threats could spark a movement on E15 legislation already introduced in Congress. "Passing legislation remains the most reliable avenue to finally getting this done."
Allowing the sale of E15 year-round isn't a mandate, but simply makes the fuel available during the summer months. Due to language in the law governing the Renewable Fuel Standard, E15 previously could not be sold between June 1 and September 15, after EPA did not grant E15 the same Reid Vapor Pressure waiver as E10. By leveling the regulatory playing field with year-round sales, retailers be able to offer this lower cost fuel option to consumers all year.
Demand impact
As farmers struggle with lower commodity prices, they'll take any demand driving news as good news.  
"Year-round sales of E15 will provide a needed boost to the ethanol industry, and give corn farmers access to a broader segment of the domestic fuels market at a time when they are struggling with depressed commodity prices, adverse weather conditions, and an ongoing trade war," said Peterson. 
Once the restrictions are removed, E15 sales are projected to increase as current E15 retailers can offer the fuel year-round and new retailers will move forward to make E15 available at more locations. "Over time, E15 could add nearly 7 billion gal. of new ethanol demand, which would use 2 billion bu. of additional corn per year," Monte Shaw, executive director of the Iowa Renewable Fuels Assn., said.
Kelly Nieuwenhuis, a farmer from northeast Iowa and the Iowa Corn Promotion Board director, said 95% of his corn is sold to ethanol plants. He said the potential for 2 billion bu. of additional demand won't come overnight, but with time and growth, he's excited about that potential.
Chad Hart, Iowa State University agricultural economist, said in the short-term it may only offer a 100-200 million bushel boost in demand.
About the Author(s)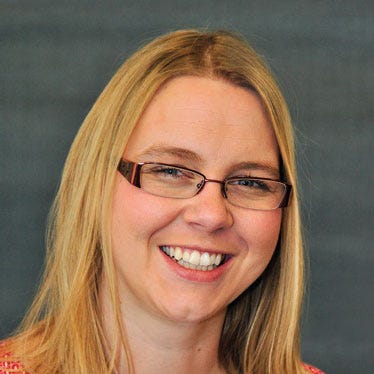 Policy editor, Farm Futures
Jacqui Fatka grew up on a diversified livestock and grain farm in southwest Iowa and graduated from Iowa State University with a bachelor's degree in journalism and mass communications, with a minor in agriculture education, in 2003. She's been writing for agricultural audiences ever since. In college, she interned with Wallaces Farmer and cultivated her love of ag policy during an internship with the Iowa Pork Producers Association, working in Sen. Chuck Grassley's Capitol Hill press office. In 2003, she started full time for Farm Progress companies' state and regional publications as the e-content editor, and became Farm Futures' policy editor in 2004. A few years later, she began covering grain and biofuels markets for the weekly newspaper Feedstuffs. As the current policy editor for Farm Progress, she covers the ongoing developments in ag policy, trade, regulations and court rulings. Fatka also serves as the interim executive secretary-treasurer for the North American Agricultural Journalists. She lives on a small acreage in central Ohio with her husband and three children.
Subscribe to receive top agriculture news
Be informed daily with these free e-newsletters
You May Also Like
---