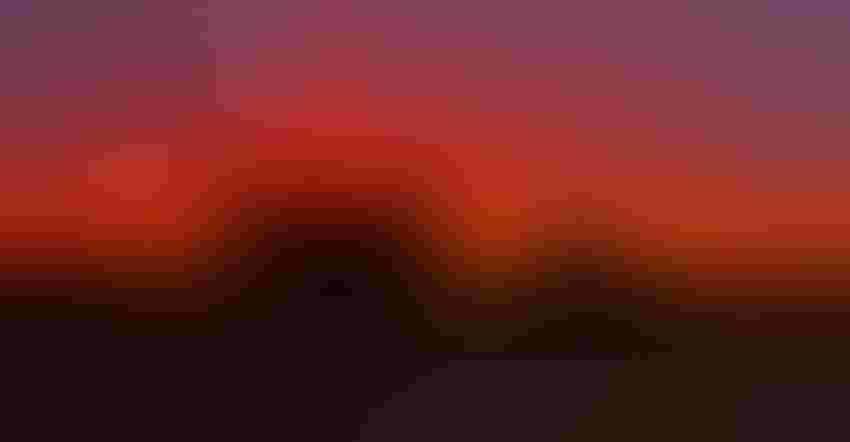 Operating farm equipment is a little like driving; you can study the manuals and watch YouTube videos for months, but nothing compares to climbing up in the tractor and hitting the open field.
This is my 6th harvest operating the combine. No, this story is not about me trying to figure out how to run an efficient harvest. This story is about my boyfriend, a now city boy whose grandparents farmed in Southeast Missouri. The farm is still in his family, and he goes there now to mow, work on old tractors, and deer hunt. Chris has been begging to help this harvest, and I figured Saturday would be the day. We were short a grain cart driver and this city boy was our last resort.  
On Friday night, he was giddy as a child on Christmas Eve. He asked about the tractor model, and then spent the rest of the night watching YouTube videos on John Deere 8295R tractors. He showed up at my house on Saturday morning bright and early wearing a flannel shirt and Durango boots. He looked the part, but I wondered if a) he would knock over semi stacks with the auger or b) get bored. Neither happened.
Despite having the tractor in granny low all day, I admire the caution and maturity he used with such large machinery.
Discovering air conditioning
I do have one good story related to new tractor technology. By mid-day, he had those flannel shirt sleeves rolled up and I wondered why he had the windows open. He radioed and said, "Did you know the snowflake button meant air conditioning? I could cook a pot roast in here until I found that button!" Apparently, he was in a hot tractor cab with no air for a few hours until he figured out that newer tractors have air conditioning. That's my bad for assuming he knew that tractors have temperature control.
Despite a few minor hiccups, we now have a backup grain cart driver. Several things happened right: he thoroughly researched the job, we spent time with on-the-job training, and he had a learning attitude throughout the day. The best part is he was free labor and still paid for my supper that night!
I usual call him to complain about things, but how would I complain to him if he was our grain cart driver? Luckily, he received an A for the day.
The opinions of the author are not necessarily those of Farm Futures or Farm Progress.
Subscribe to receive top agriculture news
Be informed daily with these free e-newsletters
You May Also Like
---