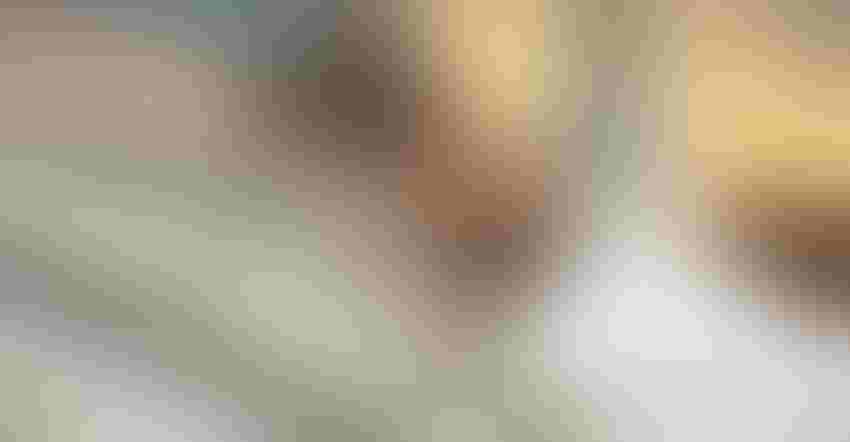 IN TIME OF NEED: Proposed cuts in the 2018 Farm Bill are coming on the heels of a five-year farm price slump.
Ulrik; valio84sl/Thinkstock
By Gary Wertish
Agriculture has never been an easy job. Farmers get up every day and take a gamble on something, be it the weather, weeds and pests, or the market prices for their products.
The five-year farm price slump has made the job harder. Breaking even is nearly impossible for many family farmers in the United States. The disputes over trade policy and the Renewable Fuels Standard create uncertainty and anxiety — not to mention lower prices in the commodity marketplace.
Along with these two topics, the renewal of the farm bill needs to be a big part of agricultural advocacy as well. It provides family farmers and rural Americans with a safety net. It's the most influential piece of legislation for rural America. And it must be funded to meet the needs of our family farmers and rural residents, not to satisfy budget cuts.
The 2014 Farm Bill was written in a time of relative prosperity for agriculture. It didn't take long for that to change dramatically. According to the USDA Economic Research Service, net farm income, per farm, has decreased by 52% in the last five years and is projected to be -$1,316 in 2018.
Despite agriculture's time of need, the budget set forth for the 2018 Farm Bill is no bigger than that of the 2014 bill.
Congress and the Trump administration have made no significant moves to increase the funds available for agricultural programs. In fact, President Donald Trump's budget proposal in February cut 16% of USDA's discretionary spending. All this while farm bill spending takes up less than 2% of federal spending presently. And the recently released House farm bill, H.R. 2, falls short of providing a safety net that would improve circumstances for family farmers.
The farm bill safety net is meant to help producers stay on the farm when times are tough. This includes access to credit, crop insurance and risk management programs such as the Price Loss Coverage (PLC) and Agricultural Risk Coverage (ARC) programs. Farmers Union supports the increase of reference prices for PLC, along with payment limitations on this program to ensure payments go to family farmers who need them most.
Program impact problematic
Making cuts to the farm bill and USDA would mean farmers have less access to the Farm Service Agency and Natural Resources Conservation Service, as these agencies would have less funding available. There are also incentive-based conservation programs farmers use — beginning farmer credit programs, funding for specialty crops, organic programs and many more — that would be harmed.
For example, the Environmental Quality Incentives Program (EQIP) and Conservation Stewardship Program (CSP) are widely used in Minnesota and assist farmers with conservation planning. The Rural Energy for America Program (REAP) grants and loans help farmers and rural businesses increase their sustainability by producing renewable energy for themselves with sources like wind, solar, biomass and geothermal. They are also used for energy efficiency upgrades on existing systems. However, the House farm bill draft eliminates CSP by merging it with EQIP and eliminates mandatory funding for REAP.
Farm and rural programs like these only take up about 20% of the funding in the farm bill. The rest is spent on nutrition programs, including the Supplemental Nutrition Assistance Program (formerly known as food stamps). SNAP is important for rural and urban residents alike to get a "hand up" when life circumstances go wrong. Along with SNAP, the nutrition section of the farm bill contains provisions to help kids get assistance for paying for breakfast and lunch at school, making it easier for them to get healthy food when money is tight at home.
It makes no sense to cut funding from farm, nutrition and rural programs during this economic crisis.
Both the House and Senate agriculture committees have said they felt cash-strapped in being able to write a good farm bill. This is not healthy for our farmers, our rural residents and our country's food system. It's unfathomable why Congress would go forward so boldly with the Tax Cuts and Jobs Act, which adds $1.5 trillion to the federal deficit, yet is unwilling to make the same kind of investment in the farm bill.
Agriculture is facing crises from all sides: low prices, high input costs, a possible trade war, an attack on the RFS.
Family farmers and rural residents are counting on elected officials to work together on a farm bill that truly meets their needs.
Wertish is president of Minnesota Farmers Union.
Subscribe to receive top agriculture news
Be informed daily with these free e-newsletters
You May Also Like
---