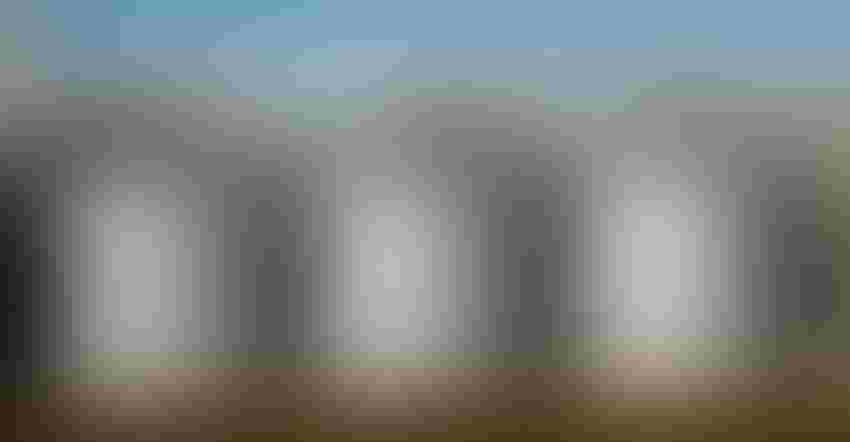 World Trade Organization Director-General Roberto Azevêdo is calling on member nations to reflect and avoid escalation of new, unilateral trade barriers.
"In light of recent announcements on trade policy measures, it is clear that we now see a much higher and real risk of triggering an escalation of trade barriers across the globe," Azevêdo said March 5. "We cannot ignore this risk and I urge all parties to consider and reflect on this situation very carefully. Once we start down this path, it will be very difficult to reverse direction. An eye for an eye will leave us all blind and the world in deep recession. We must make every effort to avoid the fall of the first dominoes. There is still time." 
Source: World Trade Organization
Here's a look back at President Trump's proposal to put a tariff on steel and aluminum. 
On March 1, Trump announced he will slap tariffs on steel and aluminum imports to protect national security. The tariffs of 25% on steel and 10% on aluminum will be in place for "a long period of time." – Farm Futures
Wheat growers responded immediately, issuing a press release warning of serious potential consequences for agriculture should the tariffs be put into place. – Farm Futures
Soybean farmers, though, gave Trump the benefit of the doubt. ASA president John Heissdorfer told Mike Wilson that he supports Trump. "He's done several things that loosened regulations that will help us. But the tariffs? We need to see this through before we react." – Farm Futures
Trump is invoking a seldom-used clause of an 1962 law that gives the president the authority to curb imports if they undermine national security. A trade expert at the Peterson Institute of International Economics says other governments might impose their own barriers. – Farm Futures
Markets around the world were shaken by the announcement, but Trump says he intends to make the tariffs official this week. – CNN Money
Trump has refused to back down from his tariffs, saying U.S. "has been ripped off by virtually every country in the world, whether it's friend or enemy," on trade. – The Hill
Trump's tariff announcement landed squarely in the middle of the seventh round of NAFTA talks. Canada threatened to fire back and Mexico plans to do the same. – Farm Futures
Trump said the U.S. won't lower tariffs on steel and aluminum from Mexico and Canada unless the two countries agree to a revamped NAFTA that's fair to the U.S. – Farm Futures
The tariff could hit the energy sector especially hard, raising the cost to build pipelines. - cnbc
Republican lawmakers are pushing back on Trump's decision to impose tariffs on imported steel and aluminum. – Vox.com
Trump's move to impose tariffs sparked a sell-off in stocks. – USA Today
But Trump is confident that even if his actions spark a trade war, it will be easy to win. - CNBC
Subscribe to receive top agriculture news
Be informed daily with these free e-newsletters
You May Also Like
---