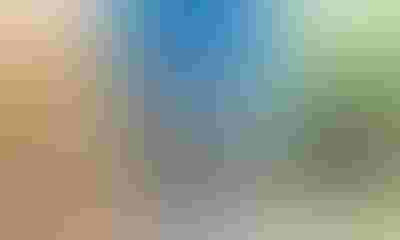 Need a quick catch up on the news? Here are seven agricultural stories you might have missed this week.
1. Growers plan to plant another record soybean crop, according to the Farm Futures survey released this morning. Producers responding to the survey say they intend to plant nearly 89 million acres of soybeans, a record high. – Farm Futures
2. Federal Judge Leonard Strand dismissed all claims against three northwest Iowa drainage districts. The suit was filed by the Des Moines Water Works in 2015 claiming tile drainage systems in farm fields are responsible for funneling high levels of nitrates into the Raccoon River, the source of drinking water for 500,000 central Iowa residents. The utility is reviewing its options. - Wallaces Farmer 
3. The Senate Agriculture Committee held a hearing March 23 on the nomination of former Georgia Gov. Sonny Perdue to be the next secretary of agriculture. The hearing was friendly, with Perdue being asked to commit to working on agricultural trade, supporting dairy farmers and working on immigration. – Farm Futures
4. Immigration officers have become more active in detaining people in the country without authorization, most recently arresting five apple pickers in western New York. Three undocumented immigrant dairy workers were arrested in Vermont and ICE agents stopped two buses of Latino farm workers on their way to work in Oregon. – Business Insider 
5. Dairy farmers filed suit in 2009, alleging that DairyAmerica and its affiliate California Dairies have been actively misleading U.S. regulators about the price they charge for nonfat dry milk. Farmers claim this boosted cooperative profits at the expense of dairy farmers. – Farm Futures 
6. Researchers at Carnegie Mellon University's Robotics Institute believe that sensors, artificial intelligence and robots hold the answer to growing more food. - Forbes
7. USDA's Food Safety and Inspection Service has announced additional testing of raw beef and ready-to-eat products coming to the United States from Brazil. – Farm Futures
And your bonus: An update on bird flu in the United States.
The bird flu virus has struck the United States for four years in a row, with more than 40 million chickens and turkeys dying or being euthanized as a result. – Farm Futures
A case of low pathogenic avian influenza has been detected in a commercial poultry flock in western Kentucky. – Farm Futures
Low pathogenic avian influenza was confirmed at a commercial breeding operation in Pickens County, Alabama, and a backyard flock in Madison County, Alabama. – Farm Futures
Subscribe to receive top agriculture news
Be informed daily with these free e-newsletters
You May Also Like
---