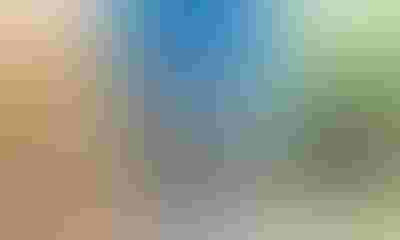 Need a quick catch up on the news? Here are seven agricultural stories you might have missed this week.
1. Farming is one of America's most dangerous professions, with 22 of every 100,000 farmers dying in a work-related accident. Farmers are twice as likely to die on the job as police officers. – Politico 
2. The Grain Inspection, Packers and Stockyards Administration is delaying USDA's proposed changes to the Packers and Stockyards Act of 1921. The Farmer Fair Practices Rules included an interim rule and two proposed rules. Public comment is again being sought, with commenters asked to weigh in on the fate of the interim rule through June 10. – Farm Futures
3. Walker proposes to eliminate the coordinator position and 15-member advisory council of Wisconsin's Farm to School program. The cut would save less than $133,000. The office was created in 2009 to improve children's nutrition and knowledge of agriculture. – Star Tribune 
4. The cost of prepare a Spring Picnic meal dropped 6% from 2017 to 2016, according to American Farm Bureau Federation's Spring Picnic Marketbasket Survey released this week. The survey, conducted in March by 117 volunteer shoppers in 31 states, found the total cost of 16 items that can be used to prepare one or more meals at $50.03, down $3.25 from last year. – Farm Futures
5. U.S. weather forecasters released their April outlook this week and say the probability for an El Nino event in the July through September period is just under 50%, while the probability in the August through October period is 50%. – Farm Futures
6. Demand for Iowa farmland remains strong, but there isn't much land being offered for sale. More outside investors are getting back into the market. Iowa's farmland value has increased nearly 1% in the last six months. – Wallace's Farmer
7. In its weekly Crop Progress report on Monday, USDA reported the nation's corn crop is 3% planted, with corn planting in Texas 59% done, compared with 45% a year ago and the 50% average. USDA on Tuesday raised soybean ending stocks by 10 million bushels to 445 million bushels and left corn ending stocks unchanged. It raised the size of the corn and soybean crops in Argentina and Brazil. – Farm Futures 
And your bonus, Canada's dairy import actions are causing economic injury for dairy producers.
Starting May 1, Grassland Dairy Products will no longer buy milk from 75 Wisconsin dairy farm families. Grassland Dairy is located in Clark County, Wisconsin, and it buys milk from more than 600 dairy farms and primarily makes butter. – Wisconsin Agriculturist

Dairy industry groups have called upon the Trump administration to tell Canadian Prime Minister Justin Trudeau to halt the new pricing policy and restore imports of U.S. dairy products. – Farm Futures
Subscribe to receive top agriculture news
Be informed daily with these free e-newsletters
You May Also Like
---