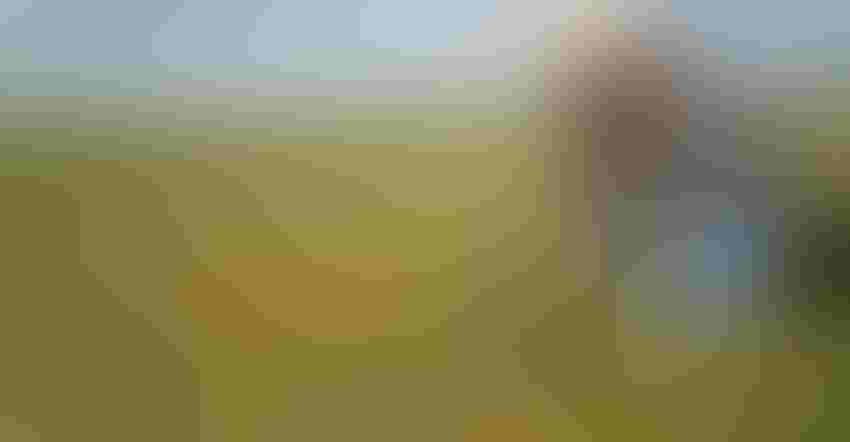 HOLISTIC VIEW: Making changes on how one thing — such as grazing — is managed on a farm or ranch will affect the whole system.
Lon Tonneson
South Dakota's 2019 Holistic Management Roadshow was packed with ideas on how to apply a systems approach to better manage ranch resources. Some of the key suggestions from Roland Kroos and Patrick Toomey, instructors with Crossroads Ranch Management, Bozeman, Mont., included:
1. Address your weakest link. Ask what you do not like doing, or what is the weakest link in the operation, then make changes to better your quality of life. Kroos said he worked with one producer who doubled his stocking rate, and the grazing plan was going well. But he went bankrupt.
Why? The producer was losing money before he doubled the stocking rates and just couldn't catch up financially. He had not addressed his weakest link.
"You have to practice and look at the whole operation. Grazing is great, and you can do many things, but it [grazing] won't fix existing issues," Kroos said. "Are you going to rearrange chairs on the Titanic or are you going to get rid of what's pulling it down? You may need to swallow your pride and make hard choices. Be willing to make changes. You must look at financial numbers. If you do that, you can make some profound improvements."
2. Use livestock to promote soil health. Microbes and earthworms can't jump, so you need to trample and bring up plant material that's not grazed down to soil and feed it. Livestock impact via hoof action, manure, urine and even saliva on the land is important for several reasons — returning plant material to the soil surface feeds the soil, dents the sealed surface and presses seeds into the soil.
Case in point, early in his career Kroos was part of the team tasked with trying to re-establish vegetation on Mount St. Helens after it erupted. Forty million dollars and 10 years later, there was still very little vegetation growing. Why? Kroos said the soil health hadn't been restored.
"We would have been better to shred $40 million and put it out there — or leave the dollar bills and have gotten some human traffic on the soil to break up the ground," Kroos said.
Experiment with hoof action yourself. "I challenge you this summer to take 300 cows on 10 acres. That's 30,000 pounds. Maybe leave them there one to three days depending on the feed available. Then rest that area and see what happens," Kroos said.
In his experience, areas that are grazed for a short duration with high density tend to recover with plants that are much more vigorous. If you try this on short grass, haul two or three bales out there to get extra time to allow the cattle to break the land up, he added.
But, he cautioned, "If you denude the soil and see black, you are holding the livestock there too long. Leaving some plant material is important."
3. Avoid over resting your grass. Resting grass is a tool, but over rest is a misuse of that tool. Over rest is what kills your pasture.
Usually, a pasture will require 45 to 90 days of rest for adequate regrowth, depending on the temperature and moisture.
4. Consider when you decide to begin calving. Calving in February in the Northern Plains is your choice. You don't have to do it. If you shift calving from February to late April or early May, you can cut feed bills in half. Animal health costs also go down.
"If you are planting crops and calving in April or May, you may need to hire some day labor, but it is likely cheaper than what you save in feeding hay," Kroos said.
5. Cross fencing pays. "Would you rather use one pasture for 25 days and end up moving the cattle at 20 days because you think the grass is gone?" Toomey asked "Or, could you take that same pasture and cross fence it into six smaller units, so the livestock are moving to fresh grass every five days and you get an extra five days of grazing?"
Cross fencing is extra labor, but he's seen many producers get extra grazing days out of it.
6. Consider every tool at your disposal. Which tool is better, a screwdriver or a hammer? Think about how restrictive it would be if you could only use one or the other. Would you want to hammer in a screw?
Instead, holistic thinkers look at a toolbox full of tools and then determine which might work best for the job. On a ranch, some of the tools might be planned grazing, prescribed burning and new cattle genetics.
"Holistic management is not about conventional, it's about thinking different," Toomey said.
"You've got to plan your profit," Kroos added.
Gordon writes from Whitewood, S.D.
Subscribe to receive top agriculture news
Be informed daily with these free e-newsletters
You May Also Like
---