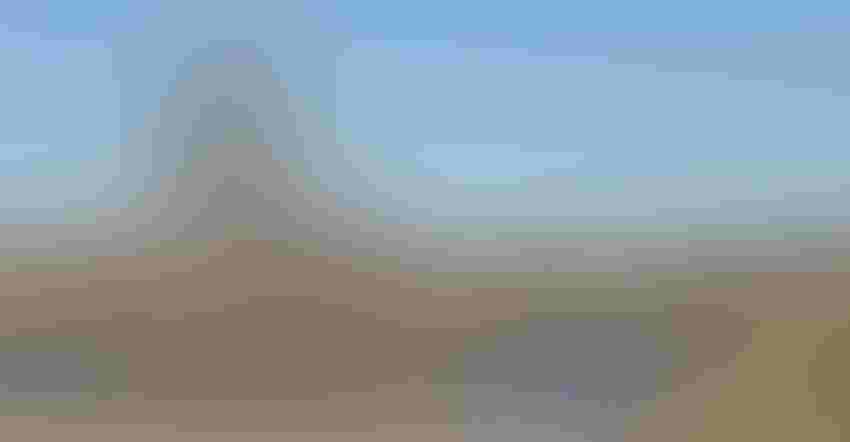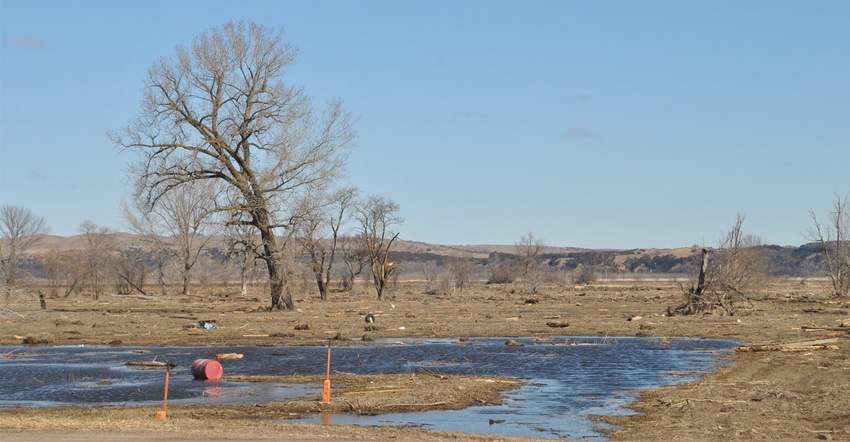 FLOOD REMNANTS: Debris from area farms and businesses was strung out along the Niobrara River and the Missouri River (pictured) east of Niobrara, Neb., after the water receded from last spring's flooding.
No one who lived through the massive flooding of 2019 in the Midwest and Great Plains states will soon forget the events. The scars of the extremes that came together at that time still are quite visible. The mental scars will remain for a long time.
In many ways, the flooding was a "farmers' flood," because of the massive damage done to farmland, farms and ranches, and infrastructure crucial to agriculture — including bridges and roads. As a microcosm snapshot of the disaster, at one point in mid-March, more than one-third of all state highways in Nebraska were closed because of a blizzard in the west and flooding in the east.
That number doesn't include the hundreds of miles of county roads and scores of county-maintained bridges that also were out of commission, with many remaining under construction and repair more than a year later. Total losses because of the flooding across the country tally into the billions of dollars.
What have we learned about ourselves since those floods, and how can we prepare ourselves for another similar event? These are questions that University of Nebraska Extension educators have been trying to answer over the past year.
Nebraska Extension educator Megan Taylor talked about disaster preparedness to participants in a recent crop production clinic in Norfolk, Neb. Among the difficult challenges through the flooding events, she focused on a couple of things farmers and ranchers could do to help them prepare for similar disasters.
She suggested placing important documents and contact information in a disaster-proof container. "The container needs to be waterproof and able to withstand weather," Taylor said. "A PVC pipe with caps on each end is a good option."
She said the container should include basic information about the farm. "The most important information is emergency contact," she explained. "The farmer's name and phone number should be included, along with the name and phone number of another contact as well. If there are hazardous materials or other dangers present in the event of a fire, flood or other disaster, provide that information as well."
These pieces of information can help emergency responders to be safe, or at least reduce risk, depending on the operation.
"Placement can vary, but you should place this container and its information somewhere that it is accessible in the event of an emergency, possibly on the backside of the farm entrance sign or post leading to the operation," she said. "This is primarily for confined feeding operations, or if you have chemical storage that could be threatened in a natural disaster or fire."
However, almost every farm operation would benefit from having this information readily available if disaster strikes.
Secondly, Taylor noted that responders and those trying to deliver supplies and feed to farms during the floods often had a difficult time finding farm and ranch locations.
"This was mostly for emergency hay drops, feed delivery from donors and hay delivery from donors," she said. "Being able to provide the National Guard, emergency manager and donation drivers with correct information, like GPS coordinates, is crucial to timely delivery."
Many of those helping deliver were not from that location, plus many roads, bridges and major highways were impassable during the height of the floods — making county road use more important.
"Having GPS coordinates or the address of the field, the farm and the house was important," Taylor said. "The biggest issue was having the address of the fields correct. Many farmers have home addresses memorized, but we do not have every field and pasture address."
Farmers can help first responders by giving the GPS coordinates and talking them through the route, she added. "With many of the roads impassable, finding a route can be incredibly difficult, so being able to describe multiple ways to access your farm is important," she said.
For more information on disaster preparedness, contact Taylor at [email protected].
About the Author(s)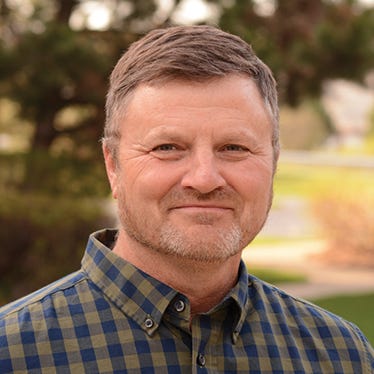 Curt Arens began writing about Nebraska's farm families when he was in high school. Before joining Farm Progress as a field editor in April 2010, he had worked as a freelance farm writer for 27 years, first for newspapers and then for farm magazines, including Nebraska Farmer.
His real full-time career, however, during that same period was farming his family's fourth generation land in northeast Nebraska. He also operated his Christmas tree farm and grew black oil sunflowers for wild birdseed. Curt continues to raise corn, soybeans and alfalfa and runs a cow-calf herd.
Curt and his wife Donna have four children, Lauren, Taylor, Zachary and Benjamin. They are active in their church and St. Rose School in Crofton, where Donna teaches and their children attend classes.
Previously, the 1986 University of Nebraska animal science graduate wrote a weekly rural life column, developed a farm radio program and wrote books about farm direct marketing and farmers markets. He received media honors from the Nebraska Forest Service, Center for Rural Affairs and Northeast Nebraska Experimental Farm Association.
He wrote about the spiritual side of farming in his 2008 book, "Down to Earth: Celebrating a Blessed Life on the Land," garnering a Catholic Press Association award.
Subscribe to receive top agriculture news
Be informed daily with these free e-newsletters
You May Also Like
---