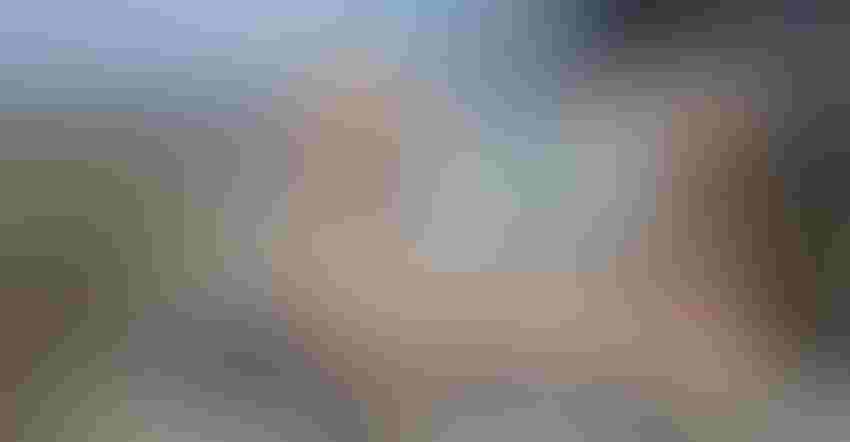 LONG WAY HOME: After running into roadblocks at every eastbound route, I decided to backtrack and take the interstate home — turning a two-and-a-half-hour trip into a four-hour one.
The route usually is simple enough — take Highway 34 east for two and a half hours to get home. However, in March, during the historic flooding in Nebraska and Iowa, that task wasn't so simple.
After picking up the keys to a new place in Omaha, Neb., and getting some photos of recent flooding in Burt and Washington counties, I was planning to make the trek home to southwest Iowa. My grandpa Leo had passed away — still as witty as ever at 84 — and I wanted to be there for emotional support for my grandma and the rest of my family.
However, that trip I've made so many times before, simply taking Highway 34 from Lincoln, Neb., all the way to Union County, Iowa, wouldn't be so easy this time.
Floodwaters blocked almost all of 34 — including the entire town of Plattsmouth, Neb., and a large stretch of highway west of Glenwood, Iowa. So, a detour was in order — but it turned out to be a longer detour than I intended.
After circling around to 34 on Interstate 29 from Omaha, joining a southbound caravan on Highway 275 proved to be nothing more than a waste of gasoline, with Highway 2 east barricaded off.
A drive down a paved road in Fremont County, Iowa, revealed the problem — the East Nishnabotna River had become a lake, and the road was virtually impassable in southwest Iowa.
So, a trip that usually takes two and a half hours turned into a nearly four-hour trip. Still, it was a trip that had to be made — and a minor inconvenience compared with the devastation felt by farmers, ranchers and rural communities along the Missouri, Platte, Niobrara and other rivers in Nebraska.
You don't have to experience it for yourself to relate. A look at social media posts in early March has painted a clear picture of the extent of the damage — entire towns underwater, roads destroyed, fields flooded, and people and cattle stranded.
But what's also captured viewers' attention is the resiliency of folks in Nebraska, and their willingness to pitch in during times of need — whether it's donating supplies (water, hay, feed, fencing), delivering supplies or helping sandbag.
It's also important to point out that Nebraskans, like farmers, are resilient. I've interviewed several farmers over the course of the flood, and a common thread repeated by each was: "I consider myself lucky," and "Someone else is worse off than me."
Gov. Pete Ricketts has called this the most widespread disaster in Nebraska's history, and it's not hard to see why. But he's also touted the "spirit of Nebraska" as being a key component on the road to recovery.
That road may be a long one, with damage to infrastructure, businesses, livestock facilities, crop fields and homes, but if we've learned anything from disasters in years' past, it's that those in agriculture — and everyone in Nebraska — are more than capable of pulling through.
About the Author(s) Tyler Harris is the editor for Wallaces Farmer. He started at Farm Progress as a field editor, covering Missouri, Kansas and Iowa. Before joining Farm Progress, Tyler got his feet wet covering agriculture and rural issues while attending the University of Iowa, taking any chance he could to get outside the city limits and get on to the farm. This included working for Kalona News, south of Iowa City in the town of Kalona, followed by an internship at Wallaces Farmer in Des Moines after graduation.
Coming from a farm family in southwest Iowa, Tyler is largely interested in how issues impact people at the producer level. True to the reason he started reporting, he loves getting out of town and meeting with producers on the farm, which also gives him a firsthand look at how agriculture and urban interact.
Subscribe to receive top agriculture news
Be informed daily with these free e-newsletters
You May Also Like
---