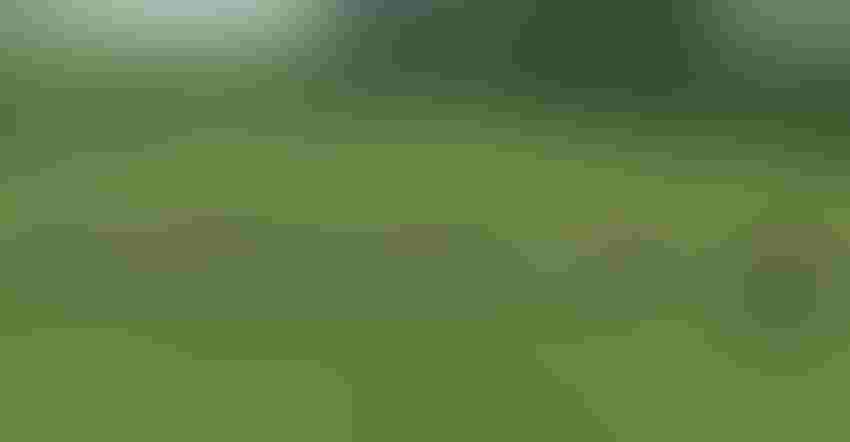 WINNING DAIRY: Cows graze in the pasture at Aires Hill Farm, the 2018 Vermont Dairy Farm of the Year.
Editor's Note: This is the second in a series of stories on the New England Green Pastures Program winners. They will all be honored at the upcoming Big E next month.
By Lisa Halvorsen
When Franklin Thompson began milking cows in 1826 on a 130-acre parcel of land abutting the Canadian border, little did he know that seven generations later his Berkshire farm would still be operational and thriving.
Aires Hill Farm is the 2018 Vermont Dairy Farm of the Year. The owners of the farm will be honored during Big E as part of the New England Green Pastures Program, which honors dairy farms in each New England state.
Aires Hill Farm is a 400-head Holstein operation on 550 acres of owned and rented land. Karie Thompson Atherton, 37, is the primary manager and part owner, responsible for making all the day-to-day decisions. She took over in August 2014 when her father, Edward Orlyn Thompson, and uncle James Bryan (Bernie) Thompson decided to retire. She was eight months pregnant with her daughter Maggie at the time.
"It was a now-or-never decision," Atherton recalls. "It was a big decision whether to sell or not, but I was unwilling to see the farm end."
FAMILY FARM: Bernie Thompson and Edward Thompson have retired from farming, making way for Karie Thompson Atherton to take over Aires Hill Farm.
The judging committee, comprised of past Vermont Dairy Farm of the Year winners, looked at production records, conservation practices and other criteria, in addition to farm visits and interviews with the top four finalists.
Other finalists for the award were Harrison's Homegrown Organic Dairy in Addison; Paul-Lin Dairy in East Fairfield; and Skyline Holsteins in Derby.
"Judges were equally impressed with the passion of all of these farms for dairying, innovations in marketing and forward thinking," says Tony Kitsos, UVM Extension educator.
Atherton currently milks 195 cows twice a day in a double-10 parallel milking parlor. The average daily production per cow is 77 pounds with 3.5% butterfat and 3% protein.
"This is down from last year when cows were averaging 82 to 84 pounds with 4.1% butterfat," Atherton says. "In 2016, conditions were perfect. The crops did well, the cows cruised with no problems. You never want to see a drop in production, but given the current milk prices, it's not been feasible this year to increase the grain ration."
Despite the challenge of maintaining a high-producing herd, the farm, which ships its milk to the St. Albans Cooperative Creamery, has a reputation for consistently producing high-quality milk.   
According to Amy Maxham, the co-op field representative who nominated the farm: "Aires Hill Farm has been with St. Albans Cooperative since 1986 and has shipped high-quality milk for 32 consecutive years. The farm has had an average somatic cell count of less than 100,000 to 120,000 at least since 2013. In 2016 they received an award from St. Albans Co-op for platinum quality milk, and for having two inspection scores of 100."

FORAGE FEED: Cows are fed a 60 to 40 forage-to-concentrate ratio of TMR along with bypass fat to help improve body condition.
Atherton attributes open communication with her employees and service providers as one of the keys to the farm's success, but she acknowledges that she wouldn't be where she is today if not for her parents and uncle.
"I really owe everything to them for the opportunity to farm. I wouldn't be here if it wasn't for them. They built this operation. I'm just riding their coattails," she says.
Atherton also believes that attention to cow comfort and getting calves off to a healthy start are critical to a successful dairy operation.
She has replaced all the mats in the free-stall barn, a move that has led to better cow comfort and has boosted milk production. She also added grooved cement floors in the barn and milking parlor to minimize risk of cow injuries. In addition, the farm has had a closed herd for the past 14 years, a decision that has reduced incidence of bringing diseases in from other herds and contributed to better overall calf health.
"We raise about 100 heifer calves a year, starting them off with a gallon of colostrum," she says. "As soon as we collect the colostrum, we test it with a refractometer. If the immunoglobulin is 22 or higher, it's good, and it goes into a colostrum storage bag and then in the freezer right away. It's an added expense to feed with the bags, but it's worth it. We don't need to handle the milk every time, so it's more sterile. Each newborn is put in a warming box with a light for 24 hours and also gets a calf jacket."
Heifers are bred to freshen at 23 months with a calving interval of 12.8 months. Sexed semen is used on first service to virgin heifers to keep the heifer replacement rate higher.
The farm grows all its own forages, supplementing with purchased grain, including 250 acres of grass, yielding 4 to 6 tons of dry matter per acre, and 130 acres of corn yielding 18 to 19 tons of silage per acre. Cows are fed a 60 to 40 forage-to-concentrate ratio of TMR along with bypass fat to help improve body condition.
The farm also uses rotational grazing for dry cows to help reduce feeding costs.
"We have four paddocks and rotate every two days, giving each paddock six days of rest for the grass to grow," she says.
Earlier this year, Aires Hill Farm received a matching $40,000 grant from the Vermont Housing and Conservation Board to purchase rumination collars to help monitor the cows' activity.
COW CARE: Karie Thompson Atherton looks over a cow with a ruminating collar.
"These alert me if something's off about a cow," she says. "They pick up on more fresh cow problems, letting me know if a cow is in heat or requires attention."
Although she only began using these in late June, she has already seen promising results and expects to see a payback in three years. She will implement the second phase of her grant, a cow identification system in the milking parlor, in the future.
"Exiting generations of successful farms tend to manage well with what they have, holding off on investing in new technology unless there is a clear plan for someone to take over," Kitsos says. "They tend to have retirement at their forefront whereas the next generation has new farm improvements on their horizon. With Karie as the primary manager, the farm sees a clear path forward for investments in new technology."
Atherton is a former 4-H'er and is active in the St. Albans Co-op Young Cooperators, serving as its secretary. She also helps with the float for the Vermont Dairy Festival parade in Enosburg Falls each year.
Atherton also works with the Cold Hollow Career Center, offering students an opportunity to work on the farm to learn about dairying to determine if it is the right career choice for them.
She is active in farmer causes, including the Ben & Jerry's Caring Dairy program. It involves meeting and maintaining certain standards for animal care and welfare, cropping, grazing and environmental practices, as well as wages and work environment for employees.
As for the future, Atherton doesn't foresee any major changes.
"I have done three big projects in three years, so for now I plan to sit tight. We do need new corn bunkers," she says, adding that milk prices will need to be higher before she takes that step.
HILL HISTORY: Aires Hill Farm started in 1826 on a 130-acre parcel of land abutting the Canadian border.
In addition to the rumination collars, she has also purchased a tractor with front and back mowers, and she has installed two-strand high tensile fencing around the heifer pasture.
"Farms that will make it through these recent economically challenging times must have a passion for this business. Karie and her family have demonstrated this passion," Kitsos says. "She has continued to make smart and affordable investments in the operation through these tough times, making her poised and ready to reap benefits when things turn around."
Halvorsen is a freelance agriculture writer for University of Vermont Extension.
Subscribe to receive top agriculture news
Be informed daily with these free e-newsletters
You May Also Like
---