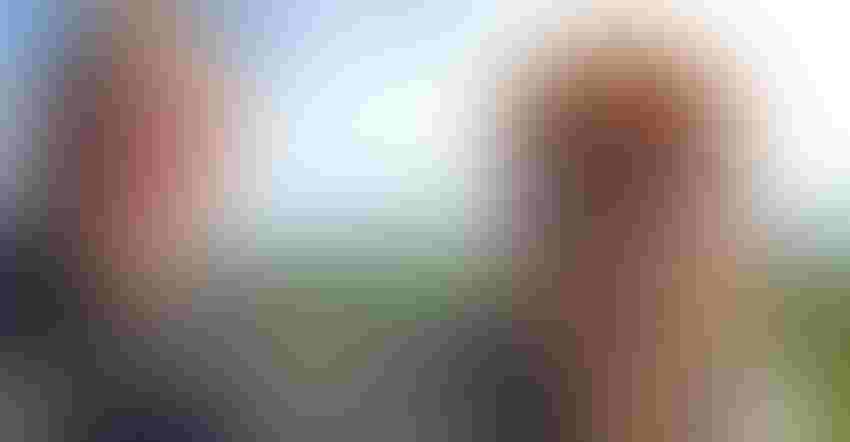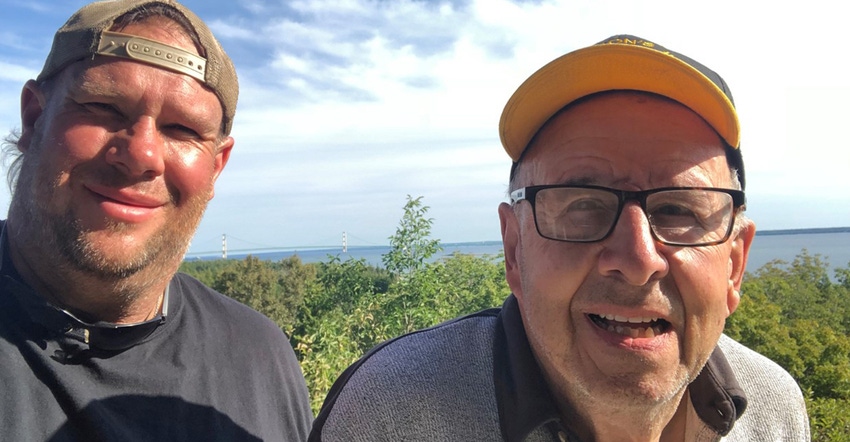 ALL SMILES: Jeff Gendron and his father, Richard, of Coleman, Wis., crossed the Mackinac Bridge on antique tractors on Sept. 7.
The word has gotten out. One day a year, it becomes legal to drive antique tractors over the 5-mile suspension bridge connecting Michigan's Upper and Lower Peninsulas. Each year, the tractors keep coming — and not just from Michigan.
The father-and-son team of Richard Gendron, 70, and Jeff Gendron, 40, of Coleman, Wis. — about 40 miles north of Green Bay — became part of that history the weekend after Labor Day. In total, 1,324 tractors with 275 buddy riders crossed the Mackinac Bridge.
The Gendrons trailered a 1956 John Deere 50 and a 1959 John Deere 530 400 miles from Wisconsin through Michigan's Upper Peninsula to get to Mackinaw City, where the tractors were staged prior to the 11th Annual Mackinac Bridge Antique Tractor Crossing, Sept. 7.
This duo had been to the crossing twice before as spectators. "My dad, who has Parkinson's disease, saw it on RFD-TV and always wanted to do it," says Jeff, who adds that they wanted to do it earlier, but logistics with borrowing a trailer and timing never allowed. "I said, to heck with it, and bought a trailer, joined the club in Kalamazoo [belonging to a Michigan tractor club is required], and put the plan in motion.
"When we were done with the ride, we went to the Lake Michigan overlook area where we met some folks from Seattle, Wash. They took our picture. I haven't seen my dad smile like that in 30 years."
BUCKET LIST: Crossing the Mackinac Bridge is something Richard Gendron has wanted to do for several years.
The attraction to antique tractors goes much deeper than bolts and belts, the Gendrons can attest, as their family has owned a blacksmith-shop-turned-tractor-dealership in Coleman since 1915.
Jeff drove the JD 50, which his grandpa, Alan Gendron, sold out of the dealership to a local farmer in 1956. "We were able to get it back in 1984 with a trade for a snowblower," Jeff says. "The previous owner took meticulous care of it, and it has only sat outside twice."
Richard drove the JD 530. "Three years ago the local Case [IH] dealer called us because he knew Dad was looking for a John Deere 530," Jeff says. "We went to look at it and had to have it. It was all painted when we got it, and all we had to do was repair one headlight."
Drivers came from Canada and 18 states: Michigan, Iowa, Connecticut, Maryland, Alabama, Louisana, Ohio, Indiana, Illinois, Nebraska, Wisconsin, California, Arizona, West Virginia, Virginia, Pennsylvania, Texas and North Dakota.
The event is organized and sponsored by Owosso Tractor Parts owner Bob Baumgras and his family. Pre-registration is required and there is a list of requirements for the event, which lasts all weekend and also includes tractor games and a showing and parade in St. Ignace. The event is capped at 1,500 tractors. For more information, visit mackinacbridgecrossing.com.
About the Author(s)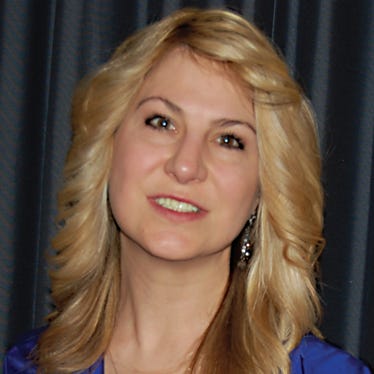 While Jennifer is not a farmer and did not grow up on a farm, "I think you'd be hard pressed to find someone with more appreciation for the people who grow our food and fiber, live the lifestyles and practice the morals that bind many farm families," she says.
Before taking over as editor of Michigan Farmer in 2003, she served three years as the manager of communications and development for the American Farmland Trust Central Great Lakes Regional Office in Michigan and as director of communications with Michigan Agri-Business Association. Previously, she was the communications manager at Michigan Farm Bureau's state headquarters. She also lists 10 years of experience at six different daily and weekly Michigan newspapers on her impressive resume.

Jennifer lives in St. Johns with her two daughters, Elizabeth, 19, and Emily 16.
Subscribe to receive top agriculture news
Be informed daily with these free e-newsletters
You May Also Like
---