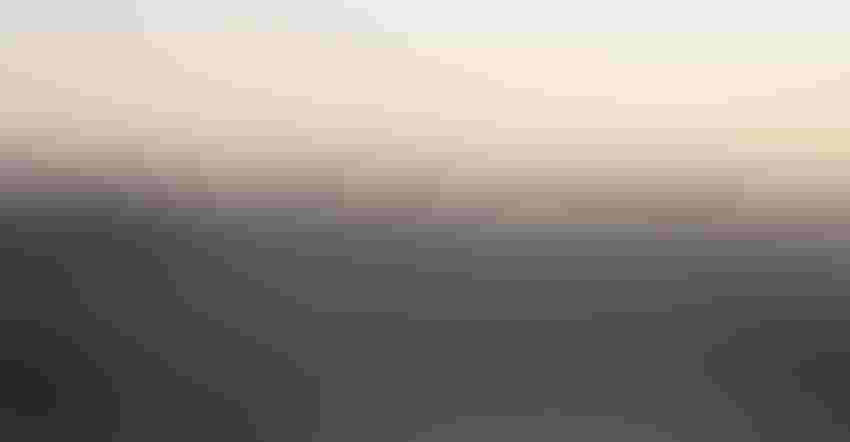 MASSIVE LOSSES: The massive Starbuck wildfire in Clark and Comanche counties left miles of blackened pastures, burned homes and smoldering hay sheds. Generous donors from 102 Kansas counties, 48 states, the District of Columbia, Canada and the Virgin Islands gave $2,751,233 to help ranchers recover.
Even as the ashes of last spring's record wildfires were still smoking, the Kansas Livestock Association put out a call asking for help for those who had lost livestock, hay supplies and, in some cases, even their homes.
Response was immediate. Truckloads of hay rolled into Kansas from as close as bordering counties and as far away as Indiana. They were followed in short order by truckloads of fencing supplies and vans full of FFA kids and adult volunteers arriving to help roll up crunchy barbed wire, clear the burned posts and put up new fences.
And then, when the most immediate needs were met, KLA and Farm Bureau both called for cash donations to help stricken families cover some of their losses. Again, people responded — generously.
In late July, the Kansas Livestock Foundation distributed $2,751,233 in wildfire relief funds to 165 Kansas ranchers. A special committee, including representatives from the Kansas Livestock Association and KLF, reviewed applications and determined how the funds were allocated.
Applicants for the funds lost about 4,500 head of livestock and nearly 2,000 miles of fence to wildfires. Livestock and fence losses reported by those applying totaled more than $20 million. The applicants had 365,000 acres burned by the fires, which were the worst in state history.
KLF leaders expressed their gratitude to those who donated to the wildfire relief fund. Nearly 3,900 generous contributors from 48 states, the District of Columbia, the Virgin Islands and Canada gave to the cause. In Kansas, donations were received from 102 counties.
"The Kansas Livestock Foundation, which is the charitable arm of KLA, was proud to play a part in connecting many kind, giving people from across the country with Kansas ranchers in need of support," says KLF Chairman Jaret Moyer, a cattleman from Emporia.
KLF was established in 1983 to operate solely and exclusively for charitable, scientific and educational purposes that advance the interests of the Kansas livestock industry. For more information about KLF, contact Ryan Higbie by calling the KLA office or emailing [email protected].   
Subscribe to receive top agriculture news
Be informed daily with these free e-newsletters
You May Also Like
---