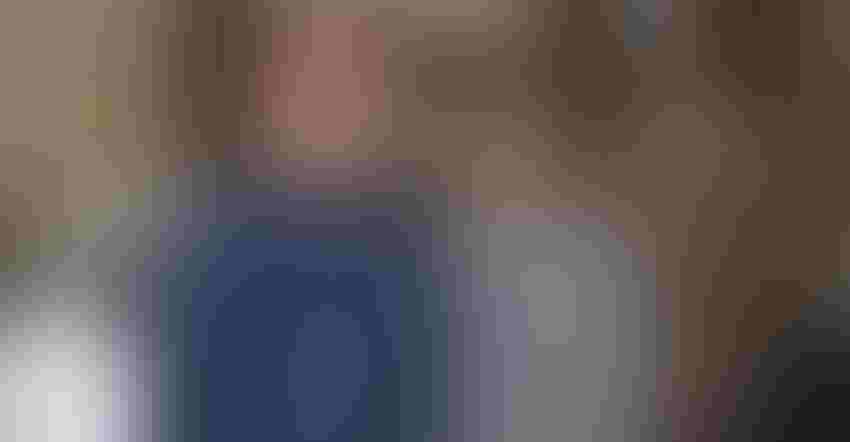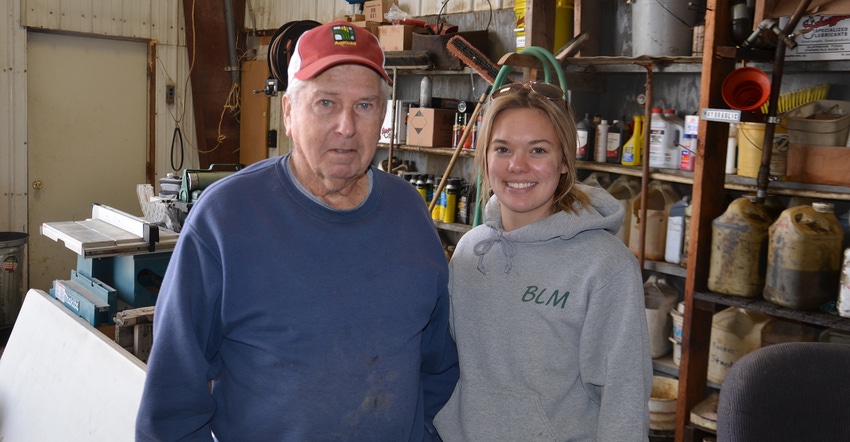 FROM GENERATION TO GENERATION: Harry Egnew and his great-granddaughter Ashton Egnew work side by side some days on the family farm.
Tom J. Bechman
William Fuller, a longtime friend and associate of Harry Egnew, provided valuable insight in the opening paragraph of his letter of support for Egnew's nomination as a Master Farmer. He was in a retail business that supplied inputs to Egnew Farms for many years. The Master Farmer award is sponsored by Indiana Prairie Farmer and the Purdue University College of Agriculture.
"In business as well as life, we come across individuals that you never forget," Fuller begins. "They make a profound impression on you, and you always think, "Wow, if I could only lead my life like him, I would consider myself to be a true success in all that I do, and would be liked by everyone."
Related: Harry sets pace at Egnew Farms
Later, Fuller says, "I always heard that Harry would start his day out very early, as many farmers do, but he would join other men at breakfast for Christian study, then go to the farm to do chores. … One thing I admired the most was that he never was upset if we couldn't get to him until late in the day, sometimes after dark, and he would always take a rest and tried never to work on Sunday."
Jess Bluck, account manager for Hutson, the local John Deere dealer, says this about Harry: "He is honest, hardworking, loyal and down to earth. He is a good steward of the land and is very agronomically minded. His animals are tended to in a very kind, humane fashion. [Harry] is very involved in the local community."
Wally Flynn, a farmer in the same community as Egnew, says: "Harry is a man of proven knowledge, skill and proficiency, which is the definition of a 'master.' And he is definitely a farmer. He loves and excels in his chosen livelihood, and he is well thought of and respected by his peers.
"Through his close relationship with the Lord, he is a great witness to others in this community. Harry is known to start very early some Mondays and work late some Saturday nights, but everything is parked on Sunday. That includes his car in the church parking lot every Sunday."
Kerry Graves is another farmer in Greene County, Ind. He expressed his admiration and support for Egnew as a Master Farmer, as well. "His commitment to faith, family and farming is well known in Greene County," Graves says. "His success in farming has hinged solely on his hard work and smart decision-making in adapting current farming practices as well as keeping up with the latest technology advances. He combines these things with conservation practices to benefit the land that he owns and rents."
Subscribe to receive top agriculture news
Be informed daily with these free e-newsletters
You May Also Like
---