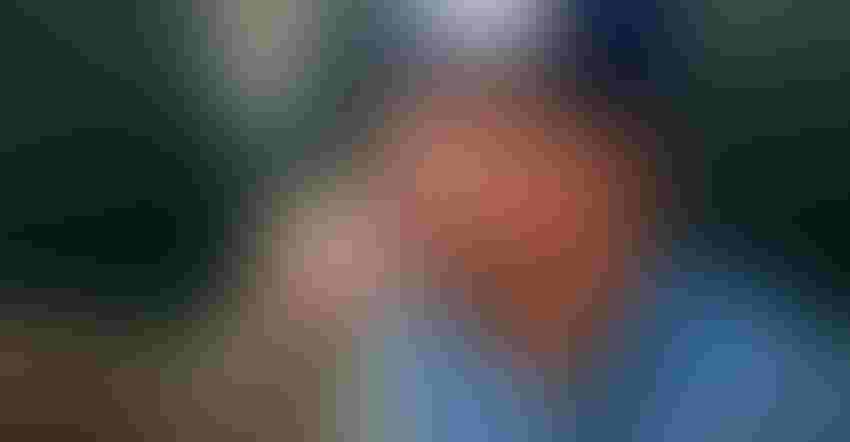 In the midst of the COVID-19 pandemic, farmers, ranchers, rural residents and people around the world cope with another issue: isolation.
Many states have implemented restrictions on gatherings of more than 10 people, and are encouraging social distancing as a means of delaying or stopping infections to prevent overloading health care facilities. While some farmers and ranchers already were dealing with stress and mental health issues with the downturn in the ag economy, social isolation adds another layer to this stress.
However, Susan Harris, University of Nebraska Extension educator for rural health, wellness and safety, says the term social distancing doesn't mean eliminating social connections.
"Now more than ever we need those connections," Harris says. "One of the risks could be that people are taking the term 'social distancing' too literally. Maybe we should consider connecting without isolation."
Create a routine
This may mean picking up the phone and calling friends and family, talking to someone over Skype or Facetime, or participating in a webinar.
"We desperately need a routine to get through this," she says. "And part of that routine should be making those connections with friends, family and neighbors on a daily basis, just purposely reaching out to people, because it lets us know that we're not the only ones out there doing social distancing."
It's important to note that while gathering in groups of 10 people or more isn't advised, outdoor activities aren't prohibited — and fortunately, farmers and ranchers have adequate access to the outdoors. Setting a routine is critical in times of self-isolation, and this may involve doing chores or finishing projects outside, Harris says.
"Daily chores help, but it's also important to keep a routine with our bodies, because mental stress affects our physical selves more than we know," she says. "It's important to maintain regular sleep with a consistent waking time, and also eat foods that are beneficial for us — not just going to the fridge every few minutes for a snack because you're bored.
"A huge part of a good routine is self-care. Rather than throwing yourself on the sofa to watch TV, consider scheduling time to work on a project or a puzzle or something that engages your brain."
This also applies to family activities. Creating a routine for children, including helping with daily farm chores or with meal planning and preparation, benefits them in the same way, and can help alleviate tension when confined together in the home for an extended period.
Go easy on yourself
Of course, farmers and ranchers are good at keeping themselves occupied with projects. However, Harris advises not to get too preoccupied with what's outside your control, and to focus instead on what you can control.
"It's helpful to identify sources of stress you can't change," she says. "For those you can change, try to shift your focus from worrying to problem-solving, and making lists and realizing you accomplished something rather than focusing on what you didn't accomplish. Set realistic daily goals, write them down and check them off. That checklist is an accomplishment in and of itself."
Harris notes there are two ways to react to stress — logically and emotionally. In times that are inherently more stressful, it's important to approach things logically when possible.
"It's time to step back in these times and look at yourself as if you are an outside person to determine whether you're reacting emotionally or logically," she says. "If it is emotionally, try to shift it to be more logical, rational. It all comes back to what you can control and realizing you can't control the other things.
"Also recognize it's natural to feel stress and unhappy at this time — a lot of us are. You can't get down on yourself because you're feeling that way."
Harris emphasizes there are resources available for farmers and ranchers dealing with stress, whether it's because of COVID-19 or otherwise:
Disaster Distress Helpline. This service provides immediate crisis counseling for people experiencing emotional distress related to any natural or human-caused disaster. Call 1-800-985-5990 to talk to a crisis counselor immediately. You also can text TalkWithUs to 66746 to connect with a trained crisis counselor.
Nebraska Rural Response Hotline. This service provides free vouchers for counseling to eligible individuals, offering access to attorneys, financial advisers, mediators, clergy, behavioral health professionals and others. Call 800-464-0258.
Nebraska Family Helpline. This service provides access to trained counselors, available all day, every day and night, as well as children's behavioral, family issues and mental health referrals. Visit nebraskafamilyhelpline.ne.gov or call 888-866-8660.
About the Author(s) Tyler Harris is the editor for Wallaces Farmer. He started at Farm Progress as a field editor, covering Missouri, Kansas and Iowa. Before joining Farm Progress, Tyler got his feet wet covering agriculture and rural issues while attending the University of Iowa, taking any chance he could to get outside the city limits and get on to the farm. This included working for Kalona News, south of Iowa City in the town of Kalona, followed by an internship at Wallaces Farmer in Des Moines after graduation.
Coming from a farm family in southwest Iowa, Tyler is largely interested in how issues impact people at the producer level. True to the reason he started reporting, he loves getting out of town and meeting with producers on the farm, which also gives him a firsthand look at how agriculture and urban interact.
Subscribe to receive top agriculture news
Be informed daily with these free e-newsletters
You May Also Like
---