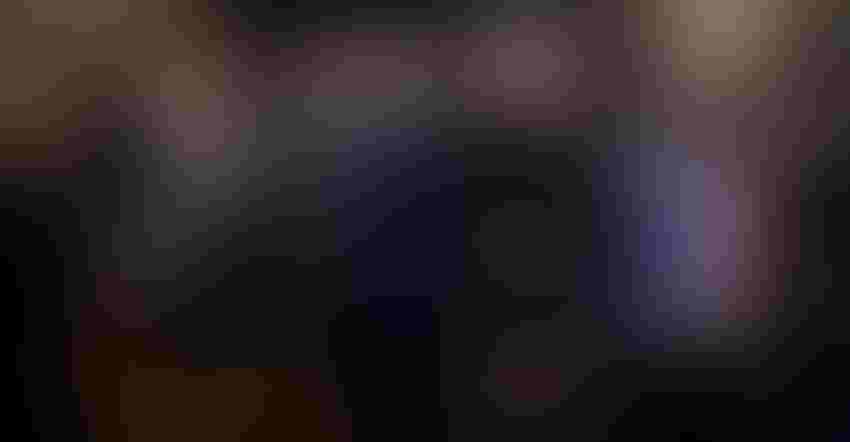 MEMORY TRIGGER: For reasons I can't explain, the pageantry surrounding the death and burial of 41st president, George H.W. Bush keeps triggering my memories of the same ceremonies honoring our assassinated 35th president, John F. Kennedy.
Pool/Getty images
Many are the eras that embody our lifetimes, and sometimes they overlap in the oddest ways. Seeing how those overlaps interconnect is one of the privileges that comes with age. The more events you remember, the more eras that have ended, the easier it becomes to see the similarities, the differences and the connections.
Watching the solemnity and pageantry of the tributes to former President George H.W. Bush this week took me back to childhood, perhaps because of the timelessness of the music and the ritual of the process. We watched this process in a reduced degree just a short time ago with the death of Sen. John McCain, but this struck me with an emotional impact that reminded me, oddly, of the ceremony that followed the death of our 35th president, John F. Kennedy.
The circumstances are nowhere near the same. George H.W. Bush survived to ripe, old age and lived to see the decisions that cost him a second term vindicated by history. He died of the natural causes of age and a desire to join his beloved wife of 73 years. John F. Kennedy was cut down in the bloom of youth, deprived by a bullet of the chance to see his children grow or his place in history cemented. His young widow and small children were left behind to wonder how to deal with their loss and fears.
But, for me, emotionally they are interconnected by the underlying sense of great uncertainty of what lies ahead for our country. We bring out our flags, our familiar songs, our rituals and our sense of history and use them like a blanket to blot out our sense of unease.
In 1963, we felt the unease grow as we watched Kennedy's assassin gunned down on live TV. In 2018, the unease grows behind the strained relief that nothing awful happened in Buenos Aires and maybe the news might even be positive after the G-20 summit. Maybe the worst has passed, and better times lie ahead.
In 1963, we took comfort in the playing out of our traditions, our rituals, the bands, the procession, the carrying of the coffin up the Capitol steps to lie in state. It supported our sense of history, our shared past, our commitment to America, and to shepherding the torch of human freedom that our fallen leader had placed in our hands at the time of his inauguration in March of 1961.
In 2018, we are immersed in the kindness, the goodness, the principled discipline of our 41st president, the one known for his gracious letters, including one to the man who defeated him for a second term, that assured him that "you are OUR president now and I am rooting for your success." We celebrate his visible love for family, his willingness to sacrifice for country, his innate decency.
This solemn week reminds us who we really are. We are Americans. We stand for something. We come from a lineage of greatness.
In the back of our minds in 1963, we all knew that all hell was about to break loose. All the things that the vision of our fallen leader had used to hold us together went down with the bullet that took his life and left his beloved widow splattered with his blood. We no longer had the person who challenged us to "ask not what your country can do for you, ask what you can do for your country," and to go aboard and explore other countries in service to the Peace Corps.
We were now in the hands of the guy he picked for "balance on the ticket," who had a much more controversial agenda of civil rights and social reform that would unleash a wave of discontent. Not to mention that there was a simmering, nasty confrontation playing out in southeast Asia, where we had "advisers" trying to prevent or mitigate the path to war that hovered on the horizon.
I remember that feeling of unease. I'm feeling it again. All hell is about to break loose.
In the back of my mind in 2018 is the fragility of our own democracy as it lies in front of me; a sense of uncertainty about what is going to happen next. I am exulting in the seemingly unified appreciation of all things that define Americans as I watch our traditional pageantry play out.
But we are in the hands of the guy who was elected to be a disrupter and to rip up Washington; the guy who has promised to put America First (or at least American Business First) and who has no respect for service at home or abroad. He was elected outside, over and above, our principles and ideals. He supports turning away refugees and asylum seekers and admitting only those who have already achieved "merit."
He's the guy who has embraced dictators and refused to punish Saudi Arabia for brutally murdering a U.S. resident journalist. Who has praised, defended and refused to execute Congressionally passed sanctions on Russia.
Whatever comes next, it is not following an era of hope and promise like it did in 1963. It's following two years of conflict, an era of social media and recognition of "post-truth."
Is there any wonder that I am feeling scared?
About the Author(s)
Subscribe to receive top agriculture news
Be informed daily with these free e-newsletters
You May Also Like
---