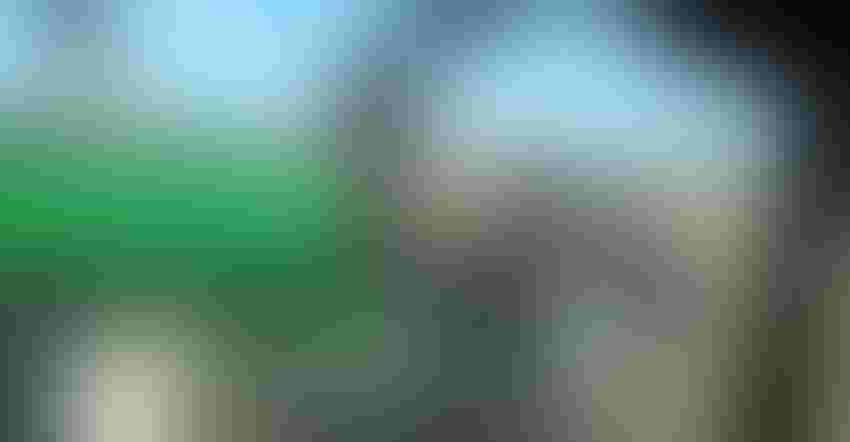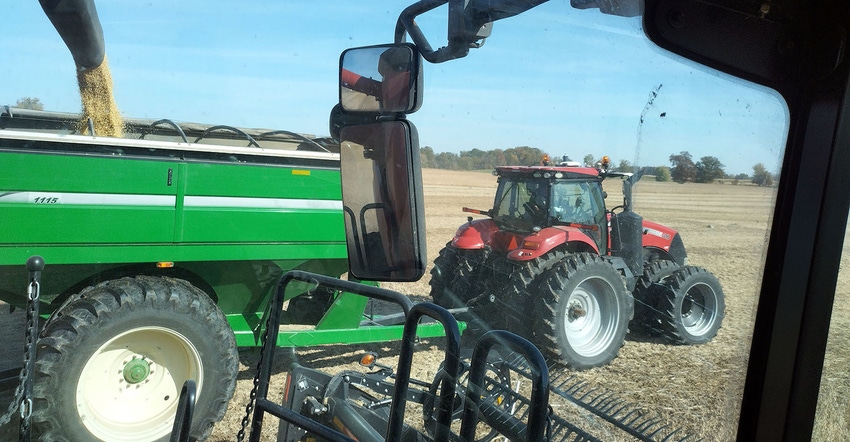 If my quick math while lying in bed trying to fall asleep is correct, we are right at the halfway point of harvest.
Though the weather has been pretty good, this first half has gone rather slow due to the sluggish dry down of corn this year. We should finish up soybeans this weekend (as long as the lake effect rain band set up east of our east farm and we missed the 3 inches of rain on Monday and Tuesday). The last half should go quicker as corn moistures have finally settled in the low 20s. I think we are finally hauling home more corn than water! I know that is an exaggeration, but when you're hauling home an extra 5-10% of weight in water, that 60,000-pound payload shrinks pretty fast.
What about yields? Nothing to write home about. There have been a few stellar performances in corn, but for the most part we continue to bounce around the APH trendline. Soybeans remain boring, as the dry august definitely capped yields.
So far we haven't been able to determine what factors may have influenced the better fields. It is going to come down to planting date and good old mother nature. In one field, the hybrid will be average, then in another field it will be good, then back to average in a third location. If the factors aren't clear by the end of harvest, we will do some more digging this winter. So far, I think there has only been one or two definite 'cuts' from the varieties we planted this year that we will not consider next year.
As I mentioned earlier, at the beginning of the week we had a rainy spell as seasons changed and the cold air blew across lake Michigan bringing us lake effect rain. Most of our farms ended up with about half an inch of much needed rain. Unfortunately, most of the slower time this week wasn't slow as we had to get caught up on repairs.
Everyone stay safe as we push toward the finish line!
About the Author(s)
Subscribe to receive top agriculture news
Be informed daily with these free e-newsletters
You May Also Like
---