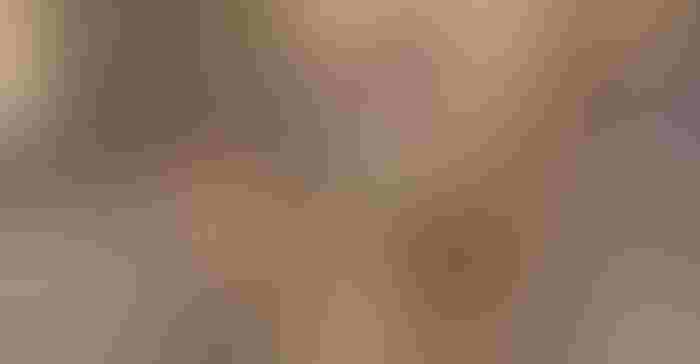 Picture an ag mechanic and you probably think of someone with a toolbox. The mechanic of today and tomorrow is more aptly described as a technician, and this person carries a computer, too.
Tim Hale helps train today's ag equipment service technicians. A veteran service manager with over 20 years of experience, today he heads up the John Deere technician training program at Vincennes University.
"The program started here in 1984," Hale says. "It moved into a new facility a decade ago. I taught the John Deere program there. Then when VU built this new facility nearby and Cummins expanded into all of the first facility, we moved here in August 2019. It's a quality program in a great facility."
Train future technicians
The John Deere training program at Vincennes University is one of 16 training locations for Deere agriculture technicians in the U.S., Hale says. There are also four in Canada. John Deere supplies equipment for students to work on, including tractors of various sizes ranging from garden tractors to large row crop machines.
"We have three tracks of study," Hale explains. "They're all part of one class, but when we work in the shop, we tend to make sure students have time to focus more in their specialty area."
All students get a healthy dose of training on the computerized diagnostic equipment that modern-day service technicians use to identify potential problems. In-depth training on electronics is a key part of the two-year program, Hale says.
Starting with the 2019-20 school year, students spend eight weeks on campus and then eight weeks as an apprentice at their sponsoring dealership. "Dealers want to make sure students are there at key times, such as for planting and harvesting," Hale says.
The VU program currently has 24 students. A student needs a dealership to sponsor him or her. "Many dealers are selective in the type of students they support," Hale says. "Students must understand how to work with computers and complex machines."
Often, a dealership covers tuition for a student. In exchange, the student agrees to work at the dealership after graduation, often for three years. Afterward, he or she can stay or work elsewhere.
"A talented service technician is in high demand," Hale notes. "Dealers know they need people who understand electronics and computer systems to keep customers' modern precision equipment operating."
Meet a student
Shane Young, Montgomery County, Ind., is in his first year of the two-year John Deere training program, but he elected to attend Lake Land College in Mattoon, Ill., closer to home. It's a sister program to the VU training program, another of John Deere's 16 U.S. training programs.
His sponsor is AHW Equipment in Crawfordsville, Ind., which also has multiple Illinois dealerships. "They're paying my tuition, and I also received an allowance for tools," Young says. "I'm obligated to work for them for three years after graduation."
One year ago, Young was president of the North Montgomery FFA Chapter. He was checking out a similar program offered by a competitor when he learned about the Deere program. "It was a good fit, and I love it," he says. "I definitely need my computer, too. We're learning about GPS and electronics now."
Depending on where you live, someday Young or a graduate of the VU program could arrive at your farm, computer in hand, ready to diagnose problems.
Subscribe to receive top agriculture news
Be informed daily with these free e-newsletters
You May Also Like
---