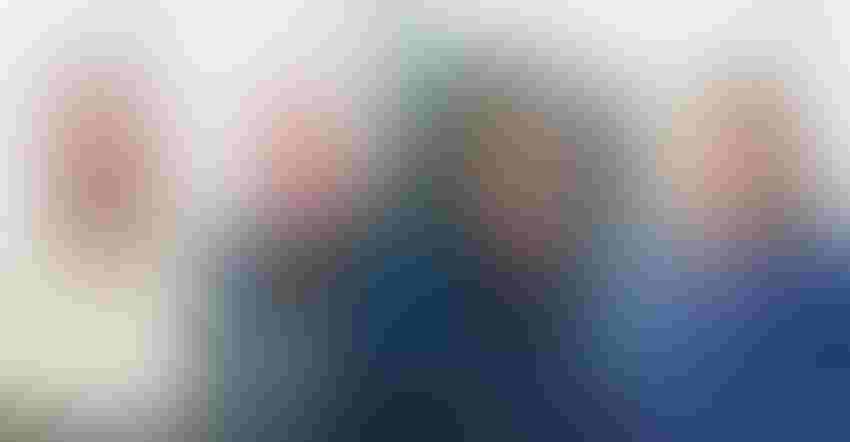 It's your farm; it's your story. Take the opportunity to share it. That's what a group of South Dakota farmers has been doing to help consumers understand food safety and farm practices through an initiative called Hungry for Truth.
"We're really losing contact with our consumers," says Paul Casper of Casper Farms, Lake Preston, SD. "From livestock to farming to not understanding genetics, so we needed to do something before it gets worse."
Hungry for Truth was designed to open conversations about food between South Dakotans (or any consumer) and the farmers who grow it. Those active in Hungry for Truth are putting it all on the table, so to speak, to have open, honest conversations about how food is raised, and its safety.
"Fear can take the place of education, so we need to educate them," says Jerry Schmitz of Schmitz Farms, Vermillion, SD. "Most people aren't opposed to what happens on a farm, they just want to know more about it and feel assured that the food they're buying is safe."
To foster and help these conversations with consumers, Schmitz has advice for farmers.
1. Be yourself and be fully honest, no matter what questions are asked. Don't try to hide anything or make it look better than it is.
2. Our most tremendous assets are our ears. Listen to what the consumer is saying and make eye contact.
3. Look for a common interest right away, from kids to pets to nature; focus on personal experiences.
4. Use words and share personal experiences that evoke heartfelt emotion. Use words to create a mental picture and let it be truly personal.
5. Address feelings, not words.
The conversation can come in different forms, from social media to reaching out at events, one-on-one contact or sharing your farming photos with strangers.
And pictures can play a big role.
"I have pictures of my wife driving the tractor, pictures of the combines, planters, fertilizer tanks, then I explain why I do what I do," says Casper.
There are things to share with consumers that go beyond just the farm, too.
1. Farmers aren't shills. The Hungry for Truth initiative was established and paid for by the South Dakota soybean checkoff .
"We're not paid professionals," says Dawn Scheier of Scheier Farms, Salem, SD. "We're doing this from our heart."
2. Farmers are open to questions about food, their farming practices and the choices they make on their farm.
"We want you to come to us and ask us questions," says John Horter who farms near Andover, SD. "We want to show you that food is safe and why it's safe."
3. Farmers feed their children the food they grow.
"We're family operations and we feed our family the same food," says Horter. "The choices we make are nothing we take lightly."
4. Support all types of agriculture, whether organic, conservation, modern.
"Each farm has a different reason for what they do," says Scheier. "Farmers don't realize that sometimes they attack each other. We need all types of farms, small, big, everything."
What the whole initiative and communication boils down to is that farmers should take the opportunity to share their story before someone else does. Be honest, be open, be relatable and listen.
"Society revolves around food, so that's why we're doing this," says Scheier. "It's my story to tell."
For those interested or in the South Dakota area, South Dakota Soybean is hosting a consumer trust workshop on March 23. More information is available on the South Dakota Soybean website.
Subscribe to receive top agriculture news
Be informed daily with these free e-newsletters
You May Also Like
---