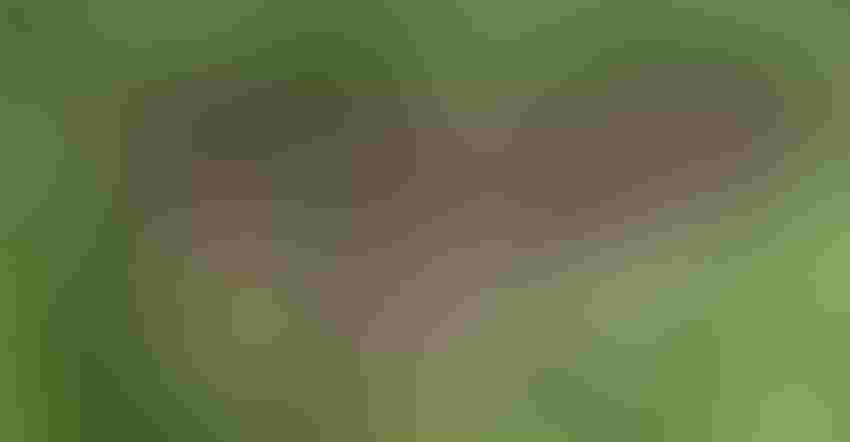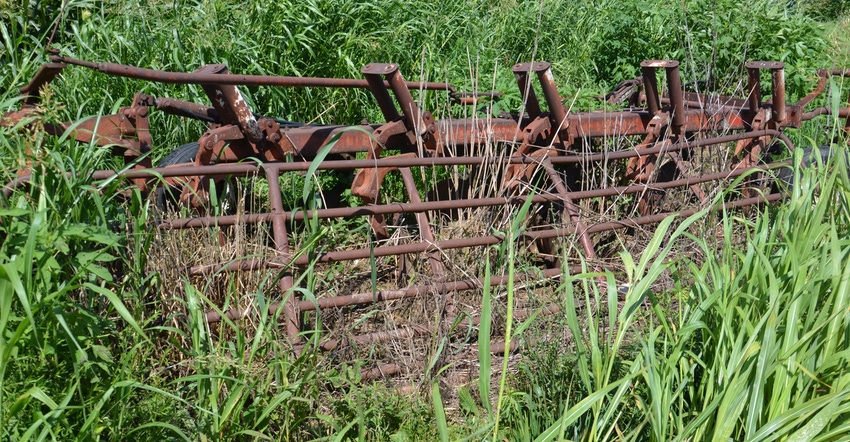 THIS PLOW IS PARKED: This plow has rested in this same general vicinity for years. In fact, it was only moved once since the owners bought the farm — to get it more out of the way!
Tom J Bechman
A recent headline captured my attention: "Sen. Wicker honored with Farm Bureau Golden Plow award." Senator Wicker from Mississippi was honored by the Americana Farm Bureau Federation for his leadership while he served as chairman of the Senate Commerce Committee. AFBF President Zippy Duvall of Georgia noted that Wicker has been a tireless advocate for expanding rural broadband.
He is obviously deserving of the award. Expanding rural broadband is a key priority of Indiana Farm Bureau and a necessity for rural people everywhere. What follows is not meant to detract from his recognition in any way.
However, what caught my attention was "Golden Plow." It's AFBF's highest award for recognizing members of Congress who exemplify leadership and support of Farm Bureau policies.
I have no problem with honoring deserving members of Congress. What seems out of step for 21st century agriculture is continuing to use the plow as a symbol of farmers and agriculture.
Yes, the moldboard plow was instrumental to establishing agriculture as we know it. That's why John Deere's invention in 1837 was a turning point — farmers could finally tame the prairie and grow food crops.
But that was more than 175 years ago. John Deere is hardly the company that John Deere, the blacksmith, established in Grand Detour, Ill., and agriculture is light-years removed even from the 1950s and 1960s, when farmers all over the country still relied on moldboard plows.    
Why not the "Golden No-till Planter" award? Paint a miniature version of one of the many modern planters that allow farmers to plant into cover crops a golden color, mount it on a base and present it to senators and congressmen.
Rethink FFA symbols
"Madam vice president, why do you keep a plow at your station?" asks the FFA advisor.
"The plow is the symbol of labor and tillage of the soil…." answers the vice president. These lines in opening ceremonies for FFA meetings date back to the founding of FFA as the national youth group for vocational agriculture students in 1928. As a former FFA advisor, I have asked the question in the ceremony myself hundreds of times.
When I was an FFA advisor in the late 1970s, the line didn't seem out of place. Many people were chisel-plowing, and we still used a moldboard plow on our farm. No-till was just starting to attract attention on a broader scale. Today, the lines seem outdated.
If FFA could change its constitution to where the letters FFA no longer stand for Future Farmers of America, why not update ceremonies, the vice president's symbol and perhaps even the emblem to reflect what happens in modern agriculture?  
Okay, before you vote to tar and feather me, is this column tongue and cheek? Yes, to a point. AFBF is probably going to keep the Golden Plow award and FFA won't likely change its ceremonies. And this absolutely has nothing to do with cancel culture!
However, I am serious that the article title about the "Golden Plow award" caught my attention. It made me think — agriculture has moved well beyond the plow. Maybe it should make us all think about the image of agriculture we want to present to the public.
Subscribe to receive top agriculture news
Be informed daily with these free e-newsletters
You May Also Like
---