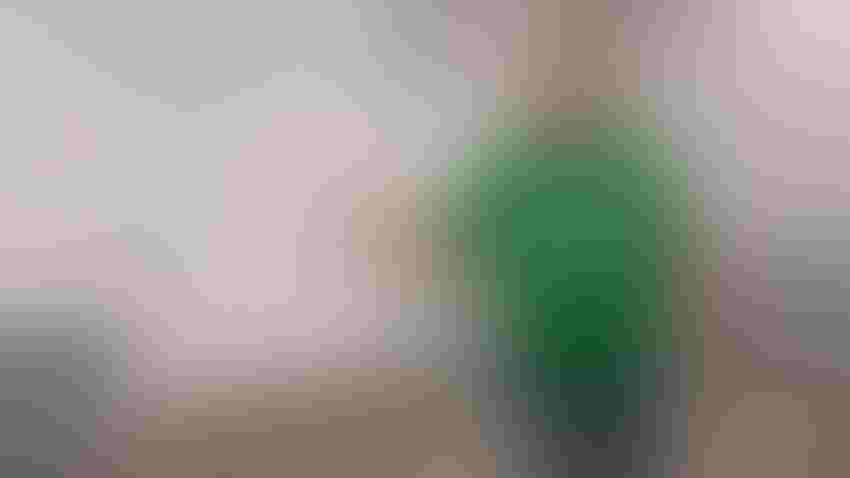 MUTUAL RESPECT: "Demand respect because you deserve respect," Ted Matthews said during an educational seminar on mental health at World Dairy Expo. "If we respect each other, we can have a healthy relationship."
Fran O'Leary
Since 1993, Ted Matthews, director of mental health outreach for the Minnesota Department of Agriculture, has been taking calls and counseling farm families under stress. Matthews spoke earlier this month during an educational seminar focused on rural mental health at World Dairy Expo in Madison, Wis.
He told the audience that during the past three decades, farming has gotten a lot more complex.
Farm divorce rate jumps
"I've been working with farmers for 30 years, and this is going to shock you, but farmers don't call psychologists," he said. "When I started working with farmers, the divorce rate on farms was a lot lower than it was for couples in town. Now, it's the same."
He said many farm women today work off the farm. "And they come home and do housework, cook, do farm records, and they do farm work. Unlike 30 years ago, farm women today have an opinion. Today, they will ask, 'Why do we have to buy a new John Deere tractor this year? Why not next year?'
"This may also shock you — men and women don't think alike," Matthews said. "It's important to realize that men think differently than women do."
Matthews said he gets the most calls for counseling this time of year, after harvest is completed. A lot of couples are angry, and the anger builds. "Once we justify our anger, we explode," he said.
With so many farm women working off the farm, couples have less time to talk, he noted.
"When I am counseling couples, I tell them they have to talk to each other for 15 minutes a day for seven days in a row. And I tell them they can't talk about work or the kids," he said.
Communication comes from understanding. Matthews noted that human emotion is very complex. "We all try to simplify it. The healthiest people alive have good days and bad days," he said.
"Our human emotion swings," he added. "We feel differently, and that is the healthiest of us. Learning who I am is complex. The beauty is, we are all complex. The difficulty is, we are complex."
Matthews said when couples come in to talk to him, many are feeling very hurt.
"We are all different," he noted. "You have a right to your opinion, and they have a right to their opinion."
Essential ingredient
Matthews said he and his wife have an awesome relationship because of one word — respect.
"We don't agree on many things, but I respect what she believes," he said. "When we communicate, she will tell me about things. She loves the garden. My thought is, we can go to the store and buy that, can't we? But I don't say that. I respect her thoughts. Do I till the garden and help her plant it? Absolutely!"
Matthews said people need to be nice to themselves.
"If we can't be nice to ourselves, how can we be nice to other people?" he asked. "We should look in the mirror and be nice to ourselves."
People are unique, according to Matthews. "Stress, anxiety and depression are different for all of us," he said. "Demand respect because you deserve respect. If we respect each other, we can have a healthy relationship."
Matthews said when people don't know what to do, they do nothing. He advised the audience to always have a plan.
"Do something," he said. "Call someone. Have more concept of community."
Subscribe to receive top agriculture news
Be informed daily with these free e-newsletters
You May Also Like
---