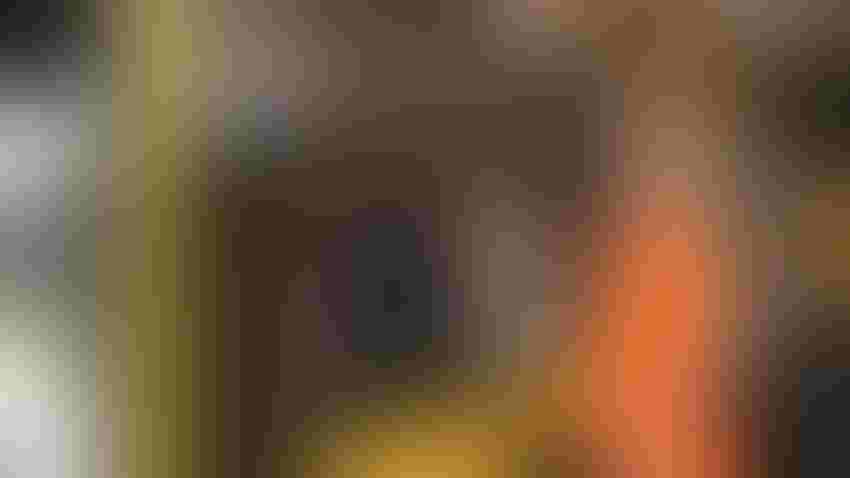 Courtesy of South Dakota Farmers Union
In response to higher fatality rates in agriculture, more farm and ranch safety programs are being established. The U.S. Bureau of Labor Statistics states that agriculture is one of the most dangerous jobs in America, with 573 work associated deaths in 2019.
Doug Sombke, president of the South Dakota Farmers Union, says that the biggest safety concerns for local farmers and ranchers is chemical and grain bin safety. "It started off pretty nonchalant, where maybe the dangers associated weren't as clear as they are now," he explains.
"You could have different chemicals reacting with each other if they're not stored and labeled properly," Sombke says. "We've seen an increase in grain bin rescues recently, and again it's something people are taking more seriously now that they've maybe seen family or friends die from it."
Educational offerings
Increased awareness and education on farm safety protocols, especially for youth, is a large piece of the SDFU programming. Farm safety initiatives include a hands-on safety trailer, where youth go through many different scenarios, day camps in each county and a farm safety quiz bowl co-hosted with South Dakota FFA.
"Each county hosts a youth boot camp where we do safety education on things like electricity," Sombke says. "We'll have the co-ops come out and talk about how to be safe around power lines, and how if you are electrocuted it could burn your heart instead of your skin."
Rocky Forman is the staff member at SDFU who teaches safety lessons while hauling the safety trailer to different camps and events. "We have one person on our staff, and that's what he does all summer," Sombke says.
The fully interactive walk-in trailer has different stations where lessons about power lines, PTO shafts, augur safety and more are found. "The trailer also covers general practices for safety around the farm," he says.
An ATV simulator offers another opportunity for hands-on learning. "The simulator can tilt up, down and sideways to teach kids how to shift their bodyweight and be engaged in the ride," Forman says.
ATV-related accidents are rising in commonality among rural and farm youth, and SDFU makes sure safety equipment and ATV features are a part of the curriculum.
With programming for youth and adults alike, Sombke says that education is key. "You know our camps are open starting when youth are 6 years old, and those programs can go all the way up until they're off to college," he explains. "Everyone understands why it's so important to be safe."
For more information about SDFU safety programs or to request the safety trailer at an event, visit sdfu.org.
Subscribe to receive top agriculture news
Be informed daily with these free e-newsletters
You May Also Like
---