Risk management important for growers, Red River Crops Conf. Jan 17-18
Risk management important for growers, Red River Crops Conf. Jan 17-18
"It's important that growers figure out how to manage risk, and hopefully they can get some take home lessons from the Red River Conference for that, certainly on the cotton day."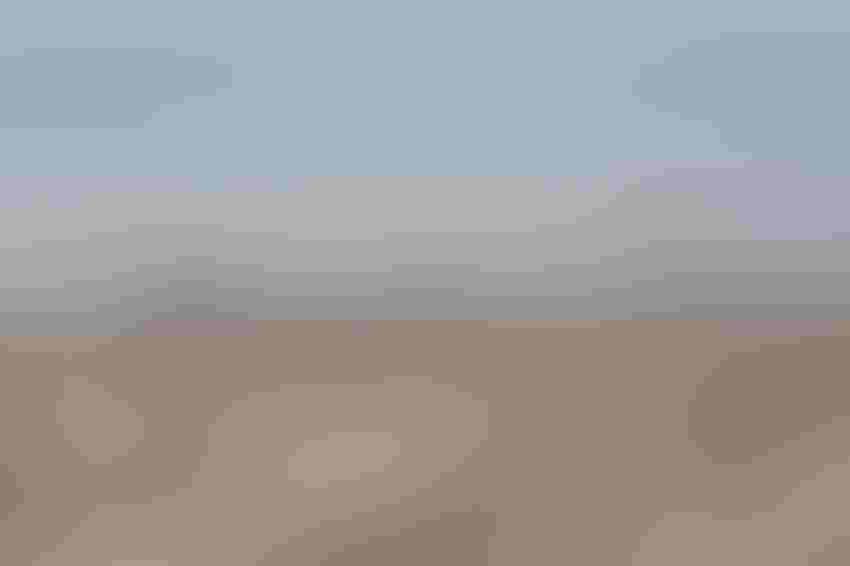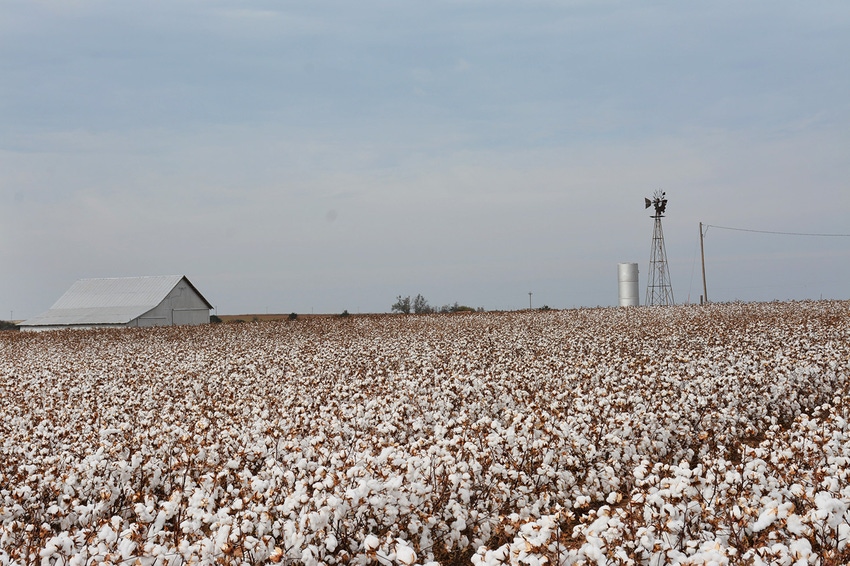 The fifth annual Red River Crops Conference, hosted by the Texas A&M AgriLife Extension Service and Oklahoma State University Cooperative Extension, is set for Jan. 17-18 at the Southwest Technology Center, Altus, Okla.
"Planning for Success – Crop Production Information Designed for Southwest Oklahoma and the Texas Rolling Plains," is the theme for the 2018 conference.
"It's important that growers figure out how to manage risk, and hopefully they can get some take home lessons from the Red River Conference for that, certainly on the cotton day," says Dr. Randy Boman, OSU Southwest Research and Extension Center research director and cotton Extension program leader, Altus, Okla.
Day 1, Jan. 17, will be dedicated to cotton. Speakers will discuss cotton's new technologies, such as Enlist varieties that are 2, 4-D tolerant, among other traits such as, Roundup Ready, Flex and Liberty Link, and XtendFlex, which is dicamba-tolerant, says Boman, who is also a conference speaker.
"Stewardship of dicamba is going to be critical going into 2018," Boman says. "We're going to have Dr. Todd Baughman, OSU Institute for Agricultural Biosciences program support leader, on the program to give us an update on dicamba and try to encourage our producers to stay on point with respect to the stewardship not only of dicamba products that are labeled for XtendFlex cotton, but also, we can't forget the Enlist Duo stewardship as well as the Enlist One, which is the 2,4-D choline formulation, the straight goods, so to speak. (Enlist Duo has Roundup and 2,4-D choline.)"
The annual conference alternates between Oklahoma and Texas and addresses special agricultural production circumstances in the Red River region in both states, according to Dr. Emi Kimura, AgriLife Extension agronomist in Vernon, Texas.
Day 2 of the conference will highlight summer crops and markets such as the cattle market and how important that is for the profitability in any wheat endeavors, says Boman. "What we're probably going to see is that a lot of guys are going to plant wheat to graze out. And so there will be some discussions there about those types of things."
Six Texas Department of Agriculture continuing education units for private pesticide applicators will be offered—one integrated pest management and two general Jan. 17, and three general Jan. 18. CEUs from the Oklahoma Department of Agriculture, Food and Forestry are pending.
The following are topics and speakers for Jan. 17:
National Cotton Council Update – Dr. Jody Campiche, National Cotton Council director, economics and policy analysis, Memphis, Tenn.

Cotton Market – Dr. John Robinson, AgriLife Extension economist cotton marketing, College Station, Texas.

Cotton Weed Control and Herbicide Update –Baughman.

Bt Technology Update – Dr. David Kerns, AgriLife Extension entomologist, College Station.

Cotton Variety Performance Update – Kimura and Boman.

Cover Crops in Cotton Production – Dr. Paul DeLaune, Texas A&M AgriLife Research environmental soil scientist, Vernon, Texas.

The following topics and speakers are scheduled for Jan. 18:

Cool-Season Forage Production – Kimura.          

Converting Crop Production Land to Perennial Grass Crops – Dr. Alex Rocateli, Oklahoma Extension forage systems specialist, Stillwater, Okla.

Canola, Grain Sorghum, Wheat and Sesame – Heath Sanders of Duncan, Gary Strickland in Altus, Dr. David Marburger of Stillwater, all specialists with Oklahoma State Extension; and Dr. Calvin Trostle, AgriLife Extension agronomist in Lubbock, Texas.

Farm Bill – Dr. Joe Outlaw, AgriLife Extension economist, College Station.

Markets – Livestock and Grains – Dr. Derrell Peel, Stillwater, and Trent Milacek, Enid, both Oklahoma Extension livestock economists.
Both days will begin with registration from 7:30-8:15 a.m. and conclude at 3:45 p.m. There will be a $25 per person registration fee, and preregistration is encouraged, with checks payable to the Red River Crops Conference. For a copy of the registration form, go to http://bit.ly/2ziEikf  or contact any county Extension office in Texas or Oklahoma.
Subscribe to receive top agriculture news
Be informed daily with these free e-newsletters
You May Also Like
---