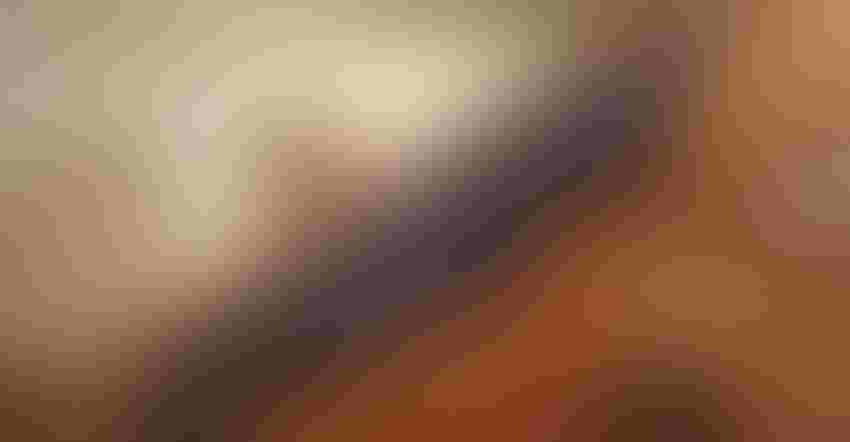 HOOSIER FFA HISTORY: A display of old FFA jackets, many from preconsolidation-era schools that no longer exist, are featured in the Whitley County Ag Museum in Indiana. Today, local FFA chapters work with the museum to help educate visitors about agriculture.
Darrell Boone
The whole idea behind the Whitley County Agricultural Museum and 4-H Learning Center is to educate people about what agriculture was like in the 20th century. The goal isn't just to explain the type of old equipment used, but to shed light on what life and culture was like at the time, as well.
Ron Myer, educational director of the museum, shows visitors a whole display of FFA jackets, collected from current and past FFA chapters within Whitley County, Ind. Some of the jackets are from schools and chapters that no longer exist. School consolidation came to northeast Indiana in the late 1950s and 1960s.
When most of those jackets were worn, the organization was properly called the Future Farmers of America. Although some people, especially those still connected to the past, still use those terms today, technically the FFA is just the FFA — the letters no longer stand for Future Farmers of America. That change was made on the national level in 1988 to broaden the umbrella, because many members joining FFA from ag classes didn't live on farms or expect to be farmers, but they still wanted to be involved in agriculture.
2 FFA jackets?
That wasn't the only change in FFA over the years. The black jacket of the New Farmers of America represents an age when black FFA members belonged to their own organization, Myer explains. According to Wikipedia, the New Farmers of America organized in Tuskegee, Ala., in 1935 to serve black males in the segregated South. When it merged with the National FFA Organization in 1965, there were over 1,000 chapters and 50,000 members in 12 states.

PART OF HISTORY: This historic black jacket was once worn by a member of the New Farmers of America. In the years of the segregated South, black students weren't allowed to join FFA, so they formed their own similar organization. The two organizations merged into an integrated FFA in 1964. Ron Myer, educational director of the Whitley County Ag Museum, says the museum obtained the jacket through an auction.  
According to "The fight for female membership" on the National FFA website, girls weren't officially granted full membership until 1969. The article notes that the efforts toward allowing females in FFA traces back to 1935, the same year the NFA formed. It was the first time a delegate broached the subject at a national FFA convention. 
Darrell Boone contributed to this story. He writes from Wabash, Ind.
Subscribe to receive top agriculture news
Be informed daily with these free e-newsletters
You May Also Like
---