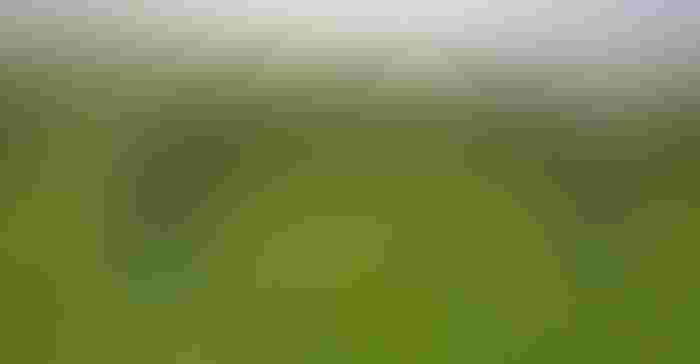 LIKE FATHER, LIKE SON: Peter Brummer's 15-year-old son Ethan is actively involved in the farming operation. Not only does he help his father with the livestock, he is charge of planting and harvesting field crops. Chris Torres
It's safe to say that Peter Brummer is a humble guy.
"Anybody who is able to be successful at farming is a master farmer in my opinion," he says.
But it's taken a lot of hard work and sacrifice to make Brummer Farms a successful business.
Brummer is majority owner of an operation that includes 420 acres of field and vegetable crops, 55 beef cows, 130 ewes and 30 sows in and around Millerstown and Port Royal, Pa.
He was born in Southampton, N.Y., on Long Island, but came to Pennsylvania when he was 2 after his father found a farm to buy.
The family settled in Port Royal in 1969. His father, Ed Brummer, started raising pigs on the farm. The first couple of years were successful, but by the late '70s the hog business changed with more vertical integration.
"A lot of independent pig operations went out of business and a lot of vertical integration began, so we reverted back to veggies and produce," Brummer says.
Anything from asparagus to zucchini was grown on the farm along with a small number of sheep and pigs.
Back to the farm
After graduating high school in 1985, Brummer enrolled at Delaware Valley College to pursue a degree in dairy and animal science. It was the easiest four years of his life, but Brummer had already decided where he was heading.
"I knew early on in high school that I was going to farm," he says. "I always had a passion for being independent, to be my own boss. I wanted to be what my father was."
He returned to his father's farm but quickly realized that there wasn't enough money in the business to support more than one family. One thing he learned from his father, he says, was not to take on lots of debt and to take as little government help as possible. So, Brummer started a side business shearing sheep that quickly became his ticket to growing equity.
"For 15 years it was a major profession," he says. "I did that while at the same time being on the farm, doing chores and coordinating planning for the farm. The shearing brought all kinds of equipment to be honest with you."
On his own
Brummer married in 1998. His wife, Heather, grew up on a beef, hog and crop farm in Perry County. She is a full-time school teacher.
Soon after getting married they saw an opportunity to buy a property next to her parent's farm, so they purchased the 90-acre farm and moved all the sheep from his father's farm to his own property.
The family grew with the births of Ethan, now 17, and Ella, now 15.
They made improvements to the home farm, including adding two barns to house their growing sheep herd that eventually expanded to 150 crossbred ewes. They sell club and market lambs.
They also put in new fencing, converted cropland to pasture and started rotational grazing. They also purchased a neighboring farm, growing their acreage to almost 200.
When his father-in-law's health took a turn for the worst, Brummer took over management of the adjacent farm that included 60 beef cows. Feeder calves are sold to other local farmers and they also raise some of their own cattle to sell at their farm market.
Brummer was also still involved in his father's operation, Happy Breeze Farm, as a partner. By 2001 he was leading the farm's expansion from just 20 acres to eventually 75 acres. Potatoes and sweet corn are grown on more than half of the acreage, but he and his father raise between 10 and 12 different vegetable varieties each year.
"There was a lot of just local demand of fresh veggies, and it was a pretty good deal as far as generating income and things," he says.
The money from sheep shearing helped pay for the expansion and the purchase of new equipment, he says. He was also able to add a full-time employee and some seasonal part-time help.
He expanded the market for his potatoes by selling them to local fire companies and concession operators for french fries. Summertime fairs are a big outlet for his potatoes, he says.
Expanding the vegetable operation has been a challenge, he says, because of the farm's shallow, shale soil. He and his father installed drip irrigation on much of the acreage along with growing in raised plastic beds to promote moisture retention.
They've also expanded the market by selling cuts of their Berkshire pork, lambs and Angus beef.
Facing challenges
Although it's been hard work, Brummer says the farm is in a good place financially, which he thinks is sustainable in the long run.
"I'm happy because I think we've been able to increase assets, equity and raise a family," he says. "What I am proud of is we don't have debt, or not a lot of debt. We have money in our checking account for crop needs and we can pay for it."
While the farm pays for itself right now, Brummer says he is concerned about being able to accommodate his children if they want to join the business in the future.
As his parents get older, Brummer anticipates having to spend more time on the vegetable farm. This brings up another challenge: labor. Labor costs have gone up, Brummer says, and the labor pool is shrinking as people can find more lucrative, less labor-intensive work in other areas. Although he has one full-time and one part-time employee, Brummer can't afford to pay for their health insurance. This could be an issue if one of his workers gets sick.
Still, Brummer is an optimist and sees opportunities for improvement.
"I think we can just do a better job raising vegetables, being more efficient on less acreage maybe," he says. And the demand for his vegetables hasn't gone down.
His son, Ethan, is actively involved in the farm and oversees the planting and harvesting of field crops. His daughter, Ella, has a love for Jerseys — Brummer has a dozen Jerseys on the home farm — but it's unclear whether she wants to farm for a living, he says.
Peter Brummer at a glance
The operation. Brummer Farms is 420 acres of fruits and vegetable crops along with 55 Angus beef cows, 130 ewes and 30 Berkshire sows in and around Millerstown and Port Royal, Pa.

Family. Brummer is married to his wife Heather. They have two children: Ethan, 17, and Ella, 15.

Education. Graduate of Juniata High School and Delaware Valley College with a bachelor's degree in animal science.

In the community. President of Greenwood High School Agricultural Advisory Committee, chairman of the Pennian Bank Advisory Board and member of the New Harvest Community Church leadership team.

Notable achievements. Distinguished Service Award by the Greenwood FFA; Outstanding Farm Family, Walker Grange.
About the Author(s)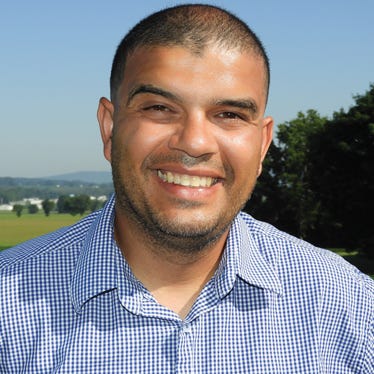 Editor, American Agriculturist
Chris Torres, editor of American Agriculturist, previously worked at Lancaster Farming, where he started in 2006 as a staff writer and later became regional editor. Torres is a seven-time winner of the Keystone Press Awards, handed out by the Pennsylvania Press Association, and he is a Pennsylvania State University graduate.
Torres says he wants American Agriculturist to be farmers' "go-to product, continuing the legacy and high standard (former American Agriculturist editor) John Vogel has set." Torres succeeds Vogel, who retired after 47 years with Farm Progress and its related publications.
"The news business is a challenging job," Torres says. "It makes you think outside your small box, and you have to formulate what the reader wants to see from the overall product. It's rewarding to see a nice product in the end."
Torres' family is based in Lebanon County, Pa. His wife grew up on a small farm in Berks County, Pa., where they raised corn, soybeans, feeder cattle and more. Torres and his wife are parents to three young boys.
Subscribe to receive top agriculture news
Be informed daily with these free e-newsletters
You May Also Like
---