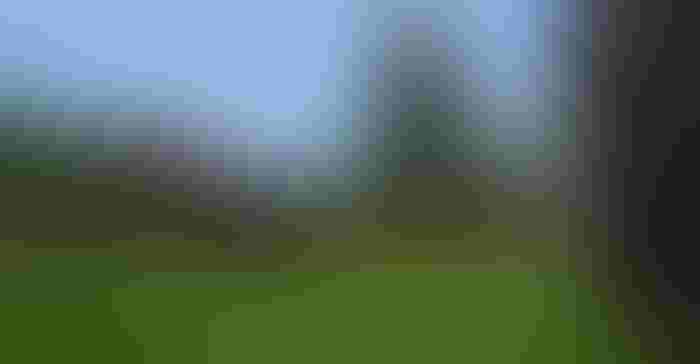 Michigan's alluring Upper Peninsula is known for many things: logging, mining, hunting, and its pioneering spirit, forests and fascinating ethnic heritage. All coalesce in a visit to the Hanka Homestead Finnish Museum, 13249 Hanka Road, Askel.
Found after twists and turns that narrow to little more than a two-track through stands of hardwoods —maple, oak and birch — it is a foray worth the taking. The forest opens, and in the blink of an eye, you are transported back to the late 1800s.
Comprised of rolling hills punctuated by a narrow creek, the Hanka property's 40 acres house a collection of buildings. It is one of only a handful of such places restored intact on its original site. (Homesteads were allotted up to 160 acres by the Homestead Act of 1862; originally this parcel was 80 acres.)
Herman Hanka, a Finnish immigrant, like many, came to America in search of opportunity and a chance to prosper. He and his family located first near Calumet, where like so many, he worked in a copper mine. But after being badly injured in a blast that killed his partner, the Hankas homesteaded near Misery Bay, a bay on Lake Superior named for its many shipwrecks.
They stayed until his wife, Miina, declared she had had enough of living in such a remote area. Likely, her discontent was influenced by the deaths of three of their seven children. After their move in 1896 to Askel (which in Finnish means "step"), their nearest neighbors were a mile away through dense forest, says Oscar Heikkinen, museum president.
One is struck not only by the beauty of the land and surrounding forest, but also by how isolated the farm was for pioneers. Their homes and barns protected them and their livestock from the elements. Winters in this part of the Upper Peninsula can be brutal.
Today, we take it for granted that we can drill for water, but early settlers needed a source of water. A narrow, clear creek flows between hills on the homestead with a tiny spring house set directly over it so that cans of milk could be lowered through an opening in the floorboards into the cold water. A shallow well is near the farmhouse.
Other buildings include the Hankas' two-story home, cow and hay barn, horse and hay barn, chicken coop, sauna, blacksmith shop, root cellar, outhouse, and granary and storage shed. All are maintained by volunteers who lead tours of the grounds from Memorial Day through mid-October.
Ironically, it was Alan Pape, from Old World Wisconsin and of German ancestry, who became the force behind the homestead's preservation. Shown the Hanka barns in 1979 when he was looking for a Finnish log barn to salvage and relocate to Wisconsin, he realized the importance of this rare, unadulterated early 1900s farm.
Hjalmer, the last of the Hanka family to live on the farm, had died in 1966. The farm was untended and had been vandalized. The buildings were suffering, but its potential was evident.
Pape formed Superior Restorations Inc., and bought the homestead in 1980 from Hanka descendants. Work began in the early 1980s, with the homestead opening to the public in 1985. Some of its original furnishings and implements were located, and others donated period items to restore the site to what it would have looked like in the 1920s when the farm was at its peak.
Today, the Hanka Homestead Finnish Museum is on the National Register of Historic Places and is a cooperating heritage site of the Keweenaw National Historical Park. It is owned by the Hanka Homestead Association and is part of the western U.P. Heritage Trail.
The larger barn on the homestead is essentially two barns adjoined by a 9-foot center pass-through. One section measures 15.6 feet by just under 20 feet in size and has stalls for cattle. Opposite the pass-through is a hay barn, which is 16 feet wide and 21 feet long. A separate horse barn is 16 feet wide and just over 21 feet in length, with hay storage in a loft.
Opinions differ among barn "experts" on the origins, purposes and ways of describing the design of the barns that grace the American landscape. What seems to be consistent among many Scandinavian barns is that they are long and gable-roofed, with a center pass-through. Animals are kept on one end, with fodder and farm implements on the other. These early barns have a horizontally notched log construction.
Heikkinen's family farm was homesteaded nearby in 1890 and has a large boulder marker with a plaque honoring the Finnish people who settled the area.
"In my guiding at Hanka, I tell visitors the Finns brought the horizontal log building to North America," he says. "The basis of my narrative is something I heard a long time ago, that back in the 1600s, Sweden had a colony in the Delaware Bay area. Finland was part of Sweden back then. Anyway, the Swedes emptied their jails of the Finns by sending them to North America. Until then, the English stockade method of placing logs vertically was used for construction."
In his book, "Barns, Styles & Structures," Michael Karl Witzel, says, the "quintessential homespun qualities of the log barn [are] based on a form of construction brought over to North America by the Swedes who settled in the Delaware Valley in 1638." Then, he goes on to say, "… and by the Germans in 1710."
Finnish, Swedish, German? Perhaps that matters less today than that the fact that barns of this type that remain deserve to be preserved. The Upper Peninsula is fortunate to still have a few such log barns, but many need TLC if they are to survive much longer.
The Hanka Homestead Finnish Museum is getting TLC because people have come together to plan and work together. In late 2018, Pape visited the homestead for the first time in 25 years, some 40 years after he first felt inspired to restore it.
The American Heritage Center, a part of Finlandia University in Hancock, had brought a Finnish film crew out to the homestead to be featured on Finnish television.
When people travel to the Upper Peninsula from Finland, the Hanka Homestead figures prominently into their time, and the homestead had a major role in FinnFest 2013, Finland's 100th independence celebration and the celebrating of "Juhannus," the longest day of the year, according to Heikkinen.
"The Hanka Homestead is the embodiment of the Finnish term "sisu," which means inner fortitude, strength, guts — all needed to build a life in the wilderness and part of all pioneers' lives regardless of ethnicity," he says.
For more information, visit hankahomesteadmuseum.org.
Arnett writes from Battle Creek.
Subscribe to receive top agriculture news
Be informed daily with these free e-newsletters
You May Also Like
---