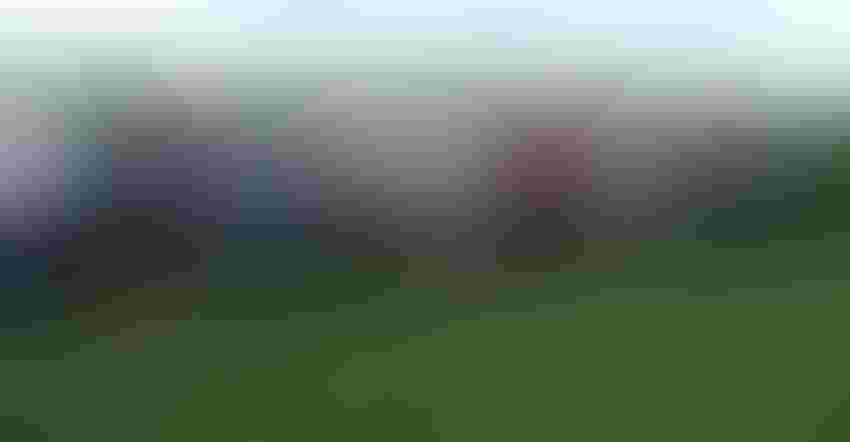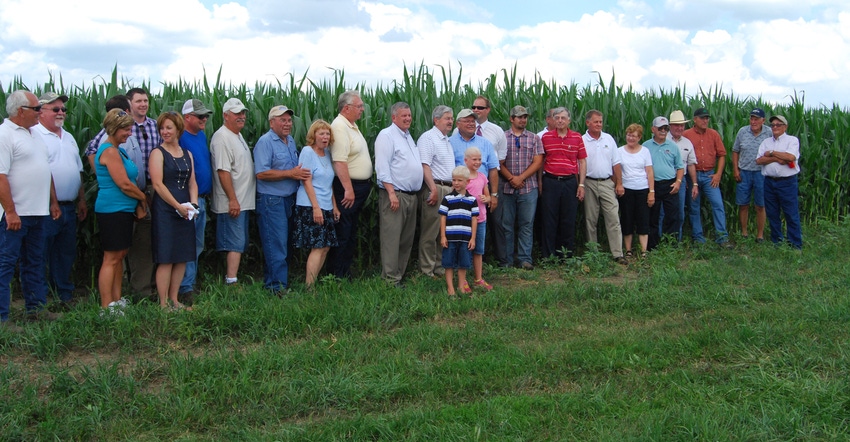 FAMILY FARMING PREVAILS: It's a myth that today's modern food production system is run by corporations and industrial agriculture. Much of our food is grown and raised by farm families; more than 97% of Iowa farms are owned by families.
There is a popular myth that today's modern food production system is being run by corporations or industrialized agriculture. But the truth is, much of our food is grown and raised on farms by families. Iowa has roughly 88,000 farms and 129,000 farm operators. According to the USDA's 2012 Census of Agriculture, more than 97% of Iowa farms are owned by families.
"The stigma of the 'factory farm' or 'Big Ag' is something we hear all the time," says Iowa Corn Promotion Board President Larry Klever, a farmer from Audubon. "I believe it's important for consumers to understand that the vast majority of farms in the U.S. like mine are family-owned and operated."
Larry, wife Mary and their son are involved in the farming operation raising corn and soybeans. Larry has been farming for 40 years. "It's true. Iowa farmers make a living growing crops and raising livestock on our family farms, which is why it's important for us to provide the best possible care. For us, it's not just a business, but a way of life."
Family-owned farms still dominate
Iowa is not alone. Of the 2.1 million farms in the U.S. recorded in 2012 U.S. Census of Agriculture, 97% were family-owned operations with the average farm size of 434 acres. Also, 88% of all U.S. farms are small family farms, with less than $350,000 in gross cash farm income, and nearly 9% are midsize or large family farms.
"Many of our farms are set up as limited liability corporations, similar to small businesses across the nation. LLCs are established more for tax reasons, and are owned by a few family members involved in the operation," notes Klever.
Not only does the average American farm feed about 168 people worldwide, but 1 in 5 Iowans go to work because of agriculture. Iowa agriculture and ag-related industries supported 418,777 jobs in 2012, accounting for 21% of total jobs in Iowa and 17% of household income.
5 pros family farms bring:
• The money farms make as a business is mostly spent within their communities. Farmers live, work and raise children there. They support other local businesses and keep rural communities thriving. Click here to watch a video about the Blair family who support the local community while raising their children on the farm at Dayton.
• Farmers use technology to be more efficient and farm smarter. Click here to see how the Ross family of Minden embraces technology to improve their operation.
• Farmers care about their farm and the environment. They focus on improving the water, soil, air and habitat on their farms and for the next generation. Click here to hear how Mark Recker of Arlington and his family preserve their land and the state's water quality.
• Farmers take pride in the food they produce. They want to provide the highest quality and safest food for their families' and yours. Click here to meet Dean Meyers and his sons who are passionate about producing the best possible food on their family farm in Rock Rapids.
• Farmers are committed to sustainability so that the land is here for future generations. Click here to meet the Bell family as they prepare their twin daughters to pursue careers to someday take over the farm.
The Iowa Corn Promotion Board works to develop and defend markets, fund research, and provide education about corn and corn products. The Iowa Corn Growers Association is a 7,500-member strong grassroots-driven organization, headquartered in Johnston, serving members across the state and lobbying on agricultural issues on behalf of its farmer-members to create opportunities for long-term Iowa corn grower profitability. For more information, visit iowacorn.org.
Source: Iowa Corn Growers Association
Subscribe to receive top agriculture news
Be informed daily with these free e-newsletters
You May Also Like
---