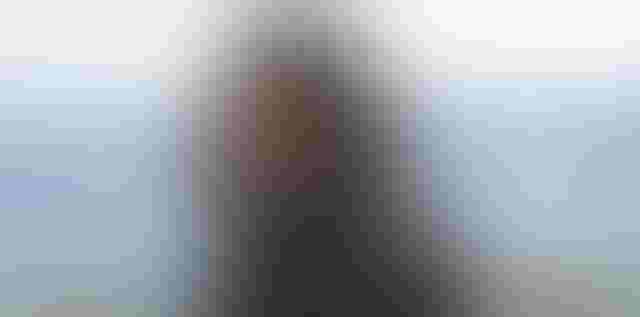 Amira Resnick joined UC ANR as director for Community Nutrition and Health.
UCANR
UC Agriculture and Natural Resources has ramped up its hiring of scientists and staff to better serve California communities. The new hires bring expertise in nutrition, crop production, water management, agricultural land acquisition and community development.
Recently 48 more UC Cooperative Extension Advisor positions were released for recruitment over the next 12 months thanks to increased 2021-22 state funding. This brings the total to 89 new UCCE Advisor positions added since July 2021 when Gov. Gavin Newsom and the state Legislature provided a historic budget boost for UC ANR. The full list of UCCE positions is posted at https://bit.ly/CEpositions2021-22.
Over the past few months, the following 10 UCCE personnel have begun working at locations across the state. A dozen more scientists have been hired and will be joining soon.
Amira Resnick
Amira Resnick joined UC ANR as director for Community Nutrition and Health.
"The position will further refine our vision for growth in the areas of nutrition and health and will oversee the network of nutrition and health work implemented across the state through the Expanded Food and Nutrition Education Program; CalFresh Healthy Living, UC program; and UC Master Food Preserver program," said Mark Bell, vice provost of strategic initiatives and statewide programs.
Prior to joining UC ANR, Resnick was senior manager with Alliance for a Healthier Generation based in Los Angeles. In that position, she has spearheaded new, innovative multi-sector partnership development, secured funding opportunities, and implemented projects to advance environmental and systemic change toward whole child health.
Previously, as Statewide Family Services coordinator with Telamon Corporation, she led program implementation across 17 Migrant Head Start sites with 500 employees, serving over 1,000 families. 
Resnick holds a master's degree in public administration from the University of Southern California and a bachelor's degree in cultural anthropology with a minor in Spanish from the University of Michigan.
Resnick is based in Davis and can be reached at [email protected].
Philip Waisen
Philip Waisen joined UC Cooperative Extension as a vegetable crops and small farms advisor in Riverside and Imperial counties.
He is developing research and extension programs focused on pest and disease management and plant nutrient management in vegetable agroecosystems. 
Prior to joining UCCE, Waisen was a postdoctoral researcher at the University of Hawaii at Manoa, where he worked on Western Sustainable Agriculture Research and Education-funded research projects on nematode and soil health management in tomatoes, peppers, cucurbits, asparagus, banana and brassicas.
During 2021, Waisen served as a part-time lecturer teaching plant pathology, research methods, and horticultural sciences courses at his alma mater, the Papua New Guinea University of Technology. 
He earned a Ph.D. and M.S. in plant pathology/nematology, plant and environmental protection sciences at the University of Hawaii at Manoa and a B.S. in agriculture and plant disease at Papua New Guinea University of Technology.
Waisen is based in Indio and can be reached at [email protected]. 
Christopher Chen
Christopher Chen joined UC Cooperative Extension as an integrated vineyard systems advisor for Sonoma, Mendocino and Lake counties. 
Chen earned a B.S. in agronomy, a B.A. in economics, an M.S. in agronomy with specialization in viticulture and a Ph.D. in horticulture and agronomy with specialization in viticulture, all at UC Davis.
While in the master's program at UC Davis, Chen researched the efficacy of shade nets as
heat-damage reduction tools for wine grapes at the UC Oakville Research Station in Napa Valley. He also assisted in field projects across California ranging from Delano and Paso Robles to Napa, Sonoma and Mendocino counties. During his doctoral studies, Chen tested the salinity tolerance of wild and cultivated grapevine rootstocks stored at the UC Davis germplasm collection.
Chen is based at the UC Hopland Research and Extension Center and can be reached at [email protected]. Follow him on Twitter @GrapeProblems.
Natalie Levy
Natalie Levy joined UC Cooperative Extension as an associate specialist for water resources serving Orange County.
Levy is designing and conducting water-related research and extension activities focused on the needs of both urban and agriculture systems. At the UC South Coast Research and Extension Center, she assists with the Climate Ready Landscape Plant irrigation trials, a collaborative Specialty Crops Multistate research project being conducted at several Western academic institutions. The data collected from the deficit irrigation trials are used to assess vigor and overall performance of landscape plants to identify low-water use plants that can be successfully grown in each climate and soil type.
She earned a Ph.D. in agricultural and extension education and evaluation and an M.S. in agronomy, both from Louisiana State University, and a B.S. in environmental science from UC Berkeley.
Levy is based at the UC South Coast Research and Extension Center in Irvine and can be reached at [email protected]. 
Julie Morris
Julie Morris joined UCCE in Santa Clara County as agricultural liaison, a new UCCE position supported by the county Agricultural Division and UC ANR. Morris will facilitate and expedite agricultural projects in Santa Clara County.
"Julie will advance our mission to support economic and community development of local farms and ranches by coordinating across county departments and community groups to enhance food access and public health," said Santa Clara County Agricultural Commissioner Joe Deviney.
Morris will help agricultural producers navigate the complex regulations and coordinate efforts for policy change and regulatory simplification. By working closely with a variety of partners, including farms and ranches, landowners, policy advocates, decisionmakers, community stakeholders and others, she will be instrumental in developing and administering new systems, policies, processes and programs supporting healthy food systems.
A longtime rancher and co-founder of T.O. Cattle Company, Morris is an advocate of local food systems. Her family's ranch direct markets grass-fed beef to customers throughout California. She was communications and government affairs manager at Earthbound Farm and has experience with federal and state agriculture policy, food access issues, and regulatory and compliance standards. She is also the former executive director of Community Vision San Benito County, part of the Community Foundation of San Benito County.
Morris holds a bachelor's degree in journalism from San Diego State University and is a graduate of the California Agricultural Leadership program, a two-year fellowship focusing on community involvement and leadership.
Morris is based in San Jose and can be reached at (408) 201-0674 and [email protected].
Rita Clemons
Rita Clemons joined UC ANR as UCCE director in Orange, Riverside and San Bernardino counties. With Clemons assuming administrative responsibilities for the three counties, UCCE advisors Darren Haver, Janet Hartin and Chris McDonald and 4-H Community Education Supervisor Stephanie Barrett will be able to focus on their research and community outreach.
Prior to joining UC ANR, Clemons was the regional center director for Cambridge College-Southern California, creating visibility for the college by developing strong partnerships and relationships with local community organizations. 
She holds a degree in paralegal studies at the Southern California College of Business and Law, bachelor's degree in business administration at the University of Phoenix, and a master's degree in management with a concentration in leadership at Claremont Graduate University.
Clemons is based in Moreno Valley and can be reached at [email protected].
Hung Doan
Hung Doan joined UC Cooperative Extension as a small farms and specialty crops advisor serving Riverside and San Bernardino counties. His research interests include integrated pest management, vegetable and mushroom production, nutrient management, food safety and vegetables and specialty crops pathology. 
Before joining UC ANR, Doan was an instructor for a U.S. AID-funded Farmer-to-Farmer Program in Guyana. He has experience working on small-scale farms in California and abroad in Kenya and Vietnam.
Doan earned his Ph.D. at UC Davis studying pathogenic Escherichia coli on leafy greens. He also earned a B.S in biochemistry and molecular biology and an M.S in plant pathology, working on developing sustainable controls for Fusarium wilt of cotton at UC Davis. 
Doan is headquartered in Moreno Valley and can be reached at [email protected]. 
Curt Pierce
Curt Pierce joined UC Cooperative Extension as the area irrigation and water resources advisor for Glenn, Tehama, Colusa and Shasta counties. 
Pierce works with other local UCCE orchard advisors and community stakeholders on agricultural irrigation issues such as improving efficiencies, scheduling and system maintenance, as well as groundwater recharge, flow measurements and water diversions. His past research has focused on deficit irrigation and partial root-zone drying in field-grown pecans.
He earned his Ph.D. in horticulture and B.S. in agriculture and community development, both from New Mexico State University.
Pierce is based at the UCCE Glenn County office in Orland and can be reached at [email protected].
Cristina Murillo-Barrick
Cristina Murillo-Barrick joined UC Cooperative Extension as an agricultural land acquisitions academic coordinator II serving Fresno, Merced and Tulare counties.
In her role with UCCE, Murillo-Barrick supports the mission of California's Sustainable Agricultural Land Conservation Program (SALC) to fight climate change by protecting productive farmland. Collaborating with the Strategic Growth Council and the Department of Conservation, she provides input on critical land use issues, strategies and opportunities to local and regional planning agencies, land trusts, nonprofits, landowners and other stakeholders.
Murillo-Barrick said she hopes to "support, amplify and expand efforts to achieve agricultural sustainability and address climate change within California's most impacted communities. A fundamental piece of this work will involve providing sound technical assistance while centering on equity, antiracism and language justice."
Prior to joining UC ANR, Murillo-Barrick was an environmental science educator at
Golden Gate National Recreation Area, Yosemite National Park and Shenandoah National Park, trained ecotourism guides; and volunteered for programs in Nicaragua and Costa Rica.
She earned an M.A. in geography, M.S. in community development, B.A. in international relations, and B.A. in Spanish, all from UC Davis. She is fluent in Spanish and trained in both translation and interpretation.
Murillo-Barrick is headquartered in Fresno and can be reached at [email protected].
Sandipa Gautam
Sandipa Gautam joined UC Cooperative Extension as an area citrus integrated pest management advisor serving Fresno, Madera, Tulare and Kern counties. 
Prior to accepting the UCCE advisor position, Gautam was an assistant research entomologist in the UC Riverside Department of Entomology. Since 2016, she had worked with UCCE specialist Beth Grafton-Cardwell at Kearney Agricultural Research and Extension Center leading a research group that works on integrated pest management in citrus. She has studied fungal feeding mites Lorryia formosa and Tarsonemus bakeri, California red scale, Asian citrus psyllid and the efficacy of treatments against arthropod pests of export concern. 
She earned a Ph.D. and M.S., both in entomology, from Oklahoma State University, Stillwater, and a B.S. in agriculture from Tribhuvan University of Nepal. 
Gautam is headquartered at Lindcove Research and Extension Center and can be reached at [email protected]. Follow her on Twitter @gautamsandipa.
Source: University of California Division of Agriculture and Natural Resources, which is solely responsible for the information provided and is wholly owned by the source. Informa Business Media and all its subsidiaries are not responsible for any of the content contained in this information asset.
Subscribe to receive top agriculture news
Be informed daily with these free e-newsletters
You May Also Like
---