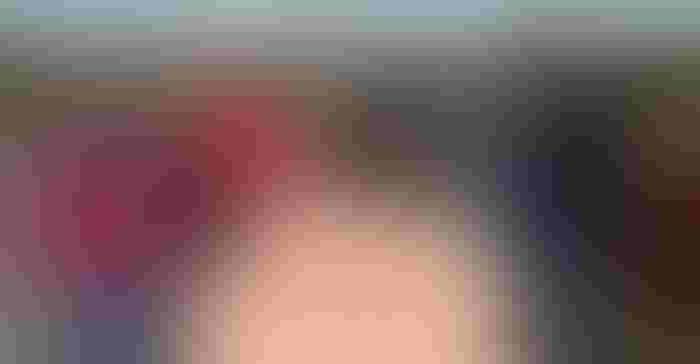 While fishing in Florida, Glenn Primrose got to talking to a gentleman who said he likes to grow gigantic pumpkins as a hobby. "I thought, I bet my grandson would like to do that," Primrose says. "And after getting back to Michigan, he sent us some seed."
Together, Primrose and his grandson, Drew Thompson, both from Grass Lake, Mich., have been growing giant pumpkins for three years. Each year, they are getting a little better at it.
Vying to see who can grow the heaviest pumpkin has become a fun yet competitive goal. In fact, it has grown into an international competition. There are associations, too. The Michigan Giant Pumpkin Growers Association helps growers in producing humongous pumpkins by hosting a spring information seminar, a growers network and providing seed. The MGPG also provides some funding for weigh-offs.
Nationally, the Great Pumpkin Commonwealth seeks to cultivate the hobby of growing giant pumpkins throughout the world by establishing standards and regulations that ensure quality of fruit, fairness of competition, recognition of achievement, fellowship and education for all participating growers and weigh-off sites.
At Andy T's Farm in St. Johns — the first of five 2019 Michigan pumpkin weigh-offs — the duo submitted two pumpkins in a field of 29 that day. They took fourth place with their 1,240-pound giant and sixth place with a 1,195-pounder.
There are really no secrets, or so Primrose says, to growing a colossal pumpkin, but it does require a lot of preparation, attention to detail and ongoing maintenance. It also takes space. Plan for between 600 and 1,200 square feet.
Thompson says the growing season begins indoors in April, and from there it's constant care. "You have to tend to them daily," he says. "It's everything from taking care of the vines, to watering and pulling soil and tissue samples. But it's a fun, family project."
Blossoms are removed from each vine, allowing only one to flourish. And vine diameter can reach up to 4 inches from the plant stump to the pumpkin.
According to Burpee, a national seed company, to grow really big pumpkins, the most important things to remember are seeds, soil, sunshine and water.
The pumpkin claiming the $1,000 top prize (provided by Andy T's Farms) Sept. 28 — with 1,462 pounds of girth — was raised by Joe Platte, a career civil engineer who has been perfecting the art of growing enormous pumpkins over the past 23 years in Comstock Park, Mich. "It's a learning process," Platte says. "My first pumpkins were like 400 pounds, and it seemed like it took forever to get to 1,000 pounds."
Last year, he raised his heaviest pumpkin to date at 1,780 pounds. "I'm hoping to top that this year," he says, while awaiting another weigh-off in Canfield, Ohio.
This giant pumpkin growing craze was started in Michigan in 1980 with a 160-pounder grown by Andy Todosciuk, owner of Andy T's in St. Johns. He kept breaking his own state record for a decade with the last one being a 543-pound mammoth he grew in 1987. That record fell in 1991 when Bill Garvey of White Lake, Mich., brought his 545-pounder to the competition.
Pumpkins have been getting larger and larger ever since.
While this year's competition is not yet complete at the time of this writing, the state record is owned by Mark Clementz of Holly, Mich., with 2,043.5 pounds in 2017.
Josh Larson of Sand Lake, Mich., had the largest pumpkin in Michigan last year with 1,901.5 pounds.
The North American Pumpkin record holder is Steve Geddes of New Hampshire with 2,528 pounds set in 2018, while the world's heaviest pumpkin is a whopping 2,624 pounds grown by Mathias Willemijns of Belgium.
"It's a nice, outside hobby for the long summer evenings," says Platte, who adds that he tries to improve each year. "Though my pumpkin weights are improving a lot, I'm not as competitive with others as I once was. Really, I compete against myself."
The MGPG Association was formed about 15 years ago, and Platte has been the president, by default he says, for the past eight years.
"It's about setting a positive example for newer growers and really helping them get started," he says.  
A new grower with only a few plants can expect to spend upward of $500 annually, says Platte, who spent about $2,000 growing pumpkins and squash this year. "But I grow a lot of plants and spray, fertilize and irrigate to grow 1,500 pounds plus," he explains. "Each grower has his or her own objectives and most are not as serious as I am, which is OK. They may be wanting to grow a 500-pounder that is pretty and orange."
His advice for new growers is to see what others are doing, go on patch tours and attend seminars. "Ask questions and figure on it being a long-term objective," Platte says. "It takes years to learn by experience."
There are about 10 growers in the state that have grown 1,500-pound pumpkins, Platte says. "With some luck, anyone could be the state champ any given year," he adds.
Time will tell if there is a record-breaker this year. Platte says he's skeptical as it's been a challenging season. "On average, I'd says the weights were down, on average, about 200 pounds," he says. "We had a slow start in May and June, but July, August and September were good for growing. So, we'll see."
To join the MGPG Association, which includes educational opportunities, seed, an annual newsletter and weigh-ins, make a $25 check payable to Michigan Giant Pumpkin Growers and send to Joe Platte, 6480 Bristol, Comstock Park, MI 49321.
How to grow a giant pumpkin
Joe Platte, president of the Michigan Giant Pumpkin Growers Association, offers these tips for raising a colossal pumpkin:
Maintain high soil fertility, good organic matter content and microbiological soil health.

Provide adequate nutrients to support a strong plant. A strong plant is less susceptible to disease pathogens.

Monitor plants routinely, especially during periods of high temperature and high humidity.

Keep weeds under control within and around the patch.

Mound transplant site to keep stump (core) of plant dry; maintain easy access to stump for monitoring.

Maintain good air flow through the plant canopy.

Keep patch well drained; limit the time the soil is wet or saturated.

Maintain a loose soil profile; prevent compaction of the soil.

Reduce disease pressure and pathogen levels in soils. Have soil tested for diseases to identify the pathogens.

Plant cover crops such as mustard that can suppress soil pathogens.

Diseases or pathogens survive on crop residue; remove and burn infected vines during the season and all vines after the season.

Consider applying a soil sanitizer if pathogen level is high.

Be persistence, don't let your guard down; continuously monitor plants; keep up with pesticide applications; continue applications through mid-September.

Consider using different fungicide classes to prevent disease resistance.

Spray general fungicide after plants are damaged by wind, hail or heavy rain.

Prepare a spray and drench plan and schedule before the season starts.
Subscribe to receive top agriculture news
Be informed daily with these free e-newsletters
You May Also Like
---