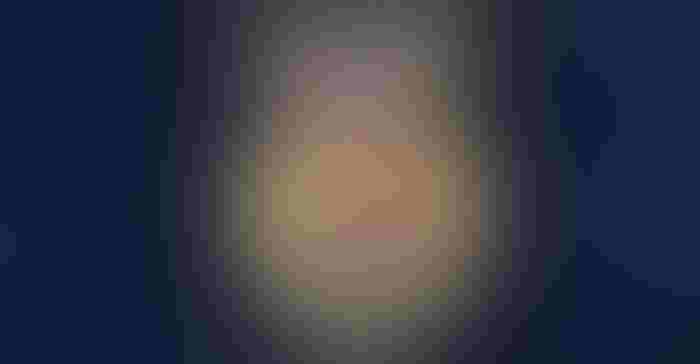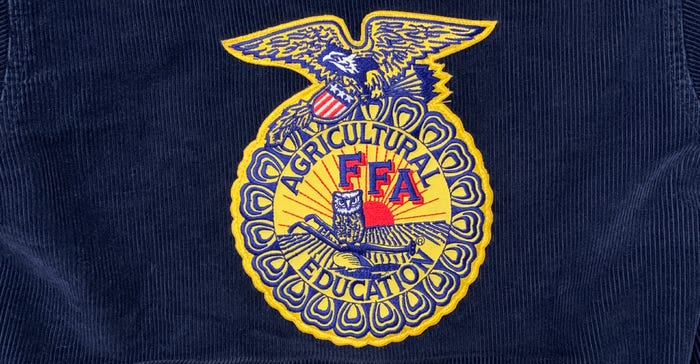 Four years ago, standing up and speaking in front of a small classroom filled with students terrified Kaitlin Kleiboeker. Then she joined FFA and participated in fall public speaking.
"That's the first experience I had with public speaking at all," she recalls, "but I did it, and I saw that it was possible to step out of my comfort zone and share my passion and speak in front of other people."
At the event, she met then-Missouri State FFA officer Beth Knipp. "She talked to me about what FFA truly was, how it is about growing yourself as a leader, then taking those skills and growing the people around you and helping each other figure out what our role in agriculture, in society as a whole, is," Kleiboeker says.
At that single event, with a single encounter, Kleiboeker decided she would take advantage of every opportunity offered to her in FFA and eventually become a state officer. "I wanted to inspire people the same way that Beth inspired me," she adds.
In May, the Pierce City FFA member not only became a state officer, but also the 2021-22 Missouri FFA Association state president.
FFA all in the family
The Kleiboeker name has become a legacy of sorts in Missouri FFA. Kaitlin's brother, Brenden, was state president in 2019-20. Her father, Philip, was the 1993-94 state president, and her mother, Margaret, was on the 1994-95 state officer team. Still, she says there was never a sense of pressure from her family, only encouragement.
The family owns a diversified crop and livestock farm outside of Stotts City, Mo. Kleiboeker's supervised agricultural experience program consists of finishing 150 market hogs annually for an all-natural pork company. "My family has been raising hogs for many years, and I had the opportunity to start a contract with the same company," she says.  
She also owns a small herd of Simmental cattle. Her passion for livestock drives her career choice.
In the fall, Kleiboeker will attend the University of Missouri and major in animal science with the ultimate goal of becoming a large animal veterinarian.
"I've seen the struggles that my dad and grandpa and other farmers around us have gone through with animal health, especially in the swine industry," she says. "There's so many problems and diseases that people don't know a lot about, and having the opportunity to be a part of that solution and finding the solutions that fit each operation specifically is something that really excites me."
But first, as Missouri State FFA president, she will encourage others to find and pursue their passions.
Helping future FFA members
The purpose of FFA, Kleiboeker says, is to advocate for agriculture's growing needs to make it sustainable for future generations. It starts by developing a skill set, which means making members a little uncomfortable.
During her sophomore year in the FFA, a state officer shared, "There is no growth in your comfort zone and no comfort in your growth zone." Kleiboeker says it is advice she saw play out over the four years in high school.
"It took taking a leap out of my comfort zone because that is where the growth was going to happen," she says. "Only then can you have those new experiences and become an even better person that you ever thought imaginable."
Kleiboeker goal is to help guide FFA members to find their specific role in the agriculture industry, whether it's finding a career in agriculture or discovering a way to stay active within the agricultural industry, no matter where the future takes them.
And it all starts with being active in the local FFA chapter. She says members can start small with events such as FFA camp, where they can meet other members from across the state. "FFA camp has so many different activities and opportunities that focus on areas within leadership and within agriculture," she explains. It is just the right atmosphere for members to grow outside of their comfort zone.
Kleiboeker is joined by 15 other Missouri State FFA officers who were introduced during the 93rd Missouri FFA Convention held in-person at the Mathewson Center on the Missouri State Fairgrounds in Sedalia. These officers represent the 25,662 FFA members from 351 chapters. Click through the slideshow to read more about this year's officer team.
About the Author(s)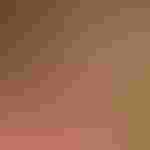 Editor, Missouri Ruralist
Mindy resides on a small farm just outside of Holstein, Mo, about 80 miles southwest of St. Louis.
After graduating from the University of Missouri-Columbia with a bachelor's degree in agricultural journalism, she worked briefly at a public relations firm in Kansas City. Her husband's career led the couple north to Minnesota.
There, she reported on large-scale production of corn, soybeans, sugar beets, and dairy, as well as, biofuels for The Land. After 10 years, the couple returned to Missouri and she began covering agriculture in the Show-Me State.
"In all my 15 years of writing about agriculture, I have found some of the most progressive thinkers are farmers," she says. "They are constantly searching for ways to do more with less, improve their land and leave their legacy to the next generation."
Mindy and her husband, Stacy, together with their daughters, Elisa and Cassidy, operate Showtime Farms in southern Warren County. The family spends a great deal of time caring for and showing Dorset, Oxford and crossbred sheep.
Subscribe to receive top agriculture news
Be informed daily with these free e-newsletters
You May Also Like
---