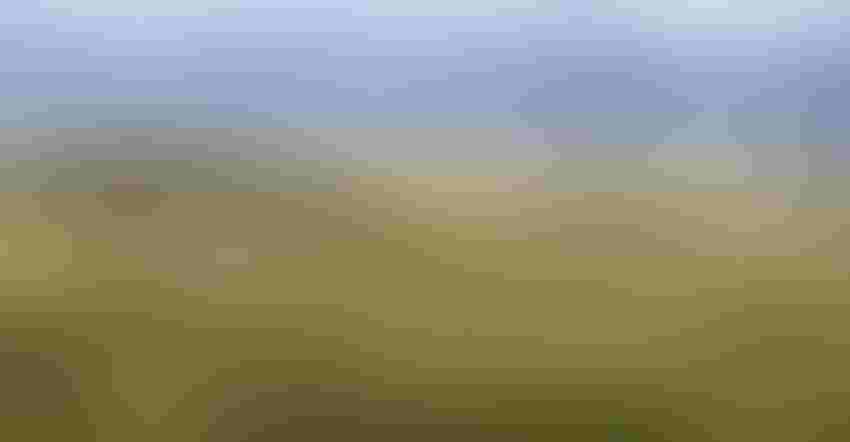 POWER OF AG: The diverse agriculture economy of Wyoming has an impact on the state. A report released recently from the University of Wyoming details key benefits of the industry to all state residents.
When many think of Wyoming, they see open land — often without crops, depending on what parts of the state you travel. But agriculture is big business in the state, according to a report released recently.
In fact, the state's farms and ranches cover more than 30 million acres of land and $22 billion in investments in land, buildings, machinery and equipment. And another key fact from the report is that 96% of 11,700 farms and ranches in the state are owned by families, individuals, partnerships and family-held corporations.
The report, "The Economic Importance of Wyoming Agricultural Production," offers a comprehensive look at how agriculture benefits the state. For example, the report shows that in 2014 (the latest-period figures available), ag production in the state generated gross income of $2.1 billion.
The four-page report was authored by economists David "Tex" Taylor, Thomas Foulke and Roger Coupal. They estimate that the economic impact of the ag industry is double the gross income from ag production. That would add up to a $4.2 billion contribution to the Wyoming economy.
Taylor noted, "Agriculture plays an important role by bringing in outside revenue through export sales, and it provides economic diversity."
By the numbers
The report details that the state has 2.4 million acres of cropland, 1.3 million cattle and calves, 355,000 sheep and lambs, 85,000 hogs and pigs, 72,000 horses, 27,000 chickens, 9,000 goats and 3 million pounds of honey — which all produce jobs, too.
Taylor, Foulke and Coupal report that the $4.2 billion in economic activity associated with agriculture supported about 33,000 jobs directly and in support industries (like elevators and farm equipment dealerships), with total labor income of nearly $1 billion.
One benefit for all Wyoming residents is tax revenue from agriculture. Coupal found that agriculture generates about $77.5 million in tax revenue for state and local governments, yet costs only 54 cents in local government services for every dollar generated.
Those financial figures don't include other benefits of agriculture, including the open spaces on private ag lands that offer wildlife habitat and other ecosystem benefits. And there is value to residents to those "wide-open spaces" maintained by farmers and ranchers.
A survey sponsored by the Wyoming Stock Growers Association, the Wyoming Stock Growers Land Trust, The Nature Conservancy and the Ruckelshaus Institute at the University of Wyoming found nearly 80% of the state's residents feel they benefit from the presence of farms and ranches.
Source: University of Wyoming
Subscribe to receive top agriculture news
Be informed daily with these free e-newsletters
You May Also Like
---