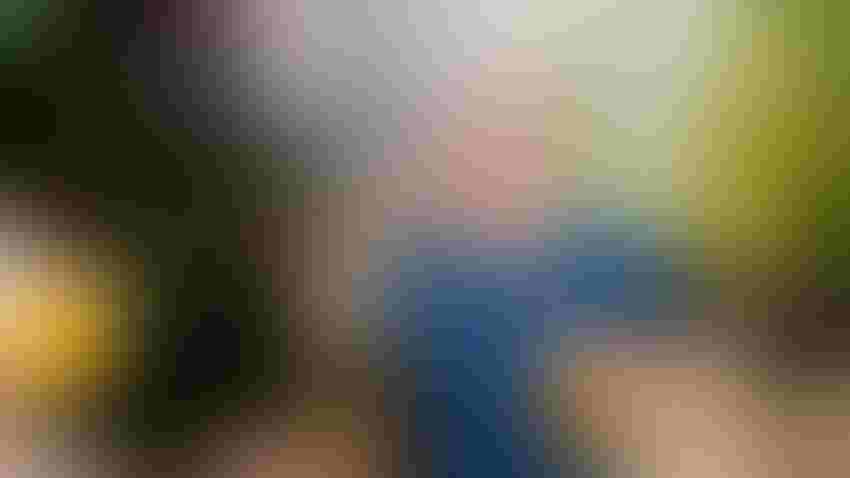 FESTIVAL SUSTENANCE: A fall festival just isn't complete without food and beverages, like a giant turkey leg and a frosty mug of beer at the Kansas City Renaissance Festival in Bonner Springs. The festival is open weekends from Sept. 2 to Oct. 15.
Photos courtesy of Kansas Tourism
by Colby Sharples-Terry
Fall is for festivals, and Kansas knows how to throw a party.
Bring on cooler weather, firelit nights and family fun for days. Make the most of this season with your loved ones at these top Kansas events.
Renaissance Festival, Bonner Springs. Open weekends, Sept. 2 to Oct. 15, The Kansas City Renaissance Festival offers a unique and immersive experience showcasing medieval-themed entertainment, jousting tournaments, live performances, crafts, food, and interactive experiences. Some go for the giant turkey legs, but there is much more to enjoy at the festival.

Ciderfest, Louisburg. Open weekends Sept. 23-24 and Sept. 30-Oct. 1, at the Louisburg Cider Mill, Ciderfest celebrates the apple harvest season every year. It features various apple-related activities, live music, and arts and crafts. Kids of all ages can ride the hay wagon out to the huge pumpkin patch to pick their own pumpkin, experience a 10-acre corn maze, visit with farm animals, play on the hill slide and enjoy the picnic areas. Be sure to take advantage of the great photo opportunities throughout for your family memories.

Oktoberfest, Hays. Sept. 29 and 30, the Volga German Society Oktoberfest is an annual celebration of the German Russians of Ellis County. It is held at Municipal Park Hays on the Friday and Saturday of Fort Hays State University's Homecoming Weekend. The festival includes various activities and booths that provide authentic German foods from schnitzel to bierocks (yeast dough pastry pocket sandwiches), as well as crafts, beer and musical entertainment.

DERRING-DO ON DISPLAY: Kansas is full of talented craftspeople, artisans and performers who will delight your family. Make time to make memories at a fall festival in the state this year.

Columbus Hot Air Balloon Regatta, Columbus. Oct. 6-8, the Columbus Day Festival's own Hot Air Balloon Regatta is part of the fastest growing festival in Southeast Kansas. More than 20 balloons from all over the area will decorate the October sky with color and excitement. Beginning with a balloon glow on Friday evening, then followed by three regattas over the weekend (weather permitting), the event has become the Columbus Day Festival's main attraction. The first Hare & Hound race between balloons takes off Saturday morning from the industrial park. Another race follows later in the day amid the festivities, and the last regatta takes place on Sunday.

Ozfest, Liberal. Liberal, the official home of Dorothy Gale, celebrates "The Wizard of Oz" all year long at Dorothy's House and the Land of Oz, but it really gears up the second Saturday of October during Ozfest. On Oct. 14, come celebrate the anniversary of the movie with live entertainment, games, costume contests, food and fun. And remember, there truly is no place like home.

Svensk Hyllingsfest, Lindsborg. On Oct. 13-14, the residents of Lindsborg will again host a community-wide festival and don traditional Swedish folk costumes to celebrate the Swedish pioneers who settled the Smoky Valley in 1868-69. The festival features art and crafts, special foods, ethnic music and other special entertainment while Swedish folk dancers and musicians add to the flavor of the festival. The festival also features live demonstrations of cooking, arts, crafts and folk costumes, among others. The parade will have marching bands, floats, antique cars and other unique entries.

Dirt Road Junk Fest, Valley Falls. If you're into hunting neat items for your home and garden, make plans for Dirt Road Junk Fest Oct. 13-14. Dirt Road Junk Fest features antiques, primitives, sporting, small business, handmade items, junkers, food and drinks, pumpkins, and the junkyard for the kids. This year boasts over 200 vendors with plenty of booths to score some incredible finds. They even have a Dirt Road Dude Team for loading larger items for you. Grab your gal pals and shop your hearts out, you deserve it.
These are just a handful of events and festivals happening in Kansas this fall. To see a full list of the celebrations, visit travelks.com/events.
Sharples-Terry is public relations and communications manager for Kansas Tourism.
Kansas Tourism aims to inspire travel to and throughout Kansas to maximize the positive impacts that tourism has on the state and local communities. For more trip inspiration and to order a free Kansas Travel Guide, head to travelks.com.
Subscribe to receive top agriculture news
Be informed daily with these free e-newsletters
You May Also Like
---