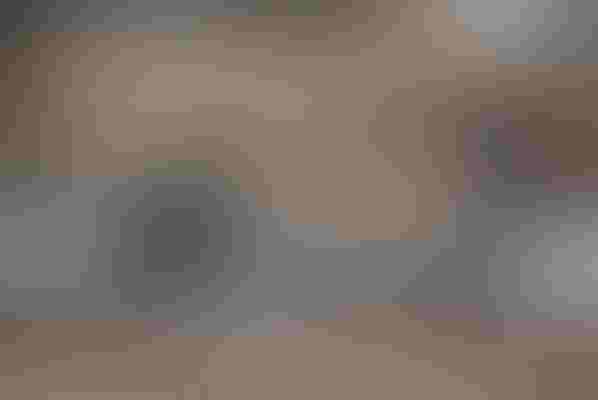 A metal cowboy rides among the ashes of the 34 Complex Fire that consumed 62, 432 acres in Woodward County, Okla., in 2018.
On the wings of a deadly 2018 wildfire season, the warmth of a spring sun coupled with the windy month of March signals the threat of a new wildfire season across the Southwest.
"The 2018 wildfire season in Texas produced the sixth worst year for widespread wildfire across the state," Melanie Karns, information officer for the Texas A&M Forest Service, told Southwest Farm Press this week. "We saw multiple fires break out in various locations all across the state, many of them being significant fire events."
While Karns says the 2019 winter rains have gone a long way in restoring soil and pasture moisture across much of Texas, it has also boosted the growth of grasses and other tender that can dry quickly as the warming sun and March winds begin to rob the landscape of moisture.
FIRE DANGER
"Currently, wildfire risk is low across most of the state, but there are 30 areas or so that require watching because of early season dry conditions and new growth grasses that can serve to ignite a spark which can quickly grow into something larger," she said.
Most of the threat is limited to areas across the upper Panhandle region, West and Southwest Texas and stretching across parts of Oklahoma and northern New Mexico.
"Already this year we have seen a few isolated wildfires break out, including the Boone 283 fire in Roberts County that scorched around 2,700 acres before containment and the Bugbee Fire in Hutchinson County that involved over 2,000 acres."
Both fires were contained over the weekend, but fire officials say they remain diligent as some areas of the Panhandle are still favorable for wildfire development.
EQUIPMENT
Other, smaller fires have also been reported early in 2019, including several incidents in East Texas. In each case so far, officials say those fires appear to have been ignited as a result of human causes, including the burning of trash and debris.
Karns said most wildfires can be attributed to human involvement. But the risk of a spark from weather events like lightning are also a concern, especially in the spring thunderstorm season and as temperatures heat up with the approach of summer.
Fire officials warn farmers and ranchers to make certain their agricultural equipment is in good operating order. Equipment with faulty exhausts can also spark a fire under dry pasture conditions.
"Even driving a pickup into the field can cause a fire if grasses are tall and dry and are heated by catalytic converters or exhaust systems," Karns warns.
GREATEST CULPRIT
But the greatest culprit when it comes to uncontrolled wildfire across the Southwest is the burning of trash and debris.
The Texas A&M Forest Service recommends:
Controlled-burn measures should be exercised when burning debris.

Burn events should be scheduled according to current conditions and forecast winds.

Rural and urban residents should never burn trash or debris without a fire plan. Have a fire extinguisher and a cell phone readily available so local fire officials can quickly be notified should a fire get out of control.
In 2018, a number of human injuries were reported as a result of firefighting efforts by campers and property owners
"The initial and quick response to a fire that starts to get out of control is a good thing, but often people are slow to call for help once the situation goes beyond their ability to contain it. They should call for local firefighting assistance the moment they believe the fire is growing beyond their ability to manage it," says Karns.
Burn restrictions are generally posted by county officials and Karns warns property owners to always check restrictions before initiating a burn.
Click here, to check current burn bans across Texas.
About the Author(s)
Subscribe to receive top agriculture news
Be informed daily with these free e-newsletters
You May Also Like
---