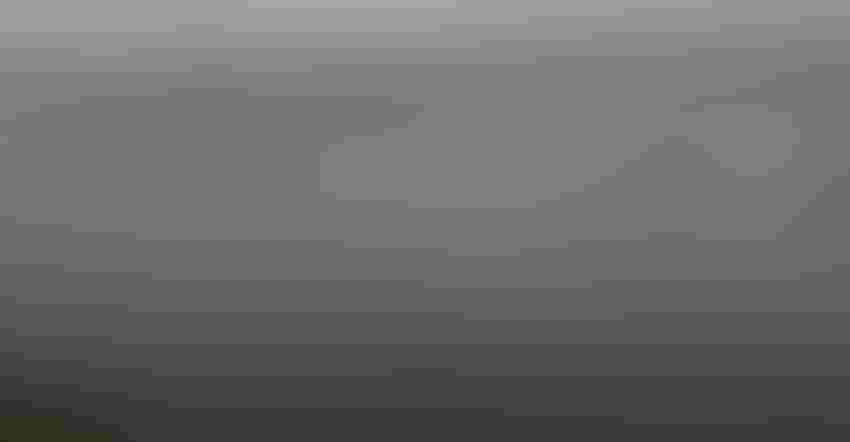 SURVIVING BAD DAYS: Flooded fields have been the norm across the Great Plains this year, providing enough stress to go around.
We all have bad days. Folks in the flooded areas of the Great Plains this past spring have had a lot of bad days in a row. The stress on those families, at times, has been almost insurmountable.
But in our general daily lives, most of the time, we probably dwell on the equipment breakdowns, loose livestock and impending hailstorms more than we should.
The day my dad was born — July 31, 1927 — he was born with his twin brother in the bedroom of the old farm home. He and his brother were the second set of twins in the growing family. When the doctor rode out of town to care for my grandmother after the boys were born, he told my grandfather, "John, I think you started something you don't know how to stop."
That same day that the twins were born, early-morning temperatures dipped below freezing — a rare weather anomaly for July in Nebraska. The corn froze in the field. The doctor wore a heavy buffalo robe when he came to the farm in his horse and buggy.
My grandfather walked behind the barn and cried. His crops had been frozen in July and he had two more mouths to feed. These were tears of anxiety, tears of joy for the newborns, and tears of stress coming out.
In the end, my grandmother was fine after the birth. The twin boys both lived into their 80s, and my grandfather and grandmother were able to feed their family — which eventually grew to 11 children in all — through the Great Depression and into adulthood. Grandpa John lived to be nearly 98. His anxiety on that crazy, eventful day in 1927 was understandable but unfounded in the end.
That's the way it is for all of us. We tend to take the darker side of things and dwell on them, over the upside. I'm as guilty of this as anyone. With some hindsight, we often can look back on stressful days in our lives when the challenge, tragedy or problem turned into something that was good.
Take a flat tire on a pickup as an example. When we are in a hurry and need to drive to town for parts or to fix a fence or get to the field, a flat tire can be simply exasperating. It is an incident that makes us want to coin new colorful metaphors to yell out, just to make us feel better.
But, if you look at it in a different way, it may not be a tragedy. Maybe that flat tire will allow you to be around the homeplace for a minute or two when something much worse happens that needs your attention.
Maybe that flat tire will make you five, 10 or 30 minutes later in traveling on the road and will allow you to avoid a terrible accident. Maybe that flat tire will give you a minute or two more with your children, who may need a moment to talk with their parents on that particular day.
You can't change the fact that the tire is flat, so it is best to accept the fact and move on. We can't know, nor should we, what the effect is. Sometimes, we just have to go with the flow. That is not my nature, nor is it the nature of any farmer or rancher who is busy.
But recognizing the tiny effect of a flat tire in the grand scheme of things helps us take it into perspective and realize that it is only a minor inconvenience, not a national tragedy. Farmers have enough stress these days, so we shouldn't sweat the minor things any more than necessary.
Subscribe to receive top agriculture news
Be informed daily with these free e-newsletters
You May Also Like
---