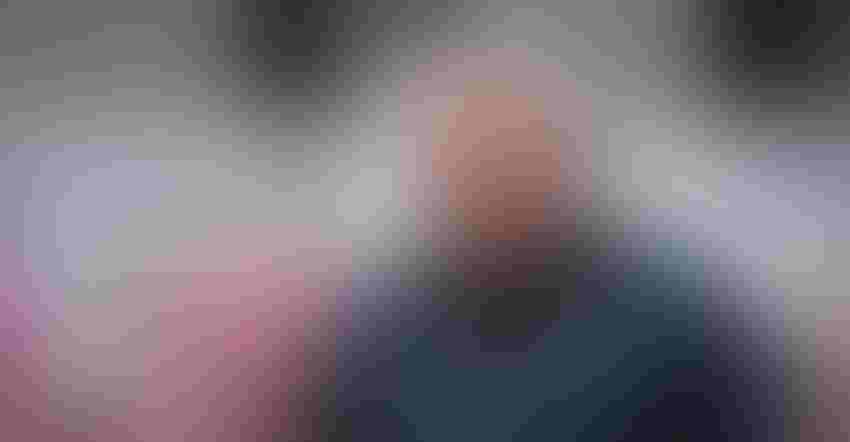 GRIEF IS NORMAL: The healing process after the loss of a loved one begins with understanding that there are actually five stages of grief, notes Purdue's Bill Field.
When Bill Field signed on to become the Purdue University farm safety specialist more than four decades ago, he likely didn't realize that grief counseling would be part of his job. Forty years later, Field can recount hundreds of times his key role has been listening to either victims or survivors of farm accidents. Survivors typically need someone to talk to. Sometimes that person is Field.
While Travis Wenning, the 6-year-old son of Nick and Julie Wenning, Greensburg, Ind., died of cancer, not an accident, the sense of loss of a loved one is very similar. Field shares what he has learned about grief and recovery through his experiences.
"Sometimes people need to talk about it," he begins. "If you're the survivor, you don't want to be around only people who don't want to talk about it.
"You need to find someone you can trust for these types of conversations. Sometimes you're going to be angry and frustrated. The person you're talking with needs to understand you're not angry at them, you're angry with what happened, and you're dealing with your emotions."
Personal example
Field recalls one of his many phone conversations with a survivor who had lost a loved one. "A dairyman called me from Wisconsin who had lost someone in a farm accident," he says. "He wanted to talk. I grew up working on a dairy farm, and I realized he was milking — I could hear the pulsators on the milking machines.
"I listened and then finally told him, 'You need to go change those milkers. I'll wait.' I heard him in the background remove the milkers, put them on new cows and then come back. We repeated this several times because he just needed to get his emotions out, and I knew that.
"Sometimes when I'm listening, people get angry, but I know they're not angry at me. Sometimes they cry. Later they often apologize; it's all part of the process.
"This isn't a problem you're going to fix with a science study here at Purdue," Field adds. "This is about working through the stages of grief. It's a matter of the heart.
"There's also a spiritual perspective. If you're a person who thinks this is all there is to life, and once you die it's over, that gets pretty frustrating to deal with."
For the Wennings, faith is a big part of their lives. Nick, Julie and Nick's parents, Roger and Mary Beth, believe their faith, their family and the support of their community of faith is helping them survive. They also say it's not easy — there are no quick solutions.
Stages of grief
Thanks to Field for locating information about the five stages of grief. Developed by Elisabeth Kubler-Ross and first published by her in "On Death and Dying" in 1969, this version includes interpretation by Alan Chapman, published 2006-13. Learn more at grief.com, a website featuring grief counselor David Kessler.
Here are the five stages, with interpretation by Chapman:
1. Denial. "Denial is a conscious or unconscious refusal to accept facts, information, reality, etc., relating to the situation concerned. It's a defense mechanism and perfectly natural. Some people can become locked in this stage when dealing with a traumatic change that can be ignored. Death, of course, is not particularly easy to avoid or evade indefinitely."
2. Anger. "Anger can manifest in different ways. People dealing with emotional upset can be angry with themselves, and/or with others, especially those close to them. Knowing this helps keep detached and non-judgmental when experiencing the anger of someone who is very upset."
3. Bargaining. "Traditionally, the bargaining stage for people facing death can involve attempting to bargain with whatever god the person believes in. People facing less serious trauma can bargain or seek to negotiate a compromise. For example, "Can we still be friends?" when facing a breakup. Bargaining rarely provides a sustainable solution, especially if it's a matter of life and death."
4. Depression. "Also referred to as preparatory grieving, in a way it's the dress rehearsal or practice run for the 'aftermath,' although this stage means different things depending on whom it involves. It's sort of acceptance with emotional attachment. It's natural to feel sadness and regret, fear, uncertainty, etc. It shows that the person has at least begun to accept the reality."
5. Acceptance. "Again, this stage definitely varies according to the person's situation, although broadly it is an indication that there is some emotional detachment and objectivity. People dying can enter this stage a long time before the people they leave behind, who must necessarily pass through their own stages of dealing with the grief."
Subscribe to receive top agriculture news
Be informed daily with these free e-newsletters
You May Also Like
---