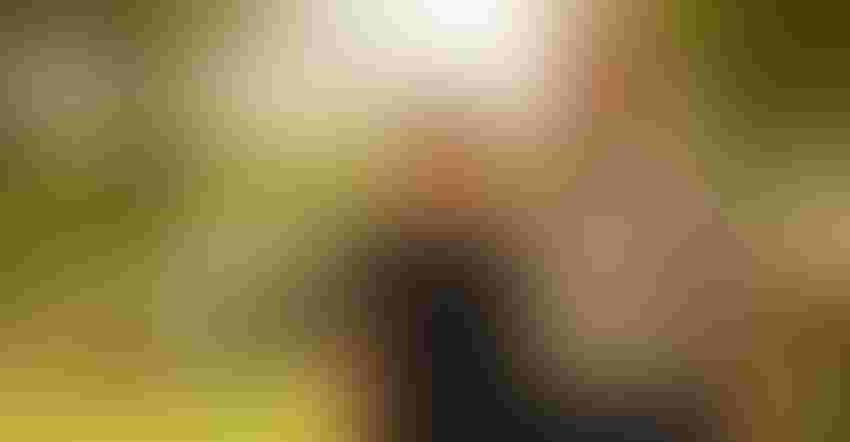 TOGETHER: Over the past 50 years, Janet and Kent Hodel have worked together to raise kids, crops and poultry near Metamora, Ill.
Photos by Holly Spangler
When a neighbor approached Kent Hodel in 1969 about farming 80 acres, it was an offer the 18-year-old could not resist.
That offer set his farming career in motion, and in 1970, he created a partnership with his father, Harold Hodel, on their 240-acre farm of corn, soybeans and wheat near Metamora, Ill. This made Kent, now a 2021 Prairie Farmer Master Farmer, the third generation to join the farm, along with his wife, Janet.
The crop income was not enough to support both families financially, so Kent and Janet diversified, adding Hodel's Eggs, a poultry and egg production enterprise that delivered to local businesses.
The couple expanded the operation to 14,000 laying hens and were responsible for all production, marketing and distribution of eggs. Hodel's Eggs provided jobs for 10 part-time employees to help process and gather eggs.
"I ended up finding markets anywhere within a 40-mile radius that I delivered to four days a week," Kent says. "Stores, restaurants and institutions — it wasn't door to door. It was 30 dozen minimum deliveries."
In 1994, Kent decided it was time to move on and retire from the poultry business.
They remodeled the chicken house in 2010 to create a space for family gatherings. The renovation is an example of how important family is to Kent and Janet. The couple has four children: Eric Hodel and wife Gina, Christine Stahl and husband Blake, Kevin Hodel and wife Jolynn, and Brenda Roley and husband Mike. They also have 12 grandchildren: Ethan, Kara, Ty, Xander, Ellyana, Drew, Landry, Wes, Isaak, Brooke, Devery and Mason.
"My favorite thing about farming is the family working together," says Kent, holding back tears. "Our family gets along well, and it means a lot when we farm as a family."
Janet admits she envisioned herself living in an apartment in the city instead of being a farm wife.
Regardless, Kent says she has always been willing to help around the farm.
"My wife has always been supportive — parts getter, keeping kids happy and making the farm run as smooth as possible," he explains. "When we were in the egg industry, she managed the eggs, and I did the delivering."
Janet says she couldn't have planned her life any better.
"My greatest joy is that I could raise my family here," she says. "We have been able to give them the opportunity to work, to understand what it means to run a business, to make good friends and to be involved."
Next generation
When Kent turned 65, he told his sons that by the time he was 70, they needed to decide if they wanted to carry on the farming tradition.
As the cards fell into place, Eric stepped up in 2017 to join Kent in the family farm.
Today, they're partners in Quarter Mile Farms LLC. The 1,200-acre operation consists of corn, soybeans, hay and 50 head of polled Dorset sheep. Eric's position at Midwest Food Bank allows for time off to dedicate to helping around the farm, and he's a dealer for Wyffels Hybrids.
"I put my time in, but the decisions have shifted to Eric," Kent says. "I feel if you're going to let him grow into the business, then you need to let him take care of the business."
He hopes the legacy will continue.
"I would like my family to continue farming, whether it be grandsons, granddaughters or whoever can keep the ground in as good of shape as it is now," Kent says. "I would like to keep our name truthful and honest and carry on our tradition."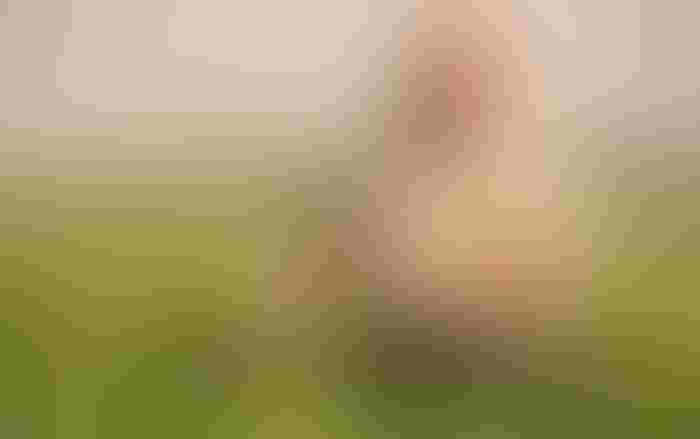 CARETAKER: Kent Hodel understands that his role as a farmer is to care for the land and the crop for future generations to carry on the legacy.
Kent understands he plays a role in leaving the land in better condition for future generations.
"I have always been conscious of keeping the soil in place where it is," he says. "We have waterways. We have terraces. We do minimum till and some no-till."
Kent adds that he has done extensive tiling to help reduce runoff.
In 1979, he partnered with the local soil and water conservation district to tile and terrace a 120-acre farm to reduce erosion and improve drainage.
"Kent realizes that while he may be the owner or tenant of farmland, he is really its custodian during his life," says William Francis, Wilmington, Ill., farmer and friend. "He has a strong feeling that when he is done being a farm owner or tenant, that he wants to leave the farm in at least as good a condition as when it became his responsibility."
Ambitious to educate
Along with expanding the farm and growing a family legacy, the Hodel family exemplifies service and the desire to educate.
From 1994 to 2014, Kent served as a field communications coordinator for the Illinois Soybean Association. In this role, he educated consumers about the soybean industry, spoke to business farm groups, and managed booths at trade shows such as the Farm Progress Show.
Kent says this role allowed him to meet a lot of people in different aspects of their lives. He adds that he enjoyed promoting the happenings of the soybean industry.
Janet says she was able to use her education degree to help with educational work within the Illinois Soybean Association as well as Woodford County Ag in the Classroom.
The family also had the opportunity to host Lt. Gov. Juliana Stratton on the farm. Kent says he taught her about corn pollination and showed her around the operation.
"If there is something we could do more, it would be education," he says. "We need to get our story out."
In his community, Kent has continued to serve others. He founded the Woodford County Farm Bureau Young Leaders, Woodford County 4-H and Extension Foundation, and Emergency 116 Ambulatory Service.
"What I have done in my community is what I would like to see other people do now — volunteer," Kent says, adding that involvement with the young leaders program is where he puts his emphasis due to the opportunity to educate the public about farmers' efforts.
Master at a glance
Kent Hodel
Spouse: Janet
Children: Eric Hodel, Christine Stahl, Kevin Hodel, Brenda Roley
County: Woodford
Operation: 1,200 acres of corn, soybeans and hay; 50 polled Dorset sheep
Leadership: Metamora Township High School FFA advisor, Illinois Central College advisory committee, Woodford County Soil and Water Conservation District, Woodford County Farm Bureau Young Leaders founder, Evergreen FS Board, Grainland Cooperative Elevator Board, Woodford County 4-H and Extension Foundation, Illinois Soybean Association, Illinois Corn Growers Association, Illinois Pork Producers Association, Illinois Egg Council, Emergency 116 Ambulatory Service founder, American Cancer Society county chair, Apostolic Christian Church trustee
Nominator: 2015 Master Farmer Bill Christ, Metamora
Subscribe to receive top agriculture news
Be informed daily with these free e-newsletters
You May Also Like
---