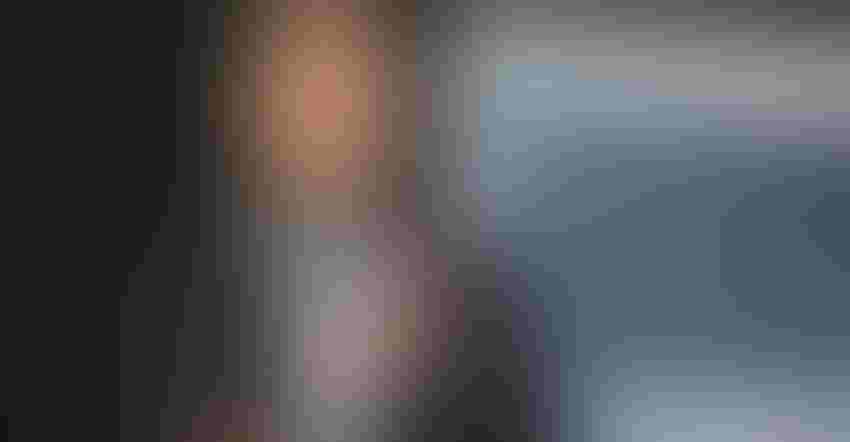 ADDRESSING SUMMIT: Gov. Jeff Colyer addresses the 2018 Kansas Workforce Summit in Topeka. This year, the summit will be expanded to address more rural development issues and will include leaders from surrounding states.
If you are planning to attend the annual Kansas Workforce Summit in Topeka in January, you will find it's not the same old workshop it's been for the past 18 years.
This year, the Kansas Workforce Summit is growing and transitioning into the Mid-America Workforce Summit and will bring together leaders from several mid-America states.
The summit, which will be Jan. 23-24 at the Capitol Plaza Hotel and Conference Center in Topeka, Kan., will bring together community leaders, chamber representatives, legislators, government officials, employers, educators and local workforce members to address the new realities facing the workforce and economic development issues. Rural workforce development is one of the most pressing issues in this region.
"We've been working with USDA Rural Development in Washington and the challenges that we are all facing are so much the same that it just made sense to see if there was a way to pull together a more regional effort," according to Eddie Estes, chief executive officer of the Western Kansas Manufacturing Association, which sponsors the annual summit.
When WKRA started the summit almost two decades ago, it was in response to the struggle that manufacturers across the state were having finding workers for their factories.
As farming operations consolidate and few families populate rural areas, the farm-raised kids logically attracted to the work of manufacturing the machinery and tools that they grew up using shrank. An educational push for four-year college degrees further decimated the pool of workers who might be attracted to careers in skilled mechanical jobs.
"We began our push to spell higher education 'H-I-R-E'" Estes says. "And we made some progress and got some really good things done."
Among the achievements of the summit was a new focus on the education offered at community and technical colleges, such as associate degrees that paved a pathway to four-year institutions or offered a career in skilled occupations including technology, medical services and more; and certifications in skilled jobs such as electricians, welders, plumbers and other technicians.
Eight years ago, largely through the awareness raised by the summit, then-Gov. Sam Brownback supported legislation that provided free tuition to high school students who wanted to train for a certificate-based career field. The bill also offered a stipend of $1,000 to high schools for each student who graduated having already achieved certification.
That program has proved immensely popular in high schools across the state.
Addressing rural prosperity is about more than just jobs, however; and increasingly, the organization wanted to broaden the scope of its effort, Estes says.
This year's Mid-America Workforce Summit will address several indicators presented by the USDA Task Force on Agriculture and Rural Prosperity. Created in 2017, the task force made several recommendations around five key indicators of rural prosperity: e-connectivity, quality of life, rural workforce, technological innovation and economic development. These indicators address issues in the urban and rural areas of the states invited to the summit.
Identifying these indicators of rural prosperity issues was the first key step to encourage change. It is important to realize that this area can become a successful example for others as the region comes together and starts to work as a team.
For complete information regarding the Mid-America Workforce Summit, visit midamericaworkforcesummit.com, or contact the Western Kansas Manufacturers Association office directly toll-free at 877-405-2883 or locally at 620-227-8082.
Subscribe to receive top agriculture news
Be informed daily with these free e-newsletters
You May Also Like
---