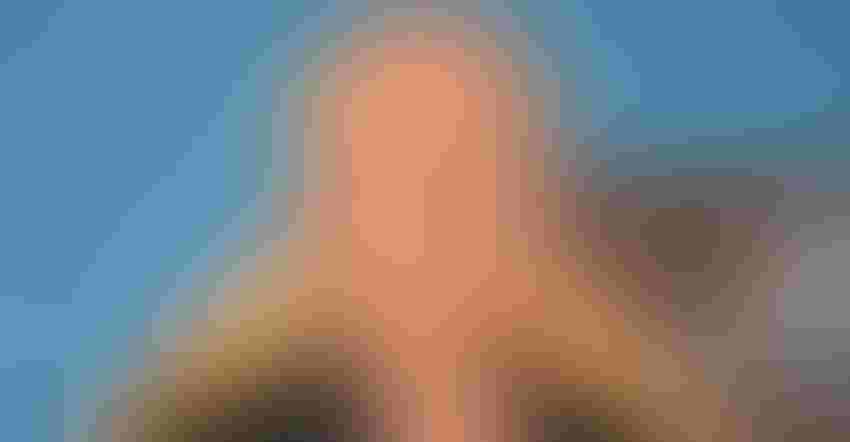 MIDYEAR CHECKUP: Indiana Farm Bureau President Randy Kron believes both agriculture and Indiana Farm Bureau are making progress in 2020 despite many challenges, including the COVID-19 pandemic.
Tom J. Bechman
How does Indiana agriculture look midyear during one of the wildest years ever? Randy Kron, Indiana Farm Bureau president and a farmer near Evansville, Ind., addresses key concerns of the organization and Indiana agriculture:
Your 2020 legislative priority was obtaining a change in the law to allow Indiana Farm Bureau to develop health care benefits for sole proprietors. The Legislature passed necessary changes. How are your plans progressing? COVID-19 has made it more challenging. However, we believe we're on target to meet our original goals. We will roll out more information about the program in September and be ready for members to apply by October. Plan benefits will become effective Jan. 1, 2021.
Can you share some details about the plan? Yes. We're working closely with Tennessee Farm Bureau, which has offered this type of health care coverage for more than 20 years. They're doing the actuarial work for us to help determine final rates. An important goal was to be able to offer our members a more affordable option. Since each applicant will be individually rate-based on their medical history, INFB will offer coverage for significantly less cost than similar coverage under the Affordable Care Act where premiums are not subsidized.
Look for the Indiana Farm Bureau Health Plan soon. Indiana Farm Bureau county offices will have resources for our members in September.
What have we learned in agriculture from COVID-19? One big lesson is that the pandemic has reinforced the need for affordable, effective rural broadband. People who perhaps weren't convinced before about the poor quality of broadband availability in many rural areas are believers now.
Gov. [Eric] Holcomb's plan to award grant money to companies who want to provide effective rural broadband is still in progress. As we understand it, about $100 million in applications for grants are currently being evaluated. Hopefully, many of those proposed projects will be funded.
The interest in platforms like Zoom and e-learning for schools has underscored the fact that those services don't always work as well in parts of rural Indiana as they do in Indiana's larger towns and cities. We need the same access to broadband in rural Indiana as people have in cities.
What issues are you watching on the trade front? We're watching, like everyone else, to see what happens with China and trade. It appeared Phase 1 of a deal with China would kick in; then COVID-19 hit. Now China is behind in keeping up their end of the bargain on purchases. We will have to wait and see what happens going forward.
What other issues are important to you? We at Indiana Farm Bureau are concerned about maintaining the mental health of farmers and rural Hoosiers. We're not sure what a support system for mental health should like look. However, we strongly believe all aspects of Indiana agriculture, including commodity groups and ISDA [Indiana State Department of Agriculture], should be involved in addressing this issue.
Indiana Farm Bureau recently launched a webpage to help Hoosiers in need determine what resources are available. Find it at infb.org/mentalhealth.
About the Author(s)
Subscribe to receive top agriculture news
Be informed daily with these free e-newsletters
You May Also Like
---