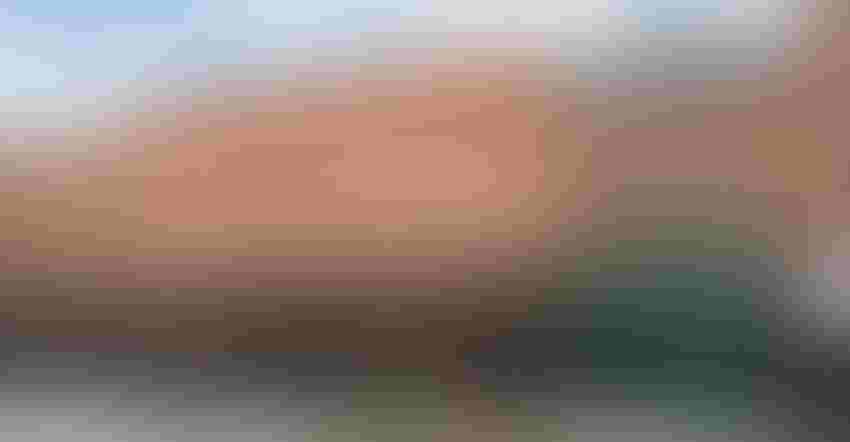 LOFT LIVING: Sometimes, the answer to a rural town's housing crunch can be found one floor up. Plenty of downtown businesses have unused second-story space that can be converted to loft apartments for young professionals and retirees.
Mshake/Getty Images
Maybe you've tried to find housing for a new farm employee and have had to resort to a temporary camper-trailer. Or maybe you've been on the committee to help the new teacher in your rural town find a house, and all you find are fixer-upper nightmares.  
Finding affordable, high-quality housing in rural communities is a challenge in a typical economy. But with the housing demand in the past 12 months, it's become a nightmare for community and economic development leaders to address.  
Rural organizing
Becky McCray and Deb Brown started saveyour.town, a website resource for small towns to turn to for ideas, training and resources to help their communities. McCray lives in Hopeton, Okla., and Brown lives in Webster City, Iowa, but the two have harnessed technology to bring their expertise in business development and rural issues to those who need it.
McCray spoke at the Sept. 3 Kansas State University Research and Extension First Friday webinar about large and small ways rural organizers can improve rural housing. She says there are many ways communities can address the housing issue, but they take creativity and collaboration.
Existing housing
The first is to look at existing inventory in the community and how it can be improved, McCray says.
Community organizers can start by creating maps of the community, assigning a condition score for each house in the community neighborhoods, and then assigning a score for how easy or difficult it would be to rehab that house, she adds.
"Those maps can help connect homeowners and renters to organizations that help with improved weatherization and rehab," McCray says. It's also a good starting point for the team to prioritize their work.
Blight is a difficult issue, but one that many small towns must face if they're going to revitalize. McCray says there are organizations like AARP that have funding available to help elderly homeowners fix up their houses.
There are some law schools that can help with legal expertise to clear up "clouds on titles" — any unresolved title issue on the property. These can be as simple as a property caught in a contested will situation, a lien on the property, or even foreclosure.
By leveraging volunteer labor, with program funding, and legal expertise, communities can not only fix one house, but they also could spark a revitalization movement.
Adding new housing
"Community leaders like to talk about adding housing, but instead start by looking at the empty lots in your residential areas first," McCray advises, "rather than stretching out your water and sewer to outside the city."
She offered up some considerations:
• Zoning changes. Many communities may need to change zoning to include duplexes and triplexes. These housing types might make more sense in a community that needs more housing, rather than more single-family homes.  
• Downtown. Second-story housing in downtowns is growing popular, especially among young professionals and retirees. These residents are built in customers for struggling downtown businesses like coffee shops and bookstores.  
• Extra living spaces. Call them pool houses, guest cottages, in-law suites or garage apartments, there can be extra living spaces in existing homes. These can provide rental income for homeowners, or help with seniors who need live-in caregivers to remain independent.
• Code compliance. Turning old buildings into new housing will mean following building codes. Make sure to connect homeowners with community resources to help them with their projects.
McCray says Iowa State University research shows that communities prosper over time when they are open to newcomers and new ideas. And if you're in a community that is resistant to change, she says Brown has a question for those naysayers.
"She says to ask them about their kids, their grandchildren, nieces and nephews," McCray says. "Even if they think negatively about this, they can see how it might be a benefit to improve housing for their own family members to return to the community in the future."
Subscribe to receive top agriculture news
Be informed daily with these free e-newsletters
You May Also Like
---